There are creatures that have a spine-chilling effect on almost everyone. They've lived on Earth for millions of years, and nowadays you can still find them on almost every continent. Yes, it's snakes, those amazing legless and terrifying beasts, that many centuries ago used to be so huge, they could have hunted and eaten dinosaurs!

Other videos you might like:
What to Do When You See a Snake youtube.com/watch?v=dlY5wimKr9s
HOW ANIMALS SEE THE WORLD youtube.com/watch?v=-ss-nmT7oAA&
12 Tips That Will Save Your Life in a Critical Situation youtube.com/watch?v=umlYYwaYY8E&

#snakes #dinosaurs #evolution

TIMESTAMPS:
The biggest serpent that has ever lived on Earth 0:41
What was on the dinner menu for these creatures 2:01
Titanoboa VS. T-Rex 3:14
The most powerful snakes of the modern world 4:19
Can anaconda swallow a pig? 5:31
How smaller snakes strangle bigger snakes (and swallow them) 7:20

Music by Epidemic Sound epidemicsound.com/

SUMMARY:
- Titanoboa is the biggest serpent that has ever lived on Earth. It thrived in South American jungles after the extinction of dinosaurs, about 65 million years ago.
- The biggest representatives of Titanoboa grew up to 40 ft long, which is almost as long as a semitrailer, and weighed more than a ton!
- The huge snakes were not only perfectly capable of eating "fleshy" animals, but they could also digest shells and bones! The only problem was that this process took significantly longer than usual.
- In fact, had they lived at the same time, the Titanoboa could have come out as the winner in a fight with the T-Rex! When the giant snake squeezed its prey, the pressure could reach 400 lbs per square inch.
- All of the biggest snakes nowadays belong to the python, anaconda, and boa constrictor families, which are non-venomous.
- Some of the longest snakes nowadays are pythons. See for yourself: the biggest reticulated python can grow up to 29 ft, which is almost as long as a London bus!
- Anacondas can munch on animals that are much bigger than the snake itself. Pigs, antelopes, deer, rodents, and other small mammals are regular dishes on a large snakes' menu.
- Interestingly, some snakes, namely, the common king snake, manage to dine on other snakes that seriously exceed their own size!

Subscribe to Bright Side : rQTJZz

----------------------------------------------------------------------------------------
Our Social Media:

Facebook: facebook.com/brightside/
Instagram: instagram.com/brightgram/

5-Minute Crafts Youtube: 8JVmuC

Photos: depositphotos.com
East News

----------------------------------------------------------------------------------------
For more videos and articles visit:
brightside.me/
A Huge Snake Could Be a Reason Why Dinosaurs Went Extinct Video Statistics
A Huge Snake Could Be a Reason Why Dinosaurs Went Extinct Reviews
Sylvia Ovalle
23 October 2019
Neilio
22 October 2019
I couldn't watch anymore, after you pronounced it name wrong, so many times, within 2 minutes...
Nadia Valdez
22 October 2019
Payoneer
23 October 2019
Exclusive Promo! Payoneer is an online payment platform that lets you transfer money from any corner of the world! Sign Up an Earn $25 for free by joining Payoneer click here!
Lily C
22 October 2019
I going to faint- Me:faints Snake:I'll leave her alone Me:feeew
Milson Moirangthem
21 October 2019
Getting funnier and funnier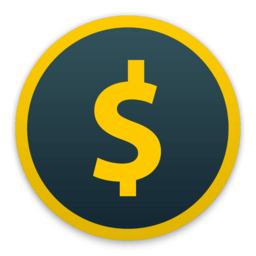 Honeyminer
23 October 2019
Start mining cryptocurrency right now, for free. Honeyminer makes mining and earning money simple for anyone with a computer. Start Earning Now!
Debra Flores
20 October 2019
Its Titan-boa not Titan-a-bia
Sion owen
20 October 2019
This channel has way too much speculation. Just seems to be coming from what 'some dude' reckons.
English Proverb
20 October 2019
Take heed: you do not find what you do not seek.
Key Naranjo
20 October 2019
What about the titana boa
Qexo
20 October 2019
Then where did those big names go hello common sense
Brenda Grunwald
20 October 2019
Spiders because I have a pet snake
Chuck Norris
23 October 2019
Chuck Norris' sperm can be seen with the naked eye. Each one is the size of a quarter.
Fear monster
20 October 2019
that is the worst pronunciation of the Ti-Tan-O-BO-a
A Huge Snake Could Be a Reason Why Dinosaurs Went Extinct Wiki

A or a (named , plural As, A's, as, a's or aes) is the first letter and the first vowel of the modern English alphabet and the ISO basic Latin alphabet. It is similar to the Ancient Greek letter alpha, from which it derives. The uppercase version consists of the two slanting sides of a triangle, crossed in the middle by a horizontal bar. The lowercase version can be written in two forms: the double-storey a and single-storey ɑ. The latter is commonly used in handwriting and fonts based on it, e...
A Huge Snake Could Be a Reason Why Dinosaurs Went Extinct Images



A Huge Snake Could Be a Reason Why Dinosaurs Went Extinct Like Videos