A German trying to speak Korean. Joke or serious attempt? We shall see! You decide in the comments if he needs more lessons or not! Kick back, have a laugh and Get Germanized!
----------------------------------------­-
Get a FREE German lesson on italki:
promos.italki.com/get-germanized
----------------------------------------­-
Download the free HelloTalk language exchange app:
polr.me/442
----------------------------------------­-

SUBSCRIBE: bit.ly/SubToGetGermanized

MY GAMING CHANNEL: bit.ly/GetGermanizedGaming

----------------------------------------­-
SOCIAL NETWORKS
----------------------------------------­-

SNAPCHAT: GetGermanized

FACEBOOK: facebook.com/GetGermanized

INSTAGRAM: instagram.com/meisterlehnsherr

TWITTER: twitter.com/Vuko

STEAM: bit.ly/1BoIZku

TUMBLR: meisterlehnsherr.tumblr.com

VK: vk.com/id189410330

GOOGLE+: bit.ly/GetGermanizedGPlus

----------------------------------------­-

GRAB SOME MERCH:
bit.ly/GGMERCH
society6.com/GetGermanized

----------------------------------------­-
SUPPORT ME
----------------------------------------­-
BECOME A PATRON: patreon.com/GetGermanized

DONATE ON PAYPAL: bit.ly/DONATEGG

SHOP ON AMAZON: bit.ly/GGAmazonSupport
----------------------------------------­-

NEW VIDEOS EVERY WEDNESDAY, FRIDAY AND SUNDAY!

----------------------------------------­-
SEND ME STUFF:

Dominik Hannekum
48827313
Packstation 109
Weher Straße 38-42
32369 Rahden
Germany

LETTER/POSTCARD ADDRESS:

Postfach 01
49452 Rehden
Germany
----------------------------------------­-
For a more interactive approach check out my lessons on: curious.com/learngerman
----------------------------------------­-
Shot on Sony RX100 Mark IV & Canon 600D
----------------------------------------­-
Background music by Josh Woodward: joshwoodward.com/?yt#/
A German Attempting To Speak Korean 🇰🇷 Get Germanized Video Statistics
A German Attempting To Speak Korean 🇰🇷 Get Germanized Reviews
컬쳐헌터
10 August 2018
Jojo Fi
29 July 2018
Dieses "ich kann nur ein bisschen koreanisch" heißt wortwörtlich übersetzt eigentlich "bis auf ein wenig koreanisch, kann ich es nicht sprechen." Deswegen ist es so lang. xP Dadurch, dass die Maschine schon so undeutlich gesprochen hat, war deine daraufhin natürlich katastrophal xD
Korean Lounge
28 November 2017
deine Aussprache ziemlich gut!
Payoneer
23 October 2019
Exclusive Promo! Payoneer is an online payment platform that lets you transfer money from any corner of the world! Sign Up an Earn $25 for free by joining Payoneer click here!
Jaelia _aesthetic
04 November 2017
Saranghae yo=i love you Anyoung=hello/hi Jan manhae yo=your welcome ㅋ=when you laugh...
Jiyun park
20 September 2017
your Korean pronunciation is excellent!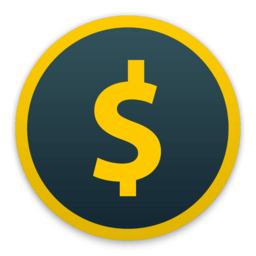 Honeyminer
23 October 2019
Start mining cryptocurrency right now, for free. Honeyminer makes mining and earning money simple for anyone with a computer. Start Earning Now!
Jennifer Sihandri
13 September 2017
You did well !! Keep it up! :-) Korean is an amazing language
Suzie
10 August 2017
Anais Nin
10 August 2017
The personal life deeply lived always expands into truths beyond itself.
Vitamin k
07 July 2017
Gökhan ᅵ괴칸ᅵ
19 May 2017
Die App ist irgendwie stark fehlerhaft. Guten Morgen zum Beispiel heißt Choeun Achimibnida. Cheon ma ne yo bedeuted gern geschehen. Auf Wiedersehen gibt es in 2 Formen. Wenn du gehst, sagst du Annyeong hi kaseyo und wenn du bleibst sagst du Annyeong hi geseyo. :)
Cornn flaek
06 April 2017
These songs with 안녕하세요 or 실례합니다 are life
Chuck Norris
23 October 2019
Recent testimonials from women worldwide have equated Chuck Norris' to that of a rivet gun.
Mystic Snail
30 March 2017
Try Afrikaans! It's almost like Deutsch.
A German Attempting To Speak Korean 🇰🇷 Get Germanized Wiki

A or a (named , plural As, A's, as, a's or aes) is the first letter and the first vowel of the modern English alphabet and the ISO basic Latin alphabet. It is similar to the Ancient Greek letter alpha, from which it derives. The uppercase version consists of the two slanting sides of a triangle, crossed in the middle by a horizontal bar. The lowercase version can be written in two forms: the double-storey a and single-storey ɑ. The latter is commonly used in handwriting and fonts based on it, e...
A German Attempting To Speak Korean 🇰🇷 Get Germanized Images



A German Attempting To Speak Korean 🇰🇷 Get Germanized Like Videos