Tyler's sixth full length project IGOR, is one of the best break up albums and not comparable to goblin, wolf, cherry bomb, or flower boy.

The album opens with an ambiguous yet menacing introduction. It grips you and throws you into a dark looming distorted symphony of synths... as the drums kick in, Tyler greets you into IGOR. Tyler, The Creator has always been a polarizing figure in the industry. His past has been littered with a myriad of controversies and outright vulgarity. To describe Tyler as another copy and paste hip-hop artist is not only wrong but it is unequivocally moronic.

Wolf marks a major turning point in tyler's discography and his persona in general. While tyler still holds true to his abrasive over the top offensive demeanor we also see his progression as a producer and he even gets deeply personal in a way we've never seen from him before on quite a few of the tracks. Wolf was an undeniably important stepping stone on tyler's artistic journey and while it's rough around the edges it features some of his best, most compelling material to date. . In "Cherrybomb" Tyler's signature sound was drowned out by his countless attempts of experimentation. Although it fell short of many people's expectations especially in consistency of tone, the album was still perceived as above average. What would follow through, was an album that would change the world's perception of Tyler The Creator.

Support:
Patreon: patreon.com/docoofficial
twitter.com/docovevo
----------------------------------------­-----
Thumbnail Made By: Me
---------------------------------------------------------
Music:
Bastard - TYLERTHECREATOR
GOBLIN - TYLERTHECREATOR
WOLF - TYLERTHECREATOR
CHERRYBOMB - TYLERTHECREATOR
FLOWERBOY - TYLERTHECREATOR
IGOR - TYLERTHECREATOR
INSTRUMENTALS I USED:
youtube.com/watch?v=x0ZQyrlvMio
youtube.com/watch?v=Wt2gdcsGWZE
youtube.com/watch?v=4SGk_r2qQrs
youtube.com/watch?v=lmD7ZIIYRAg
--------------------------
Videos From:
Earfquake
Regular day with Tyler
Tyler The Creator IGOR Apple Music Concert Live FULL
The Importance Of IGOR | Tyler's Magnum Opus Video Statistics
The Importance Of IGOR | Tyler's Magnum Opus Reviews
Ouile garçon
11 November 2019
Goblin also talks about necrophilia but ok (It's in she)
Vanderox
11 November 2019
Personally, Igor I believe is likely the album of the decade.
Dothatshit!
07 November 2019
Payoneer
11 November 2019
Exclusive Promo! Payoneer is an online payment platform that lets you transfer money from any corner of the world! Sign Up an Earn $25 for free by joining Payoneer click here!
Proximiiity
05 November 2019
I was waiting for him to say "Tylers use of rhetorical devices juxtaposed this album as his magnum opus"
OakeyDoakey9
04 November 2019
This video was like one of Mister Amazing's videos. I love his videos, and this is great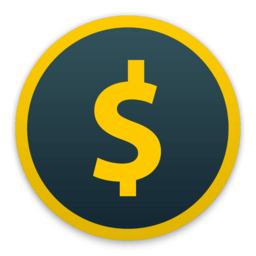 Honeyminer
11 November 2019
Start mining cryptocurrency right now, for free. Honeyminer makes mining and earning money simple for anyone with a computer. Start Earning Now!
Nico Webb
03 November 2019
tyler is in love with some dude. the dude is messing with some chick tyler is obsessed snd turns into igor, or a puppet for his lover, untill tyler loses his feelings snd accepts they eont love him and ssk if they could be friends
Dedicatedwham15
01 November 2019
Bruh my favorite is rather jamba,gone gone/thank you or 911/mr lonely
01 November 2019
The real measure of your wealth is how much youd be worth if you lost all your money.
Tennis Steve
31 October 2019
this video was legit amazing 10/10 would recommend.
TIEBLOE Paalupaikka
31 October 2019
It might be nostalgia but Wolf was a fantastic album
Wavy editsz
30 October 2019
flower boy is his best album.
Chuck Norris
11 November 2019
Chuck Norris' favorite handgun is an M1A1 Abrams.
Miss Kitty
29 October 2019
He tryna get on her level and fuck lol Ayyo hope he smashes that he music is chill and she's very pretty 😹🖤
The Importance Of IGOR | Tyler's Magnum Opus Wiki

The (listen) is a grammatical article in English, denoting persons or things already mentioned, under discussion, implied or otherwise presumed familiar to listeners or readers. It is the only definite article in English. The is the most commonly used word in the English language, accounting for seven percent of all words. It is derived from gendered articles in Old English which combined in Middle English and now has a single form used with pronouns of either genders. The word can be used with...
The Importance Of IGOR | Tyler's Magnum Opus Images



The Importance Of IGOR | Tyler's Magnum Opus Like Videos