♡♡♡ ---------- ᴏᴘᴇɴ ᴍᴇ! ---------- ♡♡♡


Firstly, sorry for the weird title of this video!

I received most of these items in September, but since the pile kept growing, I decided to combine everything into one video. I believe I posted photos of most of these on my IG, but there are also a few things that are shown here first!

I like the LMR photocards a lot more than the Exodus ones, simply because the lighting and coloring are relatively better. But for some reason I can't find my Exodus photocards right now… definitely need to reorganize my room sometime soon ㅠㅠㅠㅠㅠㅠ


Love Me Right Photocards
➝ from eBay seller k-pop.korea

Kai 2015 Season's Greetings Calendar Cards
➝ from eBay seller sorea14

Sehun 2015 Season's Greetings Calendar Cards
➝ from an Instagram seller in HK

Various EXO Stickers
➝ from eBay seller gggaojung

EXO Fan Cards + Logo Necklaces
➝ from fellow EXO-L baekhunhanlays ♥


SIDE NOTE

You may have noticed that my filming style has been a bit different in the past few videos. The reason is that I switched to an iPhone 6 Plus back in June and it doesn't fit on the mini tripod that I've used in the past 3 years with my iPhones 5 + 6. I haven't gotten a new one yet so I'm filming while holding my phone in my hand. There are more closeup shots though since I lay everything out and then just go in and pan. Let me know if you guys prefer the old "unboxing style" that a lot of YouTubers stick with! ^^

Also!! I said before that there's a giveaway soon, and I've been trying to find a time to plan + film a video for it. But then I went to Korea and a few other videos popped out… but I promise it's happening soon! Thank you always for subscribing and watching~ ♡♡♡


「 SERENDIPITY 」Fan Project : forms/bZFzDFJqqW


☁ Tumblr | qrishan.tumblr.com/
☁ Instagram | instagram.com/sekaiseu
☁ Weibo | weibo.com/paperheart94
Recent EXO Cards + Stickers ♥ Video Statistics
Recent EXO Cards + Stickers ♥ Reviews
Vanessa Blum
23 October 2015
I love your way of being a fan. :D
Ming Xi Woo
19 October 2015
I see my cards in this video //waves// hehe :3
Beatriz Dupont
18 October 2015
Ahhhhh so cute <33 i wish I can get the lmr photocards... But I'm really getting the cute stickers!!
Payoneer
18 November 2019
Exclusive Promo! Payoneer is an online payment platform that lets you transfer money from any corner of the world! Sign Up an Earn $25 for free by joining Payoneer click here!
Aeriieli
18 October 2015
Nice video! Wow, the love me right photocards are really nice! And the giveaway prizes are awesome too!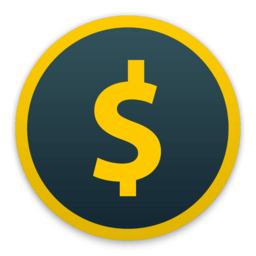 Honeyminer
18 November 2019
Start mining cryptocurrency right now, for free. Honeyminer makes mining and earning money simple for anyone with a computer. Start Earning Now!
Lao Tzu
01 January 1970
Music in the soul can be heard by the universe.
Chuck Norris
18 November 2019
Chuck Norris cant't commit suicide because not even Chuck Norris can kill Chuck Norris
Recent EXO Cards + Stickers ♥ Wiki

The Holocene ( HOL-ə-seen, HOL-oh-, HOH-lə-, HOH-loh-) is the current geological epoch. It began approximately 11,650 cal years before present, after the last glacial period, which concluded with the Holocene glacial retreat. The Holocene and the preceding Pleistocene together form the Quaternary period. The Holocene has been identified with the current warm period, known as MIS 1. It is considered by some to be an interglacial period within the Pleistocene Epoch.The Holocene corresponds with ...
Recent EXO Cards + Stickers ♥ Images



Recent EXO Cards + Stickers ♥ Like Videos