Artificial intelligence in marketing can form an important part of your strategy, and this can be further improved with the ultimate A.I. canvas! Download your action plan here 👉 grow.ac/aitools


Machine learning and A.I. in marketing is the next big thing, and automating lead scoring, translating customer feedback, clustering customers, using topic modelling, implementing automation frameworks or even image recognition APIs (phew, that's a lot of stuff!) are just some of the ways you can start to use automation in your marketing strategy.

In this video, David is going to take you through the canvas step-by-step, covering the business side of things, such as identifying blockers within your organisation (we all know who they are), the data, the testing, evaluating your experiments and the action phase.

We developed our comprehensive and flexible A.I canvas to give you all the tools you need to:

1. Determine whether or not you should apply artificial intelligence to your business
2. Ensure good project scoping and preparation to launch the perfect AI project within your organisation

Our A.I. canvas is designed to meet the needs of domain experts, analytics translators and data scientists alike. We've done all the hard work for you by laying out online and printable versions, and packed it full useful examples to help you get your project off the ground. Download your fancy, high-res version of the canvas, and you'll be up and running in no time!

Get The World's Best A.I. Canvas here: grow.ac/aitools

And make sure you check out video #4 in our A.I. For Business series: The Must-Have Future Career: Analytics Translator 👉grow.ac/ai-business

-------------------------------------------------------

Amsterdam bound?

Want to make AI your secret weapon? Join our A.I. for Marketing and growth Course! A 2-day course in Amsterdam. No previous skills or coding required!

hubs.ly/H0dkN4W0

OR

Check out our 2-day intensive, no-bullshit, skills and knowledge Growth Hacking Crash Course:

hubs.ly/H0dkN4W0

OR

our 6-Week Growth Hacking Evening Course:

hubs.ly/H0dkN4W0

OR

Our In-House Training Programs:

hubs.ly/H0dkN4W0

OR

The world's only Growth & A.I. Traineeship

hubs.ly/H0dkN4W0

Make sure to check out our website to learn more about us and for more goodies:

hubs.ly/H0dkN4W0

London Bound?

Join our 2-day intensive, no-bullshit, skills and knowledge Growth Marketing Course:

hubs.ly/H0dkN4W0

ALSO!

Connect with Growth Tribe on social media and stay tuned for nuggets of wisdom, updates and more:

Facebook: facebook.com/GrowthTribeIO/
LinkedIn: linkedin.com/school/growt...
Twitter: twitter.com/GrowthTribe/
Instagram: instagram.com/growthtribe/
Video URL: youtu.be/hTR66u0i1Qo
Artificial Intelligence in Marketing | The Ultimate AI Canvas Video Statistics
Artificial Intelligence in Marketing | The Ultimate AI Canvas Reviews
Juan Venegas
10 April 2019
Great overview of the whole AI workflow. Really useful resource!
Etien Yovchev
05 February 2019
Hey guys, you inspired me to start collecting AI tools categorized by target audience (Marketers, Recruiters, Sales Pros, etc.), business need and industry - here are the first 101 I got - https://referial.com/en/sharing-space/AI-Tools-for-Business/what-we-do @everyone: Let me know how would you like me to develop this sharing space: I can add more categories - e.g. price range, algorithms used. Another option is to connect every tool with customer success stories and testimonials. Have you used or created an AI-powered product that's not on the list => Add it now! 🚀
My Slack
29 September 2018
Payoneer
14 October 2019
Exclusive Promo! Payoneer is an online payment platform that lets you transfer money from any corner of the world! Sign Up an Earn $25 for free by joining Payoneer click here!
Earl Major
28 September 2018
So good. Thanks for making applicable content!
Desislava Yordanova
26 September 2018
Just downloaded the canvas, pretty great stuff! Thanks guys!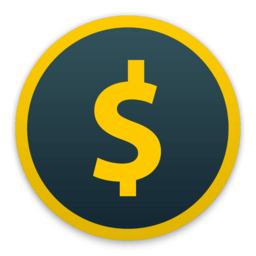 Honeyminer
14 October 2019
Start mining cryptocurrency right now, for free. Honeyminer makes mining and earning money simple for anyone with a computer. Start Earning Now!
Bernardo F N
26 September 2018
Excellent content. Very well explained and emphasizing the outcomes we would like to use AI to achieve.
Freddy
26 September 2018
Thanks for these videos. I just binged all your growth insights videos and a couple of your talks. Please let me know if there are any open resources you guys have on growth tribe. I love all your stuff.
Confucius
26 September 2018
Luke Johnson
26 September 2018
Awesome resource, thanks!
Rico Liberty Report
26 September 2018
Thanks growth tribe for this info!! You guys are truly helping, cheers legends.
Chuck Norris
14 October 2019
Chuck Norris can keep any character played by Sean Bean alive.
Artificial Intelligence in Marketing | The Ultimate AI Canvas Wiki

Artificiality (also called factitiousness, or the state of being artificial or man-made) is the state of being the product of intentional human manufacture, rather than occurring naturally through processes not involving or requiring human activity. .
Artificial Intelligence in Marketing | The Ultimate AI Canvas Images



Artificial Intelligence in Marketing | The Ultimate AI Canvas Like Videos