On the approximate date of April 8th, 1991, the family of missing teenagers Dannette and Jeannette Millbrook were met by one of the investigators handling their case. The family was told that because their 17th birthday had come-and-gone, that the girls - wherever they were - could no longer be forced to return home.

So the family had to put their faith in a higher power to help their missing relatives return home, because law enforcement had no interest in finding them. Then, just two years after this meeting, one of the police officials contacted NCMEC - the National Center for Missing and Exploited Children - and told them that the girls had been found.

Which is it? Were they still missing, or had they been found?

This would just be the beginning of a three-decades-in-the-making mystery, which has consumed the time and effort of Shanta Sturgis, the twins' younger sister. To this day, she (and the rest of the twins' family) has received little-to-no help from law enforcement. I speak to her, and the makers of the Fall Line podcast, in an effort to get to the bottom of law enforcement's hesitance to speak out about this investigation.

Part two of three.



Written, hosted, and produced by Micheal Whelan

Music by Lisa Hogan



Follow along with Shanta at her Facebook group, Missing Dannette and Jeannette Millbrook, which can be found at: facebook.com/twwinsfammily/

Check out The Fall Line podcast, whose website can be found at: thefalllinepodcast.com/



If you want to support this episode's sponsor, and claim a free shave set from Harrys, head to harrys.com/unresolved

If you want to support this podcast's endeavor to become a weekly show, head to patreon.com/unresolvedpod to pledge your support

Learn more about the podcast at unresolved.me
Do you like The Millbrook Twins (Part Two: The Unknown) video? Please share your friends!
The Millbrook Twins (Part Two: The Unknown) Video Statistics
The Millbrook Twins (Part Two: The Unknown) Comments & Reviews
Kendel Mourniny
Yes this is true I called the police department about this case and they kept me on whole until I hung up it's sad but they have 5 or 6 different police stations and so they are in cahoots with each other
O M
These are the same incompetent white cops that are considered heroes by white AmeriKKKa when they shoot and kill unarmed black men.
Cheeks Cheeks
Wicked ppl Department facts
Payoneer
Exclusive Promo! Payoneer is an online payment platform that lets you transfer money from any corner of the world! Sign Up an Earn $25 for free by joining Payoneer click here!
Jane Smith
The Augusta Chronicle now appears to be part of the problem. Are they in bed with the Richmond County Sheriff as well?.
Jane Smith
What is Richmond county afraid of coming to light?
Jane Smith
Can billboards be put up in strategic areas showing the reward amount? And also Crime Stoppers posters and billboards should go up everywhere.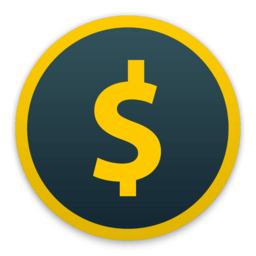 Honeyminer
Start mining cryptocurrency right now, for free. Honeyminer makes mining and earning money simple for anyone with a computer. Start Earning Now!
enghy eugene
This story is so hard to swallow😢😔
enghy eugene
He was just a lier. He just used his assistant as a cover up for his lie. You don't have someone pass along your info then say...O i didn't say that. Your not a man of your word.
enghy eugene
Even if they were. His low life is still supposed to do their job. You do for the white. You do it for the black. The racism in America is real. Sick
enghy eugene
They don't care when your black😡. Your skin color is a curse in this so called great America. Its sickening.
D Williams
Seems like some police affiliated had hands in this
BLACK SNOWFLAKE THE EMPRESS
Sorry as Richmond County PD. Smmh
Chuck Norris
Chuck Norris can make oxygen suffocate.
Billy Baque
Sounds like a dirty cop is involved and sabotaged the family's ability to even ask questions.
Zebra Lady75
Wonder what made tje principal say one of them were pregnant n they had no boyfriends n were not dating??? Sounds like something sinister was going on...wondering if the first bootleg investigator was trying to cover up for someone...n if racism had him that SICK n TWISTED...I hope he burn n hell for eternity....damn b@$TARD
The bold and the beautiful
The police did not look for the missing girls because they were black and not well to do. That's it. Straight fucking shitty and unfair. God bless this family. Fuk the police especially in Georgia
Forrest Meadows
This is shameful and disgraceful. Whats up with the stonewalling by the law enforcement. This is the reason that citizens dont trust our law enforcement. The original law officer bungled and mishandled this case thus producing a "cover their asses" routine. Call the Federal Attorney General. If ever there was a case of discriminatory conduct by law enforcement this is one. These poor children deserve better.
Lizzy Chrome
Racism and incompetence is being optimistic. To me this all screams of human trafficking and a corrupt police force. I hope the girls are found safe and the kidnappers face some karma.
Cat Von Done
No freaking leads at all.. what is with the cover up
MzssT R
It was very OBVIOUS that they all had a theory about black families who had many kids. They are The POLICE department and That DETECTIVE!! Who DO have information to PROVIDE. So Sad and Pitiful how they do OUR African BLACK Americans period.
Alan Spence
I think a Cpl Cops are trafficking kids! Pretty easy when you put them down as found, or just dead beat Donut eating lazy ass Rat Bastards..sad..fine work Bro..
Plutarch
Know how to listen, and you will profit even from those who talk badly.
Enjoy
$29 off
on your first stay at travels. Claim your $29 Airbnb Credit by
clicking here!
The Millbrook Twins (Part Two: The Unknown) Wiki

The (listen) is a grammatical article in English,The must stay the. It is the only definite article in English. The is the most commonly used wordThe is the. It is the, the end.
The Millbrook Twins (Part Two: The Unknown) Similar Videos