Grab Your Free 17-Point WordPress Pre-Launch PDF Checklist: vid.io/xqRL
We've all been there, manually posting blog posts to our social media accounts.

The process is so painful that we stop doing it shortly after we start. Or we post to just one social network and tell ourselves we'll post to the others when we get around to it.

A better solution, we use the magic of computers and automate our social posting.

There are lots of options to help you do this, including the one I'm going to be showing you today.

You can use this plugin to post to 9 different social networks and unlimited accounts within those 9 social networks.

You can even see engagement stats for each of your posts right in your WordPress admin area.

Check the plugin out on CodeCanyon: codecanyon.net/item/fs-poster-auto-publish-wp-posts-facebooktwitterlinkedininstagrampinterestreddirvktumblr/22192139

Join our private Facebook group today! facebook.com/groups/wplearninglab

Here are 20+ reasons why I host all my sites with SiteGround: wplearninglab.com/siteground-wordpress-hosting-review/

Post videos of your WordPress success using the hashtag #WPLLCommunity!

Get on the Unofficial Ultimate Guide To Elementor course waiting list here (no obligation): elementor.convertri.com/elementor-guide-waiting-list

Here's the link for Elementor Pro (aff): wplearninglab.com/recommends/elementor

Grab your free 17-Point WordPress Pre-Launch PDF Checklist: vid.io/xqRL

Download your exclusive 10-Point WP Security Checklist: bit.ly/10point-wordpress-hardening-checklist

I hope this information helps you! If you have any questions leave a comment below or ping me @WPLearningLab on Twitter.

WP Learning Lab Channel: youtube.com/subscription_center?add_user=wplearninglab
How To Auto Post WordPress To Social Networks With FS Poster Video Statistics
How To Auto Post WordPress To Social Networks With FS Poster Reviews
MOHΛMED ΛL-OUBEID
26 October 2019
what dose the plugins named in general ??? if i want to search for another plugins or methods
Ojasweb Digital Solution
23 October 2019
After watching your video i clicked on link to the plugin site and made purchase. Did everything correctly and tried sharing existing post. Sadly it doesn't work. I keep getting error validating access token. I'm gonna ask for refund for this. Also someone asked in the comment if this pricing is one time or recurring, however you didn't reply. kindly reply if you have answer to that. thanks
I'm your boss babe
18 October 2019
Payoneer
11 November 2019
Exclusive Promo! Payoneer is an online payment platform that lets you transfer money from any corner of the world! Sign Up an Earn $25 for free by joining Payoneer click here!
Ellen Anton
04 October 2019
I am using the login method for facebook, and I keep getting a "bad signature" message. I know my login info is correct. Can you help?
Someone Uploaded
21 September 2019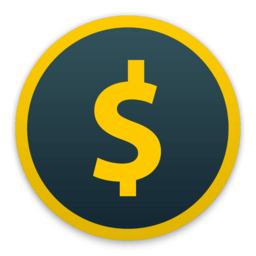 Honeyminer
11 November 2019
Start mining cryptocurrency right now, for free. Honeyminer makes mining and earning money simple for anyone with a computer. Start Earning Now!
Aymen mohammed
19 September 2019
Daniya jaweed
18 September 2019
Could I make this website and sell it? If so, how much could I sell it for or how much is a reasonable price?
Voltaire
18 September 2019
We never live; we are always in the expectation of living.
Michael Pine
16 September 2019
will this work with WP Robot? http://wprobot.net
EatnTV
11 September 2019
Hey great video, would this work best for hosting video on WordPress rather than YouTube /Facebook / Vimeo ? Is it true that you are better off posting naturally to Facebook not relaying YouTube content? As they are in competition would it make sense to host my videos on WordPress?
LUSH TEMPLATES
09 September 2019
Thank you VERY much for this enlightening video. It helped me a lot!
Chuck Norris
11 November 2019
Chuck Norris never goes to Burger King for a burger. Instead, he stops by a farm and bites a colossal chunk out of the side of a cow.
Cntbags com
08 September 2019
I use cookie to login Ig... But fs poster cannot post my image from blog
How To Auto Post WordPress To Social Networks With FS Poster Wiki

How may refer to: How (greeting), a greeting in some representations of Native American/First Nations speech How, an interrogative word in English grammar How?, one of the Five Ws in journalism.
How To Auto Post WordPress To Social Networks With FS Poster Images



How To Auto Post WordPress To Social Networks With FS Poster Like Videos