How to Go from Bad Singer to Good Singer (or at least decent!) // youtube.com/watch?v=bg4MaAa9zAU&list=PLbCL2oQfBL0TmoVv-gGANrufjorJVXMdj&index=2&t=0s - OUT NOW - "Venus in Gemini" original song & music video


Some basic singing tips for beginner singers who don't know where to start! Most of my videos are geared toward singers who have a baseline understanding of pitch and a certain amount of control over their vocal cords. But I made this video to answer some questions I've been getting from subscribers who feel like they're right at the VERY BEGINNING of their singing journey and feel like they "suck," haha. I don't want to leave you guys out in the cold, so here are some of the top ways you can make some headway, including: (1) working within your vocal range so you find songs that are easiest to sing for you, (2) starting very small with manageable, focused tone (which is easiest to control), (3) opening up your FACE which is where your tone and resonance is produced, (4) learning to not be afraid of sounding stupid or not like "yourself" when you go to sing.

Hopefully these singing techniques, tips, and tricks will help you on your singing journey!!


*~*~*~*~*~*~*~*~*~*
Human voice in an electronic world. Felicia Ricci makes alternative pop music that pulses with character and story.

Her songs capture the emotionality and complexity of what it feels like to be alive. With an expressive voice that lends humanity to the digital landscape, her signature sound is noted for its soaring vocals, electronic arrangements, and eclectic rhythm.

She writes and self-produces her tracks, often layering her voice as an instrument.

Felicia lives in Los Angeles. Learn more at FeliciaRicci.com

*~*~*~*~*~*~
NEW MUSIC VIDEOS by Felicia Ricci

"Venus in Gemini" - youtube.com/watch?v=bg4MaAa9zAU&list=PLbCL2oQfBL0TmoVv-gGANrufjorJVXMdj&index=2&t=0s
"Carry Me" - youtube.com/watch?v=8qPFsRGFQh0&list=PLbCL2oQfBL0TmoVv-gGANrufjorJVXMdj&index=2

*~*~*~*~*~*~*
SOCIAL LINKS

Spotify Page - open.spotify.com/artist/2lk6ePOOIyyMhU7Oy0T6Nj
Instagram: instagram.com/mynameisfel
Facebook: Facebook.com/FeliciaRicciOfficial
Twitter: twitter.com/feliciaricci
How to Go from Bad Singer to Good Singer - Felicia Ricci Video Statistics
How to Go from Bad Singer to Good Singer - Felicia Ricci Reviews
Placeholder by design
23 October 2019
So guess trying to sing like axl on my 1st go aint the best idea
Babsu -nim
21 October 2019
When I record my voice and listen it... all I could say is *DAMN!!! MY SPEAKER IS BROKEN!*
Whatto Doo
21 October 2019
50 year old man that always wanted to sing?? 😃 This lesson is for me.
Payoneer
24 October 2019
Exclusive Promo! Payoneer is an online payment platform that lets you transfer money from any corner of the world! Sign Up an Earn $25 for free by joining Payoneer click here!
Tamekia Sutton
19 October 2019
Hey was a Bad singer but now I can sing better than anybody right now I'm using my mom's phone so yeah cause I got grounded
самое летнее
19 October 2019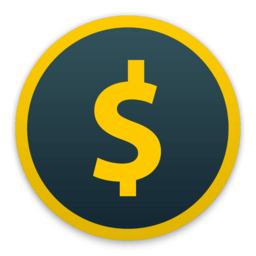 Honeyminer
24 October 2019
Start mining cryptocurrency right now, for free. Honeyminer makes mining and earning money simple for anyone with a computer. Start Earning Now!
Sports Life
19 October 2019
Volkimax
18 October 2019
Elizabeth Browning
18 October 2019
Light tomorrow with today!
Серега
17 October 2019
хороший видос ставте лайки
OhWhat World
17 October 2019
My issue is that I seem to sing from the throat and it sounds forced a gravely..... I am yet to find a video on how to fix this....... Can someone point me to a video where it teaches proper form and technique and how to fix me issue?
Ahem
17 October 2019
Chuck Norris
24 October 2019
Great minds think like Chuck Norris
Kwon Hoshi
17 October 2019
When i was just a boy, i used to sing alot, mostly songs sang by women, and tbh, i think i was good back then, my teachers told me that too. But then, Puberty slapped the talent out of me, and my voice got deep and stopped singing and now, I suck :(((
How to Go from Bad Singer to Good Singer - Felicia Ricci Wiki

How may refer to: How (greeting), a greeting in some representations of Native American/First Nations speech How, an interrogative word in English grammar How?, one of the Five Ws in journalism.
How to Go from Bad Singer to Good Singer - Felicia Ricci Images
How to Go from Bad Singer to Good Singer - Felicia Ricci Like Videos