Seperti yang kalian sudah tau, Indonesia sedang mengalami era yang sangat menarik, terutama mengenai bisnis-bisnis internet service yang baru. Kurang lebih sekarang ada ratusan perusahaan start-up di Indonesia dengan budaya perusahaannya yang unik-unik. Bekerja di sebuah perusahaan start-up sudah pasti terdengar sangat menarik, tetapi sama saja seperti perusahaan-perusahaan lainnya; ada orang yang cocok dan ada juga yang tidak. Menurut Katherine Blindley dari The Huffington Post, sekitar 45% orang di bawah usia 35 lebih memilih bekerja di perusahaan start-up yang hanya didirikan dalam 5 tahun terakhir.

Dengan lingkungan yang menarik seperti itu, apa sih perbedaan utama antara bekerja di perusahaan korporasi dan di perusahaan start-up?

Perkenalkan Suryo Sasono (Dodop), Kepala Human Resource Business Partner (HRBP) di Go-jek. Dodop akan menjelaskan perbedaan utama antara HR dalam sebuah perusahaan korporasi dan HR dalam perusahaan start-up. Menurut Dodop, di sebuah perusahaan korporasi, peran utama SDM adalah memberikan standarisasi, struktur, dan bimbingan kepada sebuah perusahaan. Semuanya perlu diatur secara birokratis. Namun, karena sifat dinamisnya sebuah perusahaan start-up, HR di sebuah perusahaan start-up tidak mengambil peran yang seperti itu. Ini karena hampir semua aspek dalam sebuah perusahaan start-up terus berubah. Salah satu tantangan terbesar bekerja di lingkungan yang seperti ini adalah untuk menyesuaikan dengan kebutuhan perusahaan start-up tersebut dan mengikuti dinamika bisnis yang selalu berubah.

Jadi tipe orang mana yang paling cocok bekerja di start up? Tonton video ini!

...............

As you already know, Indonesia is undergoing a thrilling time in terms of new Internet service businesses. There are at least hundreds of start-up companies in Indonesia as of now, with their own unique company culture. Working at a start-up company certainly sounds really interesting, but just like any other company, there are people who are suitable to work in a start-up company and some are not. According to Katherine Blindley from The Huffington Post, 45% of people under the age of 35 prefer working at start-up companies that only founded within the last 5 years.

With an exciting environment like that, what are the main differences between working in a corporation and working in a start-up company? Click here to find the answer!

This is Suryo Sasono (Dodop), Head of Human Resources Business Partner (HRBP) at Go-jek. He will be explaining the difference between HR in a corporation and HR in a start-up company. According to him, in a corporation, the main role of HR is to give standardization, structure, and guidance to the company. Everything needs to be organized in a bureaucratic way. Yet, due to the dynamic nature of start-up companies, they cannot do the same way as corporations do because everything is constantly changing. One of the biggest challenges in working in a start-up company is to meet the demand of such a business and to keep up with the ever-changing dynamics of the business.

So what type of person is most suitable to work in a start-up? Watch the video!

...............

▪ Speaker: Suryo Sasono (Head of Human Resources Business Partner at Go-jek)


Follow GO-JEK on Social Media!
▪ Facebook: facebook.com/gojekindonesia
▪ Instagram: twitter.com/gojekindonesia
▪ LinkedIn: linkedin.com/company-beta...
▪ Twitter: twitter.com/gojekindonesia

Become a GO-TROOP today! bit.ly/gojekcareers
Do you like ▸▸ APAKAH KAMU SIAP UNTUK KERJA DI STARTUP? // Suryo Sasono💡 GO-LEARN video? Please share your friends!
▸▸ APAKAH KAMU SIAP UNTUK KERJA DI STARTUP? // Suryo Sasono💡 GO-LEARN Video Statistics
▸▸ APAKAH KAMU SIAP UNTUK KERJA DI STARTUP? // Suryo Sasono💡 GO-LEARN Comments & Reviews
Darif Hidayat
Mohamad Fauzan Naufal
Next, Buat Konten selanjutnya, dr segi bahasa mungkin bs gunakan salah satu bahasa indo/inggris yg digunakan utamanya. Atau solusi lainnya menggunakan 2 subtitle inggris dan indo. Supaya orang awam yg menonton tidak bingung hehe :D
Yodium
Sangat di sayangkan bahasanya campur.. indo full indo. Translate english. English full english teanslate indo. 😂😂😂
Payoneer
Exclusive Promo! Payoneer is an online payment platform that lets you transfer money from any corner of the world! Sign Up an Earn $25 for free by joining Payoneer click here!
cSharpIndonesia
Semua karyawan TECH di gojek bicara bahasa Indonesia yang diselang-selingkan dengan BAHASA INGGRIS seperti anda ini kah?
EZTSU GAMING
Ini org gmn dah. Bahasanya begitu. ;( malah ganggu dan gak informatif jdinya.
abigail isabel manuel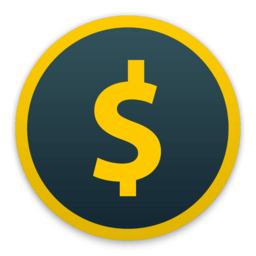 Honeyminer
Start mining cryptocurrency right now, for free. Honeyminer makes mining and earning money simple for anyone with a computer. Start Earning Now!
Kontoru Eat
Apa masalah nya ngomong ingg campur indo :v kalian lebih mengorek kesalahan org daripada ngambil faedah dari video ini, wkwkwk ironis
Ambar Widodo
seruni
sangat ingin menjadi bagian dari keluarga besar Gojek 😭 tapi saya coba melamar tidak ada tanggapan sama sekali. saya sedih. 😑 umur saya sudah 26 tahun. 😭 mungkinkah peluang bekerja di startup yang ada di Indonesia sudah tertutup rapat untuk saya? 😭 karena hampir semua perusahaan meminta pelamar berpengalaman sedangkan saya belum punya pengalaman sama sekali. 😌😅 untuk kalian yang masih di bawah 25 tahun, tetap semangat ya. karena perusahaan startup di Indonesia sudah sangat banyak sekarang. Terima kasih. 😭
Thomas Alexander
Banyakin konten Go-learn lagi donk,,,
Irvan Tisnabudi
mengerti diri sendiri sebelum selangkah, mantap
ahsanul ilma
so damn content, how creative all of youre guys
Chuck Norris
Chuck Norris Does Not Teabag The Ladies..........He Potato Sacks Them. :D
Anak Bangsawan
Ketahuan bangat nih orang sukanya jilat pa***t para bosnya,,,,
Rasya99
Bikin aplikasi Go Learn Dong jadi les panggil ke rumah gitu
Angga Juli
syehbi herbian
ngomongnya jangan campur campur mas, bahasa indo yah indo aja, kan dibawahnya juga ada tulisan englishnya -_-
Oky Oktavian Asha
Joki Hoki Hamdani
Dapat email dari Gojek, kelihatannya istimewa dan setelah di klik, nyesal banget. Inti dari presentasi ini sebenarnya apa ya? Promosi, pembelajaran, atau au ah glap.
Red So
Berasa kurang nyaman denger orang ngomong campur2 bahasa inggris dan indonesia. Make up your mind, ngomong full english atau full indonesian. Sekedar saran saja.
James Barrie
We never understand how little we need in this world until we know the loss of it.
Enjoy
$29 off
on your first stay at travels. Claim your $29 Airbnb Credit by
clicking here!
▸▸ APAKAH KAMU SIAP UNTUK KERJA DI STARTUP? // Suryo Sasono💡 GO-LEARN Wiki

▸▸ APAKAH KAMU SIAP UNTUK KERJA DI STARTUP? // Suryo Sasono💡 GO-LEARN video wiki coming soon.
▸▸ APAKAH KAMU SIAP UNTUK KERJA DI STARTUP? // Suryo Sasono💡 GO-LEARN Similar Videos