❤ Subscribe for good vibes! ❤ bit.ly/SubtoAmyTV


IN THIS VLOG:
→ Our NYE party
→ Why some habits tricks don't work
→ What I'm doing to keep my habits in 2019


♡ ♡ ♡

SHOP AMAZON AND SUPPORT AMYTV!
To help me keep making great videos throughout the year, place your next Amazon order through the AmyTV affiliate link. It's no extra cost to you and a big help for me to show you new ways of going after the life you want!
SHOP → → → amylandino.com/amazon


♡ ♡ ♡

VIDEO DETAILS:

→ BETTER THAN BEFORE amzn.to/2SwwS3x

→ WHITE 5 MINUTE JOURNAL rstyle.me/~aKOlP

→ PINK 5 MINUTE JOURNAL rstyle.me/~aKOlA

→ DETAIL THERAPY PODCAST detailspodcast.com

→ MUCHELLEB CHANNEL youtube.com/user/muchelleb

→ SCHMENZO CHANNEL bit.ly/2juK6Rs




♡ ♡ ♡


MY BOOK IS AVAILABLE ON AUDIO!
Vlog Like a Boss on Audible: ❤ amylandino.com/audiobook


♡ ♡ ♡


MORE VIDEOS YOU WOULD LIKE ❤

→ 7 PRODUCTIVE DAILY HABITS I NEVER MISS
youtu.be/mGmK2AZ9HgQ

→ HOW TO WAKE UP AT 5AM (EVEN IF YOU DON'T FEEL LIKE IT)
youtu.be/hbWypa6cMqM

→ 5AM WAKE UP ROUTINE IDEAS
youtu.be/C8MWUi5AZVI


♡ ♡ ♡


WHERE I GET MY MUSIC:
amylandino.com/music

THEME SONG PRODUCED BY SHERWINN DUPES BRICE:
dupes.rocks/


♡ ♡ ♡


SPEAKING INQUIRIES ❤
Contact: [email protected]


♡ ♡ ♡


THE BOOKSHELF ❤

→ Check out a 30 day Audible trial:
audibletrial.com/savvysexy...
→ The Bookshelf Shop Page | bit.ly/2nwTxOW
→ PLAYLIST: My Book Reviews | bit.ly/2mv8OiN


♡ ♡ ♡


FIND ME ❤

blog | amylandino.com

podcast | detailspodcast.com

instagram | instagram.com/schmittastic

twitter | twitter.com/schmittastic

linkedin | linkedin.com/in/amytv/


♡ ♡ ♡


MORE ❤

💌 Sign up for my weekly Boss Notes! amylandino.com/mail

📚 My book: Vlog Like a Boss | vloglikeaboss.com

🎼 Where I get my video music | vloglikeaboss.com/music

📸 My video gear | amylandino.com/shop

💯 Attend Vlog Boss University: vlogbossuniversity.com

🎧 Listen to Detail Therapy podcast: detailspodcast.com


♡ ♡ ♡


SNAIL MAIL ❤

Amy Landino
Vlog Boss Studios
175 S Third St. Ste 200
Columbus, Ohio 43215

Business Inquiries Only | [email protected]


♡ ♡ ♡


INFO ❤

Welcome to AmyTV, your space to discover the life you want the way you make it.

My name is Amy Landino (formerly Amy Schmittauer) and I'm the author of Vlog Like a Boss: How to Kill It Online with Video Blogging. I'm also an internationally-recognized public speaker, entrepreneur and video content marketing strategist.

Subscribe to AmyTV for regular videos: bit.ly/SubtoAmyTV


♡ ♡ ♡


DISCLOSURE ❤

Thank you for trusting me with my honest and reliable opinion on any future purchase you may make. I always disclose affiliate or sponsored information when it is the case. As a friend of AmyTV, you allow me to earn a small commission if you make a purchase through my affiliate/referral links. This doesn't affect you in any way in the checkout process unless I've been able to arrange a discount for you that is special from other customers. Thank you for supporting this channel!
HOW I'M KEEPING MY HABITS IN 2019 Video Statistics
HOW I'M KEEPING MY HABITS IN 2019 Reviews
Cristina R
12 August 2019
There doesn't have to be a habit attached to a treat or reward, but I think you're making a big mistake in telling people to attach "healthy" to the process, as well. I'm not healthy. I have mental illnesses and chronic physical illness that prevent me from doing all that I want to be able to do. Does that then mean that I cannot treat myself, or reward myself, even if I only did some items on my list, or am I obligated to complete every item before I can rest? Maybe that's not what you mean. But the implications are there, and with those specific implications, there are also exclusions.
Ms. Vickie B
07 August 2019
Michelle B rocks! And y'alls channels are similar so u rock too!
Judy Groveman
06 July 2019
The reward thing is so important to me. I do build it into the thing I have accomplished - for example, I enter the names of the plants where they go in my design plan. Reward...I get to do a walking tour with the plan and I can visualize it actualized. I have to do the reward because it is extremely important to establish the habit of acknowledging myself. (It's a counter to battering myself for not getting things done.) Also, I need to step back and FEEL the accomplishment. Otherwise I will just keep running and running, and for what? ..
Payoneer
12 December 2019
Exclusive Promo! Payoneer is an online payment platform that lets you transfer money from any corner of the world! Sign Up an Earn $25 for free by joining Payoneer click here!
Meg S
22 April 2019
Happy I found you! I've sent your channel to another friend committed to personal growth. I love it when my gurus reference each other, too. #GirlWashYourFace
Stevie Corbett
31 March 2019
Amy you have been an inspiration to me in so many different ways! Thank you so much! I just wanted to say that I am so sorry for your loss and I still can't bring myself to watch the video about your brother because I am still healing from the loss of my older brother last May 😭💔 however, your videos continue to be an inspiration for me to keep going and make him, and our Mom, proud of me and smile down from heaven😇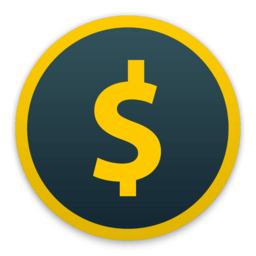 Honeyminer
12 December 2019
Start mining cryptocurrency right now, for free. Honeyminer makes mining and earning money simple for anyone with a computer. Start Earning Now!
Nancy Solari
18 March 2019
This is so great! A great way to be efficient and comfortable in routine is to create healthy habits. This keeps us all a little more mindful and keeping this in mind, we can all live full out!
Richenda W
13 March 2019
You are great, girl!!! Love watching you and learning so much! Inspiring.
Ralph Emerson
13 March 2019
In skating over thin ice our safety is in our speed.
Julie Teekell
12 March 2019
I love this new mindset !! Thanks for sharing
Christina Estrada
02 February 2019
I finished Better Than Before last month and found so much insight into myself. Her questions at the beginning (lark vs. owl, etc) really helped me to put things into perspective in terms of how I need to do things to be more productive. Im curious, do you listen to Gretchen's podcast as well?
Bert Visscher
29 January 2019
18:29 I could hear it a little just now, but not before you mentioned it. I actually prefer to do everything on my computer. I have a personal log on my website that I'm not really consistent with, but I do want to keep going.
Chuck Norris
12 December 2019
the only time Chuck Norris will cry is in 2012, when he's not the one killing everybody.
HerJourneyIsReal
28 January 2019
Why does she remind me of Emily Blunt's character from The Devil Wears Prada?😂 not picking fun but that's what automatically came to my mind when looking at the first few minutes of this video
HOW I'M KEEPING MY HABITS IN 2019 Wiki

How may refer to: How (greeting), a word used in some misrepresentations of Native American/First Nations speech How, an interrogative word in English grammar How?, one of the Five Ws in journalism.
HOW I'M KEEPING MY HABITS IN 2019 Images



HOW I'M KEEPING MY HABITS IN 2019 Like Videos