My Ultimate Twitter Guide FREE DOWNLOAD (this is also the sign up for my newsletter): savvysexysocial.com/subscribe/

//

Scheduling Twitter activity is a great way to make social media presence a little more managable for small businesses. I've definitely discussed my strategies before, but I wanted to update you on my latest routine for scheduling activity that has been the most efficient for me.

Hootsuite and Buffer App are both great option for scheduling your Twitter activity but becuase they have different features, I like to use them for different reasons.

As you'll see in the screencast of the video, I like to make sure I'm covering the promotional information I need to get out with Hootsuite. That's because you can pick a time for each tweet specifically and I can make sure they are being shared at the best times without worrying about the other content that I also want to share like helpful articles and tips. Hootsuite is best for specific scheduling and making sure you have your editorial calendar planned for the way it needs to be.

Buffer App is great for when you're trying to add a bunch of fun stuff on the fly. You plan your schedule in advance for Buffer activity so whenever I find good information to share with my community, I will throw it in the Buffer for a specific social account and the post will just go out whenever the next time slot specifies. Because it's not my content I'm not as concerned of the time it's being shared, but I do want to show that my Twitter stream is more than just me promoting myself and Buffer App helps me do that.

So now I have Hootsuite sharing my content at the scheduled times and in between Buffer app is sharing other helpful information. I now have a very active and resourceful Twitter stream with these two apps working as a team. And to complete the awesomness, I make time every day to chat with people on the account's behalf so you can also see that my presence is engaged in what other people are tweeting about as well.

One other platform you probably noticed was Feedly. This is an RSS platform that I'm using to subscribe to blogs an have all the content I could want to read in one place so I can find out what's happening to share with my community. Something to consider if you're trying to read the news a little more efficiently. But of course, following Twitter is good for this as well.

What is your social scheduling routine?

//

SUBSCRIBE TO THIS YOUTUBE CHANNEL:
dft.ba/-SSSYouTubeSubscribe

READ MY BLOG:

savvysexysocial.com

MY BUSINESS:
VlogBoss.com

SUBSCRIBE TO MY PODCAST:
bit.ly/ShootTheSchmittOniTunes

SOCIAL NETWORKS
:
twitter : twitter.com/savvysexysocial
twitter.com/schmittastic
facebook : facebook.com/savvysexysocial
google+ : bit.ly/AmyGPlus
tumblr : schmittastic.tumblr.com
socialcam : socialcam.com/u/JK9npsAM
instagram, viddy, tout, and lightt : search for schmittastic



YOUTUBE CHANNELS:

youtube.com/schmittastic
youtube.com/schmittasticjr

youtube.com/savvysexysocial
youtube.com/vlogboss


Triple S, ep. 99
My Social Scheduling Routine with Hootsuite and Buffer App Video Statistics
My Social Scheduling Routine with Hootsuite and Buffer App Reviews
Nessa Richie
17 October 2017
Beard Tech
24 April 2017
Does automated content work for smaller channels? I seem to enjoy posting completely different stuff in each platform... It takes longer but I like putting in the effort. Is this a good idea though? I'm on Ello also, which is REALLY good for art, photography and animation. I design logos for work... so it is pretty visual and suitable for that. Thanks! Luke
Maria Schlossberg
30 October 2016
Thanks for clarifying the two apps. Want to definitely try Buffer! : )
Payoneer
11 November 2019
Exclusive Promo! Payoneer is an online payment platform that lets you transfer money from any corner of the world! Sign Up an Earn $25 for free by joining Payoneer click here!
Exoro
13 February 2016
Is buffer still useful? Hootsuite has an auto schedule feature that's really quick to use.
Monsoon Army
28 November 2015
Great video. We are so new we are trying to figure out all of this! Perfect for us. Looks like i will be moving forward on these and starting to build those communities as well!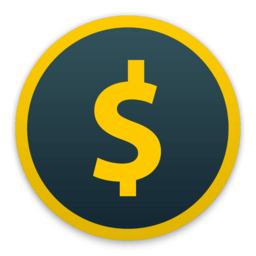 Honeyminer
11 November 2019
Start mining cryptocurrency right now, for free. Honeyminer makes mining and earning money simple for anyone with a computer. Start Earning Now!
Paper Birds
13 July 2015
Loved this video! I have been wrestling with the best way to use BufferApp and Hootsuite because I just love how easy scheduling is. At the same time, though, I really needed to keep using Hootsuite to help me stay on top of the social engagement part of  Twitter. Keep making videos like this!! :D
Emma Harrop
09 November 2014
Finally a video that doesn't send me to sleep thank you! xx
Jacqueline Schiff
09 November 2014
The best remedy for a short temper is a long walk.
Ivan David Reyes-Romero
25 August 2014
absolutely sexy, the savvy, the knowledge, the accent, the speed of your speech, however... that Windows computer is not sexy whatsoever ;)
Zach Solomon-Beloin
26 January 2014
A major benefit of using Buffer is that it supports Twitter's native picture functionality, which leads to higher engagement. Hootsuite has an auto-post feature, which is also nice. 
Jerett Franklin
23 December 2013
Thanks for taking the time to post this
Chuck Norris
11 November 2019
Chuck Norris speaks fluent Klingon, just so he can slaughter any nerd he hears speaking it.
Jerett Franklin
23 December 2013
I used to mess with hootsuite but I found out they are more catered towards windows. Buffer doesn't seem to care
My Social Scheduling Routine with Hootsuite and Buffer App Wiki

'My', in English, is the genitive form of I (pronoun), or the first-person, possessive determiner. MY or My may also refer to:.
My Social Scheduling Routine with Hootsuite and Buffer App Images



My Social Scheduling Routine with Hootsuite and Buffer App Like Videos