My review of the Bank of America Premium Rewards Credit Card. Is it really a premium card? Is it worth it? 💳 Free PDF 25 Dopest Travel Cards in 2019: bit.ly/2JCzyII

🚀Travel Rewards Bootcamp Program: bit.ly/2OT7Wk8

✈️ Free Airline Alliance Masterdoc: bit.ly/2OMCfJd

✅Subscribe on YouTube: bit.ly/2hvl40v

🔥Best Travel Cards this Month (video): bit.ly/

💳 Chase Cards Tips & Reviews: bit.ly/2CnwEX1

💳 Amex Cards Tips & Reviews: bit.ly/2J2J7Rt

✈️✈️✈️✈️✈️✈️✈️✈️✈️✈️✈️✈️✈️✈️✈️✈️✈️✈️✈️✈️✈️✈️

Thank You for Supporting The Channel:

💰Discounted Bluehost Web Hosting: bit.ly/2E0h1Sy

💰 $500 Fee-Free w/ Plastiq after $500 Spend: bit.ly/2mEPIqQ

💵Free $10 for using Ebates: bit.ly/2C719h2

📱$20 off Google Fi (Best Travel phone plan): bit.ly/2Nju4Ey

🏨$40 off Airbnb: bit.ly/2NhA40N

✈️ Free Trial Expert Flyer: Must have for Travel Hackers bit.ly/2QTh61y

🍺20% Off Priority Pass: bit.ly/2Ghlh2e

🍴Shopping via this link is like buying me a (cheap) beer:
Amazon Shopping: amzn.to/2DZyBpK

✈️✈️✈️✈️✈️✈️✈️✈️✈️✈️✈️✈️✈️✈️✈️✈️✈️✈️✈️✈️✈️✈️

💳 Chase Business Ink Preferred: bit.ly/2CPuGQn

💳 Chase Sapphire Preferred: bit.ly/2vzGSQc

💳 Southwest Premier: bit.ly/2q9aBMX

💳 Southwest Plus: bit.ly/2GFAzhc

💳 United Plus Explorer: bit.ly/2NNC3J4

💳 SPG Cards: amex.co/2PzX2AV

💳 Delta Gold 60k offer: amex.co/2pWPfSF

✈️✈️✈️✈️✈️✈️✈️✈️✈️✈️✈️✈️✈️✈️✈️✈️✈️✈️✈️✈️✈️✈️

facebook.com/thetravelrewardscoach/
instagram.com/travelrewardscoach/
travelrewardscoach.com/

Secret Tips I Can't Share with The Public: bit.ly/2zbMOkZ

Travel Rewards Coach take a unique approach to the travel credit card rewards game. Jason uses travel points & miles to travel the world free full time through the art of travel hacking.

I teach my students how to maximize everyday spending to maximum points accumulation or cash back. Travel Credit cards can be an amazing way to earn free travel & increase your credit score & net worth when used correctly.

Using my method of "Reversed Engineered Travel Hacking" coaching my students earn the most miles possible for the destinations they want to go based on the way they already spend money. They also learn how to save more miles (& fees) when redeeming their points.

Book a custom coaching session with Jason: travelrewardscoach.com/packages/

✈️✈️✈️✈️✈️✈️✈️✈️✈️✈️✈️✈️✈️✈️✈️✈️✈️✈️✈️✈️✈️✈️

Some referral links may be affiliate offer or I may receive a small amount of points by signing up through my links. It's the easiest way to support the channel. Thank you in advance!
Bank of America Premium Rewards Credit Card Review | Is it worth it??? Video Statistics
Bank of America Premium Rewards Credit Card Review | Is it worth it??? Reviews
R
26 September 2019
Can you do a video showing how to redeem the points using BOA travel portal?
Hugo Canizales
23 March 2018
You can also have money on Merill Edge Accounts such as Roth IRA or 529 like mentioned before.
Thejokerspeaks
09 March 2018
I got the card the moment it came out. We chose it over the Chase Sapphire Reserve, because we earn so many points towards Delta and SPG, that the travel portal is not as enticing. Working towards 100K invented, the best option is a Roth IRA through Merrill Edge. The same as the CSR, these cards offer great travel insurance, saving us a few hundred a year on cruise insurrance.
Payoneer
18 November 2019
Exclusive Promo! Payoneer is an online payment platform that lets you transfer money from any corner of the world! Sign Up an Earn $25 for free by joining Payoneer click here!
Rvman21
06 January 2018
Can you purchase AA gift card with the travel reimbursement?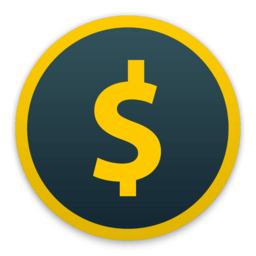 Honeyminer
18 November 2019
Start mining cryptocurrency right now, for free. Honeyminer makes mining and earning money simple for anyone with a computer. Start Earning Now!
Buddha
01 January 1970
Better than a thousand hollow words, is one word that brings peace.
Chuck Norris
18 November 2019
Every time Chuck Norris flatulates, an albino condor fledges.
Bank of America Premium Rewards Credit Card Review | Is it worth it??? Wiki

A bank is a financial institution that accepts deposits from the public and creates credit. Lending activities can be performed either directly or indirectly through capital markets. Due to their importance in the financial stability of a country, banks are highly regulated in most countries. Most nations have institutionalized a system known as fractional reserve banking under which banks hold liquid assets equal to only a portion of their current liabilities. In addition to other regulations i...
Bank of America Premium Rewards Credit Card Review | Is it worth it??? Images
Bank of America Premium Rewards Credit Card Review | Is it worth it??? Like Videos