How to Raise Kids. Some parents can't stop worrying that they're gonna mess it up or that their kid's gonna have it tough. According to some statistics, though, most parents are confident in their skills. However, parents often teach their kids the wrong lessons that influence them in the worst way. We've checked with the best psychologists to come up with a list of 8 bad lessons a lot of parents unknowingly teach their kids. We've also provided some healthy alternatives that'll help you raise your kids to become strong, confident, and self-sufficient adults.

TIMESTAMPS
Bad Lesson #1: Snitching is wrong. 1:02
Bad Lesson #2: Children shouldn't express their negative emotions. 2:27
Bad Lesson #3: You should try to make people like you. 4:38
Bad Lesson #4: Get good grades or you'll never get a good job. 6:14
Bad Lesson #5: "Always the best for my baby!" 8:03
Bad Lesson #6: Making a mistake means losing something. 10:13
Bad Lesson #7: Children should never be idle. 12:44
Bad Lesson #8: Children must always share their toys. 14:09

Music:
youtube.com/audiolibrary/music

SUMMARY
-Parents should teach their kids to talk openly about unfair or difficult situations and be patient if some of the stories they tell don't really seem like a big deal through the eyes of an adult.
-Encourage your child to express their feelings in a safe way.
-A child should not have to sacrifice their own interests and goals to please others, and they shouldn't let anyone force them to do something they don't want to do.
-Tell your child to work hard to gain knowledge, but don't wrap themselves up in good grades.
-Financially responsible parents make great role models for their children, who learn the value of money and use it as a tool, not as entertainment.
-Honest mistakes don't need to be punished. If your child gets a bad grade or flunks a test, that might mean they just need help with a tough subject.
-Many psychologists claim that children won't learn to rely on themselves if their parents don't give them some alone time. Provide them with toys, books, and other activities, but let your child choose how to entertain themselves.
-Encourage your children to share their toys while instilling in them a sense of fairness. If another child wants to borrow the ball they're playing with, it's reasonable for the kids to play with that ball together.

Subscribe to Bright Side : rQTJZz

----------------------------------------------------------------------------------------
Our Social Media:

Facebook: facebook.com/brightside/
Instagram: instagram.com/brightgram/

5-Minute Crafts Youtube: 8JVmuC

----------------------------------------------------------------------------------------
For more videos and articles visit:
brightside.me/
8 Lessons You Should Avoid Teaching Children Video Statistics
8 Lessons You Should Avoid Teaching Children Reviews
TNTFreddan
13 November 2019
5:30 And my dad refuses to listen. As a result of this I have a hard time making my own decisions and I'm sometimes insecure in my own abilities. I'm also very bad at improvisations and I often need someone to tell me what do do and how to do it.
Patrick Wentzell
13 November 2019
Here it is the rollercoaster ride we all have gone through it is when enotions are calm one moment and then the next moment emotions can be wild like the cart going up and down the tracks foing in a loop dee loop around in a circle the ride comes to the end but starts up in the same exact way as it did before this is what I refer to as the coaster effect but we know that it's emotions not a ride itself another thing is pressure to succeed in life imagine the fear of losing or making mistakes it is alright to make them and to learn from experiences they are like a teacher that cares to help you but learning can also be fun not hard and unpleasent I do wish that I could have been envited to play with my sisters friends instead of being tuened away from things well I've learned from those times also I won't fence any person in treat a house like a prison a house aught to be a welcome comforting place instead of this barrier cell and respecting yourself along with others is a good thing
Tobiath Heartworks
13 November 2019
The one to do with punishments would be great if my mom knew... Sometimes I'm in an awful mood (I have anger/depression issues) and my brother provokes me. I try my best but usually, I have trouble with NOT doing something regrettable (like hitting/biting/throwing objects) and when my mom gives me a punishment it usually makes it worse, I wish she would at least try to understand that I don't like hurting people and that I just need some help. I was supposed to get a therapist 6+ months ago but it is always pushed off. "They won't respond to my calls!" "They are busy right now" "I forgot (like seriously though, have you no care for me and my health at all)" "I was too busy to call" And so many more things and denying me help.
Payoneer
13 November 2019
Exclusive Promo! Payoneer is an online payment platform that lets you transfer money from any corner of the world! Sign Up an Earn $25 for free by joining Payoneer click here!
Kate Bock
13 November 2019
I'm a kid and just watching to see how much my parents failed me they taught me most of these bad lessons....
Eryn McClendon
12 November 2019
Wow u need to make more of these!! All of that has happen to me..and im glad that some people understand how we kids feel :)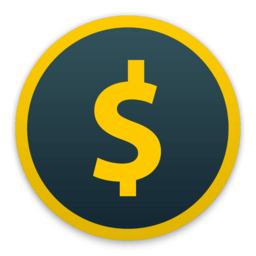 Honeyminer
13 November 2019
Start mining cryptocurrency right now, for free. Honeyminer makes mining and earning money simple for anyone with a computer. Start Earning Now!
Uday Nabutu
12 November 2019
I'm a kid and all of this is right hear all you mom and dad's
Joanna Sami Buquing
12 November 2019
everything is great but i have to say that extra curricular activities are really important to develop a child's discipline and ability to work with a team. At the same time,most of those who grew up with extra curricular don't have vices.
Eleanor Roosevelt
12 November 2019
I think somehow we learn who we really are and then live with that decision.
Einblitz93
12 November 2019
#2 is what messes me up night and day. 😤
Mr.FabulousGardeV
12 November 2019
It's not stressed enough with #4 about the other coin: self-fulfilling prophecy, where the student that constantly gets bad grades gets told they will have a bad life, then they accept they will have a bad life and become mediocre at best, self-destructive at worst.
Raimona Malone
11 November 2019
Thanks for the video. After four children,I realized that kids are miniature adults with minds and feelings of their own. I really appreciate this video and find all of these tips so very helpful in my desire to be a more effective parent.
Chuck Norris
13 November 2019
y bruce lee defeated himjust because he was figting agains Chuck Norris shadow.we know , Chuck Norris can jump over shadow
Object.tiktok
10 November 2019
My mom does some stuff on this list
8 Lessons You Should Avoid Teaching Children Wiki

8 (eight) is the natural number following 7 and preceding 9..
8 Lessons You Should Avoid Teaching Children Images



8 Lessons You Should Avoid Teaching Children Like Videos