To learn how to best protect your online privacy in 2019 means to learn privacy by compartmentalization. Isolating your different digital identities and activities from each other is the best approach to keep control of your data.


Bitcoin:
1C7UkndgpQqjTrUkk8pY1rRpmddwHaEEuf

Dash
Xm4Mc5gXhcpWXKN84c7YRD4GSb1fpKFmrc

Litecoin
LMhiVJdFhYPejMPJE7r9ooP3nm3DrX4eBT

Ethereum
0x6F8bb890E122B9914989D861444Fa492B8520575
Techlore's Go Incognito tutorial series:
youtube.com/playlist?list=PL3KeV6Ui_4CayDGHw64OFXEPHgXLkrtJO

How to be anonymous on the web
youtube.com/watch?v=_393maHbHWc

Master uBlock Origin in advanced mode
youtube.com/watch?v=2lisQQmWQkY

Important sources and software

Good intro into security approaches and compartmentalization theinvisiblethings.blogspot.com/2008/09/three-approaches-to-computer-security.html

Every piece of software recommended is listed here:
privacytools.io/
More direct links:
QubesOS qubes-os.org/
Intro to QubesOS youtube.com/watch?v=dD0_gq_ugw8
Joanna Rutkowska on Qubes youtube.com/watch?v=S0TVw7U3MkE

Tor Browser torproject.org/
Tor for iOS blog.torproject.org/tor-heart-onion-browser-and-more-ios-tor
itunes.apple.com/us/app/onion-browser/id519296448?mt=8
Orbot on Android guardianproject.info/apps/orbot/


Firefox addons
uBlock Origin addons.mozilla.org/en-US/firefox/addon/ublock-origin/
- read the docs github.com/gorhill/uBlock/wiki/Dynamic-filtering:-quick-guide
github.com/gorhill/uBlock/wiki
Cookie Autodelete addons.mozilla.org/en-US/firefox/addon/cookie-autodelete/
HTTPS Everywhere addons.mozilla.org/en-US/firefox/addon/https-everywhere/
DecentralEyes addons.mozilla.org/en-US/firefox/addon/decentraleyes/

F-Droid f-droid.org/
Firefox Klar f-droid.org/en/packages/org.mozilla.klar/
K-9 email client for android k9mail.github.io/

KeepassXC keepassxc.org/

Gmail
Fireforwarding support.google.com/mail/answer/10957?hl=en

How to get a burner phone theintercept.com/2017/02/20/how-to-run-a-rogue-government-twitter-account-with-an-anonymous-email-address-and-a-burner-phone/?curator=MediaREDEF



Privacy by compartmentalization is very simple. You will create virtual compartments where you concentrate carefully separated pools of data. Each compartment will revolve around a different sphere of your identity.

The more security you want, the stronger walls between your compartments you'll build.

The first compartment is for your professional identity to separate your business email and work related activity from the rest of your online presence.

The second compartment is for your social media so that you keep those advertising giants away from your digital life outside of their platforms.

The third compartment is for your private identity where most of your light browsing, news reading, watching YouTube and making online purchases happen.

When you become familiar with this practice, you can build more compartments.

Follow me:
twitter.com/The_HatedOne_
bitchute.com/TheHatedOne/
reddit.com/user/The_HatedOne/
minds.com/The_HatedOne

The footage and images featured in the video were for critical analysis, commentary and parody, which are protected under the Fair Use laws of the United States Copyright act of 1976.
How to protect your online privacy in 2019 | Tutorial Video Statistics
How to protect your online privacy in 2019 | Tutorial Reviews
Proserpinathewriter
22 September 2019
Could you do one for Chrome?
Sliverx422
22 September 2019
How do you protect yourself on an apple device i can't really see anything working
John Barrett
20 September 2019
Should I stop using a Mac computer, iPad and Final Cut Pro (video surf ware)?
Payoneer
23 September 2019
Exclusive Promo! Payoneer is an online payment platform that lets you transfer money from any corner of the world! Sign Up an Earn $25 for free by joining Payoneer click here!
Alorand
19 September 2019
Should I worry about hardware vulnerabilities?
Hated by the World
19 September 2019
The thing is your ISP, NSA can always seek data from their infrastructure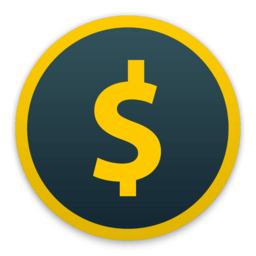 Honeyminer
23 September 2019
Start mining cryptocurrency right now, for free. Honeyminer makes mining and earning money simple for anyone with a computer. Start Earning Now!
Steven King
19 September 2019
What about Firefox for Android? Equivalent or worse than WebApps? Also, Cookie AutoDelete has a yellow banner that says it is not monitored by Mozilla. I infer it means the add-on can go malicious and nobody would know.
Oni chan
19 September 2019
Tony Robbins
19 September 2019
You always succeed in producing a result.
TRUMPisTHE manWITHthePLANmaga2020
19 September 2019
you need to type out these things or provide a list because the way you pronounce some things its hard to find
Samee Ahmad
18 September 2019
Joan
18 September 2019
Have you checked out the Brave browser? What do you think?
Chuck Norris
23 September 2019
Chuck Norris wouldn't do anything for love. Love would do anything for Chuck Norris.
Vince
18 September 2019
Regarding Thunderbird email, if a gmail address is used in it, that wouldn't stop Google from reading the emails since the mailbox is hosted on their servers, correct?
How to protect your online privacy in 2019 | Tutorial Wiki

How may refer to: How (greeting), a greeting in some representations of Native American/First Nations speech How, an interrogative word in English grammar How?, one of the Five Ws in journalism. How to protect your online privacy in 2019, how to protect online privacy, protect online privacy, online privacy, protect privacy online, online privacy tutorial, online privacy protection, how to be anonymous, online security, privacy and security, ways to protect your online privacy, online privacy guide, best privacy tools, security by compartmentalization, privacy by compartmentalization,
How to protect your online privacy in 2019 | Tutorial Images



How to protect your online privacy in 2019 | Tutorial Like Videos