From the forthcoming album: Spencer Sings the Hits
On In The Red Records - intheredrecords.com

Directed by Alex Italics
Produced by John Marsaglia
Cinematography by Brody Anderson
Edited by Genevieve Hernandez
Production Design by Aris Sevilla
Visual Effects by Jared Potter
Starring Jon Spencer, Greg Lucey and Sean T. Randolph

facebook.com/ShoveRecordsOfficial/
twitter.com/shove_records
instagram.com/shoverecords/

See Jon Spencer on tour:

2018.10.19 Café Wilhelmina Eindhoven NL
2018.10.20 Patronaat Haarlem NL
2018.10.21 Concertzaal De Kreun Kortrijk BE
2018.10.23 02 Academy 2 Birmingham UK
2018.10.24 Waterfront Norwich UK
2018.10.25 Y Plas Cardiff UK
2018.10.26 Stylus Leeds UK
2018.10.27 Broadcast Glasgow UK
2018.10.28 Manchester Academy 2 Manchester UK
2018.10.29 Concorde 2 Brighton UK
2018.10.30 Koko London UK
2018.11.01 Exchange Bristol UK
2018.11.02 Rough Trade East London UK
2018.11.03 The Cluny 2 Newcastle UK
2018.11.04 The Bodega Nottingham UK
2018.11.05 L'Entrepôt Arlon BE
2018.11.06 Botanique Brussels BE
2018.11.07 Gleis 22 Münster DE
2018.11.08 Helios37 Köln DE
Jon Spencer - I Got The Hits Video Statistics
Jon Spencer - I Got The Hits Reviews
Crotchmustonenable
29 March 2019
What´s the name of the man? I think he was in a Cronenberg movie "A history of violence".
Jackamomo
24 March 2019
I don't know what this video is about but I like it.
Indie-zone
15 March 2019
Seen Jon yesterday night! Still Kicking: http://bit.ly/JonSpencerMagnolia
Payoneer
14 December 2019
Exclusive Promo! Payoneer is an online payment platform that lets you transfer money from any corner of the world! Sign Up an Earn $25 for free by joining Payoneer click here!
Sam Babbitt
05 February 2019
Johnny Miller
15 January 2019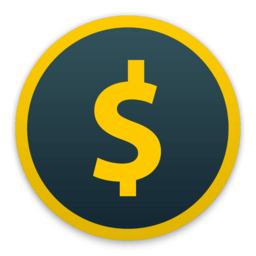 Honeyminer
14 December 2019
Start mining cryptocurrency right now, for free. Honeyminer makes mining and earning money simple for anyone with a computer. Start Earning Now!
Stevie Low
11 January 2019
Cum on Jon - Ya gotta get up to get down
Paul caple
06 January 2019
look out he,s back I GOT EM !!!
Helen Keller
06 January 2019
Character cannot be developed in ease and quiet. Only through experience of trial and suffering can the soul be strengthened, vision cleared, ambition inspired, and success achieved.
Shruggz Da Str8-Faced Clown
05 January 2019
Interesting video, but solo Jon Spencer sounds too much like JSBX and Boss Hog. I'd like to hear something that sounds like a departure from what he's done in earlier projects in order for solo Spencer to get my love.
Oscar Chile
27 November 2018
hahahaha..videos shoul be like this shit...
Eric Martin
13 November 2018
OOOOOOHHHH!!! It feels soooo GOOD to hear something fresh from the greatness of Jonny Spence!! 😎✌️😊
Chuck Norris
14 December 2019
Chuck Norris doesn't have disk latency because the hard drive knows to hurry the hell up.
Mike Patton
05 November 2018
Jon Spencer - I Got The Hits Wiki

Jon is a shortened form of the common given name of Jonathan, derived from "YHWH has given", and an alternate spelling of John, derived from "YHWH has pardoned". In 2008, Jon was the 527th most popular name in the United States; its popularity has declined steadily (sometimes increasing, but not substantially) since its peak in 1969 as number 65. It is a name of the Basque Country and Scandinavia, and as Jón in Iceland and on the Faroe Islands. In the Nordic countries it is derived from Johannes...
Jon Spencer - I Got The Hits Images



Jon Spencer - I Got The Hits Like Videos