Which translation engine is better to translate Deutsch to Englisch / German to English or English to German? There are many of those "Übersetzer" websites out there as we say auf Deutsch but is there one that rules supreme? If you want me to test apps like bing translator, duolingo, rosetta stone or another learning app please let me know in the comments!
Since many learners use these tools when first studying a new language this is an important test! It doesn't matter if you want to learn Deutsch, take an easy German course online or go to a Deutschakademie in Germany or even if you plan on learning a completely different language! You might want to use these tools either way and that's why we have to find out how good they really are! Let's find out who the winner is and Get Germanized! Enjoy!

Check out my German D&D video here: youtu.be/qQvQwsvgBb8

NEW MERCH HERE: teespring.com/stores/get-germanized-merch

----------------------------------------­-
► SUBSCRIBE: bit.ly/SubToGetGermanized
► BECOME A CHANNEL MEMBER: bit.ly/YTSPON
► DONATE HERE: bit.ly/DONATELEHN

► MY VLOG CHANNEL: bit.ly/LTWCHANNEL
► MY GAMING CHANNEL: bit.ly/GetGermanizedGaming
► TWITCH CHANNEL: twitch.tv/l3hnsherr

► GERMAN AUDIO BOOKS VIA AUDIBLE: bit.ly/GGAUDIBLE

► Join the Get Germanized Discord Server:
bit.ly/GGDISC

----------------------------------------­-
SOCIAL NETWORKS
----------------------------------------­-

► SNAPCHAT: GetGermanized
► FACEBOOK: facebook.com/GetGermanized
► INSTAGRAM: instagram.com/meisterlehnsherr
► TWITTER: twitter.com/Vuko
► STEAM: bit.ly/1BoIZku
► TUMBLR: meisterlehnsherr.tumblr.com
► VK: vk.com/id189410330

----------------------------------------­-

GRAB SOME MERCH:

► society6.com/GetGermanized

----------------------------------------­-
SUPPORT ME
----------------------------------------­-
► BECOME A PATRON: patreon.com/GetGermanized
► DONATE ON PAYPAL: bit.ly/DONATEGETGER
► SHOP ON AMAZON: bit.ly/GGAmazonSupport
----------------------------------------­-

NEW VIDEOS EVERY WEDNESDAY, FRIDAY AND SUNDAY!

----------------------------------------­-

SEND ME STUFF HERE:
(for inspiration check my Amazon wish list: bit.ly/GGWISHLIST)

Dominik Hannekum
48827313
Packstation 109
Weher Straße 38-42
32369 Rahden
Germany

LETTER/POSTCARD ADDRESS:

Postfach 01
49452 Rehden
Germany
----------------------------------------­-
For a more interactive approach check out my lessons on: curious.com/learngerman
----------------------------------------­-

My current gear

Panasonic GH5:
amzn.to/2Ei2mFX

Sony RX100 Mark IV:
amzn.to/2JeG734

Canon 600D:
amzn.to/2Hi1MLg

Shure PG42 USB Microphone:
amzn.to/2HhIA0n

Logitech C922 Pro Stream Webcam:
amzn.to/2F2X0vm
The Best Online Translator? | Google Translate vs DeepL | Get Germanized Video Statistics
The Best Online Translator? | Google Translate vs DeepL | Get Germanized Reviews
サディ東京
03 October 2019
That thumbnail is my spirit animal
Sergio Ruiz-Mier
08 September 2019
Barney is a T-Rex and Rex is a dog. :)
Sergio Ruiz-Mier
08 September 2019
Payoneer
20 November 2019
Exclusive Promo! Payoneer is an online payment platform that lets you transfer money from any corner of the world! Sign Up an Earn $25 for free by joining Payoneer click here!
Sergio Ruiz-Mier
08 September 2019
Barney usually refers to a purple Tyrannosaurus rex character from Barney & Friends, an American children's television series aimed at children aged 1 to 8. Barney would not eat children, as he is a goofy T-rex that conveys educational messages through songs and small dance routines with a friendly, optimistic attitude. My son, born in 1992, loved Barney, and would have been dismayed at these baseless accusations. (parts borrowed from Wikipedia)
Charles Darnay
02 September 2019
Ich habe es gemerkt, diese zwei Fehler macht Google Translate ziemlich oft: (1) "sie" ZB die Frau; "sie" ZB die Leute da, und "Sie" ZB nicht "du." Google Translate versteht die ganze Sache oftmals nicht, und überstetz das Wort genau aber die echte Bedeutung nicht. Und (2) Google Translate ist wegen die Ordnung der Worten im Satz oft verwirrt.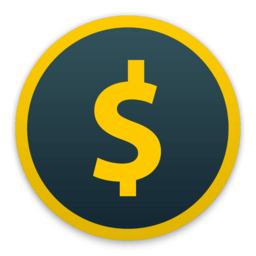 Honeyminer
20 November 2019
Start mining cryptocurrency right now, for free. Honeyminer makes mining and earning money simple for anyone with a computer. Start Earning Now!
サディ東京
31 August 2019
I only know some German words but me and my friend mason know how to cuss,we live in Florida so when we go to school we would yell cuss words in German
Venitra DeGraffenreid
20 August 2019
Shari is so pookie! Please put her in more videos!
Mahatma Gandhi
20 August 2019
Strength does not come from physical capacity. It comes from an indomitable will.
Shane 062801
19 August 2019
What...No Sexy Unterwäsche?! ✾✿
ClosetNerd 330
18 August 2019
I wish you would get more likes and views for all that you do
Drethekiller
18 August 2019
DeepL is great! Saved my ass so many times at work. I'm also learning German, and it really helps with understanding questions in text books and it also provides meaning and alternative to words.
Chuck Norris
20 November 2019
All of Chuck Norris' genes are Levi's.
Neth M. Köpke
18 August 2019
It's actually, "She sells sea shells *by the seashore." Not, on the seashore.
The Best Online Translator? | Google Translate vs DeepL | Get Germanized Wiki

The (listen) is a grammatical article in English, denoting persons or things already mentioned, under discussion, implied or otherwise presumed familiar to listeners or readers. It is the only definite article in English. The is the most commonly used word in the English language, accounting for seven percent of all words. It is derived from gendered articles in Old English which combined in Middle English and now has a single form used with pronouns of either genders. The word can be used with ...
The Best Online Translator? | Google Translate vs DeepL | Get Germanized Images



The Best Online Translator? | Google Translate vs DeepL | Get Germanized Like Videos