Buy the I Got No Time remix now! Links below!
iTunes ▶ apple.co/2wPzh24
Spotify ▶ spoti.fi/2wMmNb5
Google Play ▶ bit.ly/TLTCG5GooglePlay
Amazon ▶ amzn.to/2yDeobj

Instrumental ▶ youtube.com/watch?v=CMhuGAH6gT4

Animated by XboxGamerK ▶ youtube.com/user/XboxGamerK
Her upload ▶ youtube.com/watch?v=Ewksw1c6z18

Original song by The Living Tombstone ▶ youtube.com/watch?v=YREhVveHq9k

Music Production and Vocals ▶ CG5

Donate to my Patreon page! ▶ patreon.com/cg5

PATRONS
XboxGamerK ▶ youtube.com/user/XboxGamerK

Join the Discord server ▶ discord.gg/NZ8VZ43


ABOUT CG5
--------------------
CG5 is a music producer creating original songs, and remixing songs from television shows, video games, and more! Subscribe for music all the time!

Second Channel ▶ bit.ly/1PFNyjL
SoundCloud ▶ soundcloud.com/cg5-beats
Twitter ▶ twitter.com/cg5beats
Facebook ▶ facebook.com/cg5beats
Instagram ▶ instagram.com/cg5gram/

LYRICS:
I got no time,
I got no time to live.
I got no time to live and I can't say goodbye.
And I'm regretting having memories
Of my friends who they used to be
Beside me before they left me to die.
And I know this is,
I know this is the truth,
'Cause I've been staring at my death so many times.
These scary monsters roaming in the halls,
I wish I could just block the doors,
And stay in bed until the clock will chime.

So my flashlight's on,
And stay up til dawn.
I got this headache and my life's on the line.
I felt like I won, but I wasn't done.
The nightmare repeats itself everytime.
Gotta keep my calm, and carry on,
Stay awake until the sun will shine.
But I'm not so strong,
And they're not gone.
They're still out there to take what's left of mine.

I have this urge,
I have this urge to kill.
I have this urge to kill and show that I'm alive.
I'm getting sick from these apologies,
From people with priorities,
That their life matters so much more than mine.
But I'm stuttering,
I'm stuttering again.
No one will listen and no one will understand,
Because I'm crying as much as I speak,
'Cause no one likes me when I shriek.
Want to go back to where it all began.

So my flashlight's on,
And stay up til dawn.
I got this headache and my life's on the line.
I felt like I won, but I wasn't done.
The nightmare repeats itself everytime.
Gotta keep my calm, and carry on,
Stay awake until the sun will shine.
But I'm not so strong,
And they're not gone.
They're still out there to take what's left of mine. Patreon page has officially been closed. :)
FNAF 4 REMIX ▶ The Living Tombstone - I Got No Time [SFM] | CG5 Video Statistics
FNAF 4 REMIX ▶ The Living Tombstone - I Got No Time [SFM] | CG5 Reviews
Beary Good Animations
24 August 2019
If this kid is the one from the bite of 87 and he lost his frontal lobe. He wouldn't even care about the nightmares. Without the frontal lobe, we prolly wouldn't feel fear. He'd just go back to bed.
Jeike
24 August 2019
Kid from FNAF 4 = Night Shift guy from 1,2, and 3 / Purple Guy? 1:21 Girl = Mom/Marionette?
Jennifer Wilt
24 August 2019
To be honest, FNAF 4 is just the saddest game in the series. Knowing that it all happened because of a stupid prank that lead to the crying child's DEATH is just depressing to think about. 1 like for this video = 1 crying child saved
Payoneer
24 August 2019
Exclusive Promo! Payoneer is an online payment platform that lets you transfer money from any corner of the world! Sign Up an Earn $25 for free by joining Payoneer click here!
Karah Cakes
24 August 2019
Phantom Playz
24 August 2019
1:57 pear from anoying orange playing Boss Baby with the butt jiggle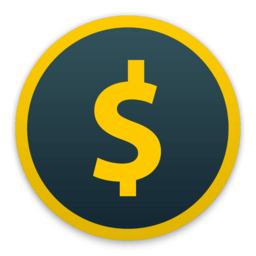 Honeyminer
24 August 2019
Start mining cryptocurrency right now, for free. Honeyminer makes mining and earning money simple for anyone with a computer. Start Earning Now!
Sonics buela
24 August 2019
Why the three little freddy nightmares..... Nevermind =/
Ryle Munoz
24 August 2019
Virgil
24 August 2019
They can do all because they think they can.
Ryle Munoz
24 August 2019
Am look like that my big brother sceare me and bully me
Ryle Munoz
24 August 2019
Tiva The Gacha Turtle
24 August 2019
1:58 when I don't want to go to school so I fake a leg injury and limp to my moms room to ask her if I can stay home
Chuck Norris
24 August 2019
In the beginning God created the Universe.. but who created God? - It was Chuck Norris!
Armando Mena
24 August 2019
FNAF 4 REMIX ▶ The Living Tombstone - I Got No Time [SFM] | CG5 Wiki

Five Nights at Freddy's (often abbreviated to FNaF) is a media franchise based around an indie video game series created, designed, developed, and published by Scott Cawthon for Microsoft Windows, iOS, and Android. The series is centered on the story of a fictional restaurant named Freddy Fazbear's Pizza, a pastiche of restaurants such as Chuck E. Cheese's and ShowBiz Pizza Place. The first three games involves the player working as a nighttime security guard: they must utilize several tools, su... cg5, remix, cg5 remix, i got no time remix, i got no time remix cg5, fnaf 4 remix, fnaf 4 cg5, cg5 song, five nights at freddy's, fnaf, the living tombstone remix, the living tombstone remix cg5, the living tombstone, the living tombstone fnaf 4, the living tombstone fnaf, fnaf remix, the living tombstone cg5, fnaf 4 remix cg5, fnaf remix cg5, fnaf the living tombstone, cg5 the living tombstone, the living tombstone fnaf remix, tombstone cg5, can i get an amen cg5, xboxgamerk,
FNAF 4 REMIX ▶ The Living Tombstone - I Got No Time [SFM] | CG5 Images



FNAF 4 REMIX ▶ The Living Tombstone - I Got No Time [SFM] | CG5 Like Videos