On Episode 1 of UFC 241 Embedded, heavyweight champion Daniel Cormier works out al fresco and underwater. Former champion Stipe Miocic reflects on the year of rest, reinvention and fatherhood he's enjoyed since his last bout against Cormier. Former lightweight champion Anthony "Showtime" Pettis, now a top-10 welterweight, readies his knockout skills for Saturday's bout against Nate Diaz. UFC 241 Embedded is an all-access, behind-the-scenes video blog leading up to the heavyweight title rematch taking place Saturday, August 17th on Pay-Per-View.

Connect with UFC Online and on Social
Website: ufc.com
Follow UFC Twitter: twitter.com/ufc
Facebook: facebook.com/ufc
Instagram: instagram.com/ufc
Snapchat: UFC
Periscope: Periscope.tv/ufc
Twitch: twitch.tv/ufc

Follow Daniel "DC" Cormier
Twitter twitter.com/dc_mma
Facebook facebook.com/danielcormiermma
Instagram instagram.com/dc_mma/

Follow Stipe Miocic
Twitter twitter.com/stipemiocicufc
Facebook facebook.com/OfficialStipeMiocic/?fref=ts
Instagram instagram.com/stipemiocicufc/?hl=en

Follow Anthony "Showtime" Pettis
Twitter twitter.com/Showtimepettis
Facebook facebook.com/AnthonyShowtimePettis/?fref=ts
Instagram instagram.com/showtimepettis/?hl=en

Follow Nate Diaz
twitter.com/natediaz209
facebook.com/nathandiaz209
instagram.com/natediaz209/

About UFC®
UFC® is the world's premier mixed martial arts organization (MMA), with more than 300 million fans and 70 million social media followers. The organization produces more than 40 live events annually in some of the most prestigious arenas around the world, while broadcasting to nearly one billion TV households across more than 170 countries. UFC's athlete roster features the world's best MMA athletes representing more than 60 countries. The organization's digital offerings include UFC FIGHT PASS®, one of the world's leading streaming services for combat sports. UFC was acquired in 2016 by global entertainment, sports and content company Endeavor, along with strategic investors Silver Lake Partners and KKR. UFC is headquartered in Las Vegas, Nevada. For more information, visit UFC.com and follow UFC at Facebook.com/UFC, Twitter, Snapchat and Instagram: @UFC.
UFC 241 Embedded: Vlog Series - Episode 1 Video Statistics
UFC 241 Embedded: Vlog Series - Episode 1 Reviews
Burrito Jack
20 August 2019
Did UFC not do a "countdown" for 241????
Sneakernomics
19 August 2019
DC got cocky and didn't adjust. He got what he deserved talking all that shit.
Wang Chung
18 August 2019
Payoneer
21 August 2019
Exclusive Promo! Payoneer is an online payment platform that lets you transfer money from any corner of the world! Sign Up an Earn $25 for free by joining Payoneer click here!
Get Israel out of Palestine
18 August 2019
DC Victory has defeated you.
Rittwik Maguire
18 August 2019
Tony Ferguson's the type of guy to poke DC's fingers with his eyes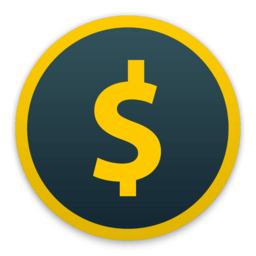 Honeyminer
21 August 2019
Start mining cryptocurrency right now, for free. Honeyminer makes mining and earning money simple for anyone with a computer. Start Earning Now!
Cyborg become a cyborg live forever
18 August 2019
. Dumbass should have retired obviously doesn't want to hear Slow Hands he's overweight not in the shape that he was once was
Hellcat Dreamer
18 August 2019
Daniel crybaby Cormier swimming in a pool full of his tears
Rumi
18 August 2019
Your task is not to seek love, but merely to seek and find all the barriers within yourself that you have built against it.
Kenneth Wagster
18 August 2019
Damn that high school is nice af. My hs had a football field. That's it
Jordon Nicolosi
17 August 2019
Stipes chin is so granite that if he was in MLB and had a 100mph fast ball hit him in the jaw all he'd do is maybe scratch it for a sec n skip to first
Chuck Norris
21 August 2019
Chuck Norris can impregnate a woman with just a lustful stare.
UFC 241 Embedded: Vlog Series - Episode 1 Wiki

The Ultimate Fighting Championship (UFC) is an American mixed martial arts promotion company based in Las Vegas, Nevada, that is owned and operated by parent company William Morris Endeavor. It is the largest MMA promotion company in the world and features the highest-level fighters on the roster. The UFC produces events worldwide that showcase twelve weight divisions and abide by the Unified Rules of Mixed Martial Arts. As of 2018, the UFC has held over 400 events. Dana White serves as the pres... ufc, 241, embedded, anaheim, daniel, cormier, dc, stipe, miocic, world, heavyweight, light, championship, champion, champ, title, anthony, showtime, pettis, nate, diaz, rematch, mixed, martial, arts, mma, bjj, jiu, jitsu, ultimate, fighting,
UFC 241 Embedded: Vlog Series - Episode 1 Images



UFC 241 Embedded: Vlog Series - Episode 1 Similar Videos