iPhone XS and iPhone XS Max after 3 Weeks! Hello all and welcome to my 3 weeks later experience video with the latest iPhone XS and XS Max! The intentions of this video is to break down the two devices and help you understand all about the phones from the perspective of someone who has used both of them and last years iPhones. The iPhone XS and iPhone XS Max both feature Apple A12 Bionic chipsets, 4GB of ram, and improved 12MP dual cameras on the rear. Both phones are shipping with iOS 12 out of the box! If you have the iPhone XS or iPhone XS Max consider sharing your experiences with the device! Any further questions, comments, concerns, feedback, suggestions, please be sure to go ahead and post that down below in the comment section of this video. As always thank you for watching and be sure to be well and peace :)

Related content:

iOS 12 Official : youtube.com/watch?v=li5_Vokw5q0

iPhone XS Max vs Galaxy Note 9 Speed Test:
youtube.com/watch?v=qGO7uPeCLbQ&t=3s

iPhone 6 vs iPhone XS max Speed Test:
youtube.com/watch?v=eAjLHbwYYTs

iPhone 8 Plus vs iPhone XS Max speed test:
youtube.com/watch?v=AHYuoadX88w

iPhone XS Max unboxing:
YHLMV5BEdkQ

iPhone XS unboxing:
youtube.com/watch?v=SzykHQltRdM&t=103s

iPhone 7 vs iPhone XS Speed Test:
youtube.com/watch?v=0n7NpImnwOQ

iPhone 6S Plus vs iPhone XS Max Speed Test:
youtube.com/watch?v=uN4JoIeRojg

Nick Ackerman Channel MERCH: teespring.com/en-GB/stores/nickackermanmerch

GEAR KIT: kit.com/Nickackermanchannel
MAIN CAMERA: amzn.to/2CbS4CM
B CAMERA: amzn.to/2qJNyX4
TRIPOD IN THE VIDEO: amzn.to/2qEZfPy
WHERE I SAVE FOOTAGE: amzn.to/2Bo1bUt
AUDIO MIC I USED: amzn.to/2p36weF
MY OTHER YOUTUBE CAMERA: amzn.to/2pLZGts
LAPTOP I EDITED THIS VIDEO WITH: amzn.to/2qFeiZx
PHONE USED TO WRITE VIDEO POINTS: amzn.to/2qNRdTB

Let's Connect!!

SUBSCRIBE: bit.ly/2vnja7c
WEBSITE: bit.ly/2hxN8Rm
TWITTER: bit.ly/2t0IvD8
INSTAGRAM: bit.ly/2uoN7pW
GOOGLE PLUS: bit.ly/2tT2rKT
FACEBOOK FANPAGE: bit.ly/2uoNelm
XS vs XS Max Video Statistics
XS vs XS Max Reviews
Mr. coklat
10 September 2019
Buy iPhone XS Max just for play sliter.io
Krstl rgch
29 August 2019
I'm really torn between the Xs and Xs Max! I love big phones but the Xs Max is waaaay too big for me. On the other hand, the Xs is too small 🤦 feel like I should just get the xs and buy an Ipad mini or something.
Eiji81
22 July 2019
Glad I went with the Xs Max white after watching this review. I had a Note 4 and IPhone 6s Plus a while back and love the big phones. More recently I had an IPhone7 and that thing is tiny compared to the Max. Well worth the investment if you appreciate Apple's premium devices and secure ecosystem.
Payoneer
23 October 2019
Exclusive Promo! Payoneer is an online payment platform that lets you transfer money from any corner of the world! Sign Up an Earn $25 for free by joining Payoneer click here!
Simona Strand
16 July 2019
All mobiles are big. (Samsung, Huawei ...) For Me Max
Simona Strand
16 July 2019
it's in the head! Big is great and small is also great. I need both comfortable and big. When I have space gray, I miss silver when I have silver, I miss space gray. 😉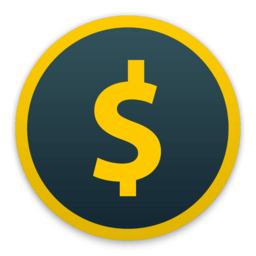 Honeyminer
23 October 2019
Start mining cryptocurrency right now, for free. Honeyminer makes mining and earning money simple for anyone with a computer. Start Earning Now!
Apple iPhone
12 July 2019
iPhone had never made me disappointed
Stev6963
07 July 2019
I sometimes wish I could use both device sizes when I please lol. I have the XS Max and love it for the media consumption and gorgeous display. But sometimes I want a more tamed size device that I could operate with one hand comfortably.
Frederick Douglass
07 July 2019
If there is no struggle, there is no progress.
Marcstang04
25 June 2019
My last 3 phones were a Note 8, Pixel 2XL now a Pixel 3XL, if I were to switch back to an iPhone I would get the XS Max, don't know if I could go back to a smaller display size phone, plus I would feel more comfortable with the larger battery,
ASHLEY Duckworth
19 June 2019
I thinking about getting the iphone xs max or iphone 8plus both in sliver so let me know iPhone is better! Lov ASHLEY DUCKWORTH WARD!
Simona Strand
18 June 2019
I love my two iphones xs max in Silver color and Xs in space grey! ❤️
Chuck Norris
23 October 2019
Chuck Norris is the only man alive that can fly a helicopter up-side-down. He uses it to mow his lawn.
Zoran Miric
30 May 2019
I know this is a older video but still...your reviews are just amazing. I love your approach and things that you cover in your videos that lot of other you-tubers don't. Great job,love your channel. 👏👍
XS vs XS Max Images