How To Add Social Media Share Buttons to Blogger & Wordpress POST. In this Video we will Tell you 100% free and easy way to Add Social Media Share Buttons to your Wordpress and Blogger Post and Websites with Just 1 Click. We will be adding Facebook Share Button, Whatsapp Share Button, Twitter Share Button and Many More.

Join WebBeast on Telegram For Daily Earning and Traffic Reports and Proofs webbeast.in/telegram/
INSTAGRAM : instagram.com/webbeastyt/

Share This : sharethis.com

Subscribe to Our Youtube for More Videos Like This : youtube.com/c/WebBeast

Topics / Queries Solved in This Video
1. Add share buttons to Blogger
2. Add share buttons to Wordpress Post
3. Add Share Button to Website
4. How to add whatsapp share button in blogger
5. How to add facebook like and share button on blogger
6. How to add whatsapp share button in blogger in hindi

We are B.Tech Graduates from National Institue of Technology, Srinagar. We Provide knowledge about Earning Money From Google Adsense, How to Earn Money Online, You Can Subscribe to our Youtube Channel if you want to See Real Adsense Earning Proofs.

JOIN US ON SOCIAL MEDIA
INSTAGRAM : instagram.com/webbeastyt/
How To Add Social Media Share Buttons to Blogger & Wordpress POST + Website Video Statistics
How To Add Social Media Share Buttons to Blogger & Wordpress POST + Website Reviews
Krishna Garg
18 October 2019
Bhai mera Google keyword planner open nahi ho raha, Please Help
Gaurav Singh
13 October 2019
The share button is not appearing on mobile sir. Plz help
Ankit Kumar
04 October 2019
Sir mere notable theme k home page pe bs ek hi post show kar rha hai mai kaise use thek karu plz thora help Kijiye
Payoneer
21 October 2019
Exclusive Promo! Payoneer is an online payment platform that lets you transfer money from any corner of the world! Sign Up an Earn $25 for free by joining Payoneer click here!
Naveen reddy
23 September 2019
Very good video, but I did some research about this tool and found that this tool places random ads on the user's website. I checked their terms and conditions, in which they have confirmed the same, check this part in their terms and conditions- "Advertisements ShareThis Applications and Websites are supported by advertising revenue. Some of the advertisements may be targeted, but please be assured that We will not permit our advertisers and ad networks to collect or store information from the ShareThis Applications and Websites that can be identified with You personally. As consideration for your use of ShareThis Applications and Websites, You consent to our placements of such advertising." So, I am not using this tool.
Ringtone download
21 September 2019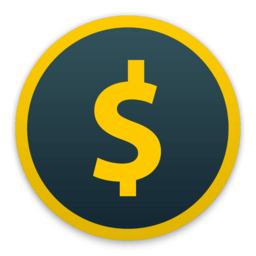 Honeyminer
21 October 2019
Start mining cryptocurrency right now, for free. Honeyminer makes mining and earning money simple for anyone with a computer. Start Earning Now!
Ankur Pal
15 September 2019
My Saral Support
10 September 2019
how to create one post into multiple pages with Nagivation bar below in blogger. actually I am working on shayari site and I have added 100 pics & 200 shayaris in one post..so user view all in one page but I wants to break into multiple page with page navigation below
Marcus Aurelius
10 September 2019
Everything that happens happens as it should, and if you observe carefully, you will find this to be so.
Maninder Singh Rakhra
09 September 2019
hey thanks for this informational video, please make a video on how to put share button on each image for sharing.
Ratan Viras
05 September 2019
Information you share no one share like you good
Pagal Gamer
04 September 2019
Chuck Norris
21 October 2019
chucky does not play with Chuck Norris Chuck Norris plays with chucky by roundhouse kicking him over and over again
Android Turbo MAX
02 September 2019
Sir, In my blogger template (Infinite AMP) there is no tag..... Now what I do now.....? Pls HELP !
How To Add Social Media Share Buttons to Blogger & Wordpress POST + Website Wiki

How may refer to: How (greeting), a greeting in some representations of Native American/First Nations speech How, an interrogative word in English grammar How?, one of the Five Ws in journalism.
How To Add Social Media Share Buttons to Blogger & Wordpress POST + Website Images



How To Add Social Media Share Buttons to Blogger & Wordpress POST + Website Like Videos