See how to Share YouTube Videos to Instagram Without Using the Mobile App on Blog2Social as I do on jerrybanfield.com/blog/ which is my WordPress blog! Our first step is to get edited transcriptions of our YouTube videos into blog posts for viewers to read and Google search users to discover when googling. Next we install the Blog2Social plugin from blog2social.com/ which we then use to share our posts to Instagram, Facebook, Twitter, Pinterest, VK, and most other social media platforms allowing us to maximize our organic reach via content marketing.

You will enjoy watching these Jerry Banfield videos next to learn more!

See how to post photos on Facebook in How to Share WordPress Posts on Facebook Twitter Instagram LinkedIn Pinterest with Blog2Social at youtube.com/watch?v=TknuQYnmHEU.

How to film videos? Where to Start on YouTube or Facebook for Filming Videos, Making Money, and Building a Following? youtube.com/watch?v=jiHpLYbbcuI

How to Publish New Blog Posts without Writing or Hiring a Blogger youtube.com/watch?v=97o3QLU5q58

Best Quick Facebook Marketing Tips Tutorial for 2019 youtube.com/watch?v=EUrPBRDXzMM

Content Marketing Tips 2019! What to Create for Organic Traffic at youtube.com/watch?v=JxD_KhxYHvE.

Airtable Tutorial for Project Management with Online Spreadsheets in 2019 at youtube.com/watch?v=OB6U31vwGIM.

TubeBuddy Tutorial 2019! Maximize YouTube Views by Researching Video Topics at youtube.com/watch?v=ZSkJ_L945Cs.

Facebook Marketing for Business 2019! How to Maximize Organic Reach at youtube.com/watch?v=Lrzn7zAThyk.

How to Promote Your Podcast in 2019 for Free at youtube.com/watch?v=0eWRBq6zHvQ.

Upwork Tutorial for Hiring 2019! Secrets to Recruit the Best Freelancers at youtube.com/watch?v=7MMbSDyJH_4.

SUBSCRIBE? Help us reach 500,000 YouTube subscribers and enjoy new videos daily at youtube.com/JerryBanfield?sub_confirmation=1

JOIN? Become a member on YouTube today to enjoy your channel name in the description on new videos and to watch new videos early at youtube.com/jerrybanfield/join

FREE COURSES? Subscribe to Uthena on YouTube for free video course previews at youtube.com/channel/UChbRFgqo-4Z7Bjs157zEBlA

COACHING? Full time online entrepreneurs love our group coaching calls every week in our partners program at jerry.tips/partner

SPONSOR? Start influencer marketing with us in a sponsored video at jerry.tips/sponsored

CALL? Apply for a free 1 on 1 video call with Jerry Banfield at jerry.tips/requestcall

BOOKS? Read to my crazy police officer stories at jerrybanfield.com/books/

MUSIC? Listen to my electronic dance music at jerrybanfield.com/music/

PODCAST? Hear inspiring stories and new electronic music on my podcast at jerrybanfield.com/podcast/

RESOURCES? See what services I use to power my business online and help me earn as an affiliate at jerrybanfield.com/resources/

COURSES? Enjoy 290+ video courses on Uthena, my online education platform, for $9.81 a month at jerry.tips/scholars

Socials!
facebook.com/jbanfield
youtube.com/jerrybanfield
twitter.com/JerryBanfield
twitch.tv/jerrybanfield/
instagram.com/jerrybanfield/
linkedin.com/in/jerrybanfield/

Love,
Jerry Banfield

CREDITS! Thank you very much to the following YouTube channels for giving about $5 a month to support new videos! Join at youtube.com/jerrybanfield/join to get your YouTube channel name included here on all new videos?

Essetino Artists at youtube.com/channel/UC_i_ZggZaqVOrbNVd7F-76g/

E Clarke, SHADOWOPSV, David Wheelis, GIULIO IACOBINI, and Veaceslav Moroz.
Share YouTube Videos to Instagram Without Using the Mobile App on Blog2Social Video Statistics
Share YouTube Videos to Instagram Without Using the Mobile App on Blog2Social Reviews
Payoneer
17 September 2019
Exclusive Promo! Payoneer is an online payment platform that lets you transfer money from any corner of the world! Sign Up an Earn $25 for free by joining Payoneer click here!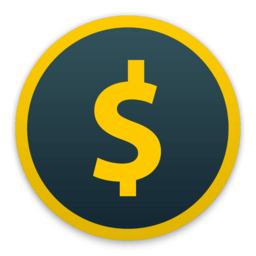 Honeyminer
17 September 2019
Start mining cryptocurrency right now, for free. Honeyminer makes mining and earning money simple for anyone with a computer. Start Earning Now!
01 January 1970
One who asks a question is a fool for five minutes; one who does not ask a question remains a fool forever.
Chuck Norris
17 September 2019
Chuck Norris has clocked both "FarmVille" and "Mafia Wars" on Facebook, and his WOW avatar is a level 10000 AH-64 Apache.
Share YouTube Videos to Instagram Without Using the Mobile App on Blog2Social Wiki

Share may refer to: Share, to make joint use of a resource (such as food, money, or space); see Sharing Share (finance), a stock or other financial security (such as a mutual fund) Share, Kwara, a town and LGA in Kwara State, NigeriaShare may also refer to:. blog2social, blog2social tutorial, share, youtube, instagram, post on instagram without app, post on instagram without mobile app, post on instagram with pc, share youtube videos on instagram, post youtube videos on instagram, how to, youtube to instagram, youtube on instagram, how to repost videos on instagram, how to put youtube videos on instagram, blog2social wordpress plugin, blog2social instagram, blog2social wordpress,
Share YouTube Videos to Instagram Without Using the Mobile App on Blog2Social Images
Share YouTube Videos to Instagram Without Using the Mobile App on Blog2Social Like Videos