Here's our reaction to the en-credits of the series finale of Chernobyl.

Podcast Audio Links:
Apple: apple.co/2Di0ThT
Spotify: spoti.fi/2Gek1z5
Google: bit.ly/2uZUpQ6
Breaker: bit.ly/2Ics4Ph
Anchor: bit.ly/2G5XR0U

Patreon: patreon.com/nikkistevenreact

Merch Store: CbCvQB

Vikings Reactions:
Season 1: bit.ly/2VK7U1r
Season 2: bit.ly/2XWrcT2
Season 3: bit.ly/2XDBypT

Chernobyl Reactions:
Episode 1: youtu.be/zOXYkIRZkvU
Episode 2: youtu.be/JqRUFbNUdS0
Episode 3: youtu.be/NCkel0I7Iys
Episode 4: youtu.be/0BpWjqu5BKw

Breaking Bad Reactions:
Season 1: SDBtTx
Season 2: C32aaD
Season 3: sDwxBn
Season 4: XcFTru
Season 5: bit.ly/2WHA2TJ

Game Of Thrones Reactions:
Season 1: VQAGTJ
Season 2: E8juMt
Season 3: eNUubQ
Season 4: TpJBrF
Season 5: WzmNRV
Season 6: Gspwsz
Season 7: TLMQvr
Season 8: bit.ly/2Zfb8wU

The Walking Dead Reactions:
Season 7: nZFX11
Season 8: HTauQW
Season 9: nJgWYa

Cobra Kai Reactions:
Season 1: SThrVF
Season 2: bit.ly/2wgPqev

Stranger Things Reactions:
Season 1: W7sahE
Season 2: HsNmrA

Haunting of Hill Reactions:
Season 1: WisovW

The Punisher Reactions:
Season 1: WSJNSC
Season 2: VNZqSp

Our Social Things:
Twitter: twitter.com/nikkistevereact
Instagram: instagram.com/nikkistevereact

Our Mail Box - P.O. Box #2196 Simi Valley, CA 93062

A Special Thank you to our June Patrons:
Jasmine Lightbourne, Artemus Over Easy, TJ J0 Brand, hurman Carey, AlexMarvel Boy, Neekee IsBae, Kazzy, Maureen Conroy, Katie A Hodgins, Jake Gering, Ellyse Scott (Aunt Acid), Deanna Sinoski, Robert Collins, Marc, Michael Skyum Andersen, Waleed Rawasia, Frederic Faddoul, Jason Lewis, Stian Ytreland, Lucylastic, w0rb-, Gerardo Manuel Canepa Martinez, Rudolph Koch, Matthew Urella, xAceFuryx, Jimmy H, Jeff Mills, karth, BoundTo, Chris Jolicoeur, Patrick Smith, Kay Kay, Jesse Mathe, Prabhu Venkataraman, Thiirsty, Quoc Nguyen, Jenn Kenning, Letsa Watch Dem React, Dan Disimone, Arthur, Daniel Grund, Kristiyan Georgiev, Tara Pavel, Rekha Robinson, aaron j, Wai Ling Chiu, Wes Hatton, Jackie Ayy, Peadar O'Ruadhan, K Murray, Brandon L Bevilacqua, Gwen Adkins, Miranda Rojas, Welsh History Podcast, Jessica Hernandez, Cheryl, Hannah Villanueva, Blake Martin, Laura, Michael Vecchio, Gary Allenby, Robert Walker, Katrina Townsend, KW Entertainment, brettor, David Andre Olsen, Phil D, Cheryl Bradley, Maurice Garcia, KEVIN B, roBurky, Samuel Mooney, Jere Kolehmainen, B.J. Baye, Roman Paliy, Michael Baladad, Saynt Michael, Truth B Told

#Chernobyl #EndCredits
Chernobyl Episode 5 'Vichnaya Pamyat' Intertitle Epilogue REACTION!! Video Statistics
Chernobyl Episode 5 'Vichnaya Pamyat' Intertitle Epilogue REACTION!! Reviews
DasTemplar 96
17 August 2019
What's amazing is that the third diver who passed away; Baranov, died of heart illness, no relation to cause by Radiation. Also the guy who held the door open in the first episode is still alive but it cost him his arm.
Robyn Joffe
15 August 2019
Please add this to your Chernobyl playlist?
J SS
11 August 2019
Watching this scene made me realise why this series has received so much praise and all the 10/10 IMDB reviews. A masterpiece. RIP to all those who suffered for us all.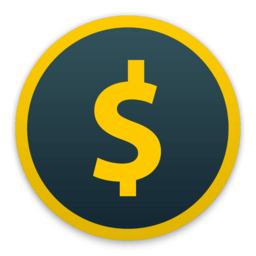 Honeyminer
20 August 2019
Start mining cryptocurrency right now, for free. Honeyminer makes mining and earning money simple for anyone with a computer. Start Earning Now!
Chuck Norris
20 August 2019
Chuck Norris always sees it coming.
HappyNanoq
09 August 2019
Episode three, and this summary... is what floored me the worst. Knew much of it beforehand, as it is a topic we learn a bit about in europe, but there are elements that we just cant fully comprehend and need a visualisation like this series to understand better. Many nations downplay the 'official' numbers, and its just the way politics and 'save-faces' worked at the time. I'm just glad they did so much, so relatively fast, but politics did slow it down somewhat. By the way.... loved your reactions to this.
Duke of Justice
07 August 2019
its KGB Russia Baby = NO RECORDS
12 gotya
06 August 2019
So average of 40-45,000 deaths
Серый
05 August 2019
4:13 In 100 years they will build another sarcophagus and so on until the radiation becomes completely harmless.
Jessamyn West
It is very easy to forgive others their mistakes; it takes more grit to forgive them for having witnessed your own.
British Rifleman 2
05 August 2019
My friends dad was based in west Germany during the cold war and when Chernobyl happened they were loading on to truckes to the various positions and when the word that it was a nuclear acsident they were just about to go to thear positions because it was the cold war and they thought the soviets were going to invite west Germany during the cold war and he was pissed when they were putting there weapons back and he spent 5 years preparing for it
Alessandro zanzottera
04 August 2019
Guys, you should watch the documentary called "The Russian Woodpecker".It's about the strange correlation between the Chernobyl disaster and the Duga, witch is a giant soviet radar. Hope that you watch it.
Chernobyl Episode 5 'Vichnaya Pamyat' Intertitle Epilogue REACTION!! Wiki

Chernobyl () or Chornobyl (Ukrainian: Чорнобиль, romanized: Chornobyl) is a ghost city in the Chernobyl Exclusion Zone, situated in the Ivankiv Raion of northern Kiev Oblast, Ukraine, near Ukraine's border with Belarus. Chernobyl is about 90 kilometres (60 mi) north of Kiev, and 140 kilometres (87 mi) southwest of the Belarusian city of Gomel. Before its evacuation, the city had about 14,000 residents.The city was evacuated on 5 May 1986, 9 days after the nuclear accident at the nearby Chernoby... nikki and steven react, nikki and steven, chernobyl, chernobyl reaction, chernobyl review, chernobyl 2019, chernobyl disaster, chernobyl hbo, chernobyl miniseries reaction, hbo chernobyl, hbo chernobyl reaction, chernobyl nuclear power plant, chernobyl episode 5, chernobyl episode 5 reaction, vichnaya pamyat reaction, vichnaya pamyat, chernobyl vichnaya pamyat, chernobyl vichnaya pamyat rreaction, cherobyl series finale,
Chernobyl Episode 5 'Vichnaya Pamyat' Intertitle Epilogue REACTION!! Images



Chernobyl Episode 5 'Vichnaya Pamyat' Intertitle Epilogue REACTION!! Similar Videos