Here's our reaction to the en-credits of the series finale of Chernobyl.

Podcast Audio Links:
Apple: apple.co/2Di0ThT
Spotify: spoti.fi/2Gek1z5
Google: bit.ly/2uZUpQ6
Breaker: bit.ly/2Ics4Ph
Anchor: bit.ly/2G5XR0U

Patreon: patreon.com/nikkistevenreact

Merch Store: CbCvQB

Vikings Reactions:
Season 1: bit.ly/2VK7U1r
Season 2: bit.ly/2XWrcT2
Season 3: bit.ly/2XDBypT

Chernobyl Reactions:
Episode 1: youtu.be/zOXYkIRZkvU
Episode 2: youtu.be/JqRUFbNUdS0
Episode 3: youtu.be/NCkel0I7Iys
Episode 4: youtu.be/0BpWjqu5BKw

Breaking Bad Reactions:
Season 1: SDBtTx
Season 2: C32aaD
Season 3: sDwxBn
Season 4: XcFTru
Season 5: bit.ly/2WHA2TJ

Game Of Thrones Reactions:
Season 1: VQAGTJ
Season 2: E8juMt
Season 3: eNUubQ
Season 4: TpJBrF
Season 5: WzmNRV
Season 6: Gspwsz
Season 7: TLMQvr
Season 8: bit.ly/2Zfb8wU

The Walking Dead Reactions:
Season 7: nZFX11
Season 8: HTauQW
Season 9: nJgWYa

Cobra Kai Reactions:
Season 1: SThrVF
Season 2: bit.ly/2wgPqev

Stranger Things Reactions:
Season 1: W7sahE
Season 2: HsNmrA

Haunting of Hill Reactions:
Season 1: WisovW

The Punisher Reactions:
Season 1: WSJNSC
Season 2: VNZqSp

Our Social Things:
Twitter: twitter.com/nikkistevereact
Instagram: instagram.com/nikkistevereact

Our Mail Box - P.O. Box #2196 Simi Valley, CA 93062

A Special Thank you to our June Patrons:
Jasmine Lightbourne, Artemus Over Easy, TJ J0 Brand, hurman Carey, AlexMarvel Boy, Neekee IsBae, Kazzy, Maureen Conroy, Katie A Hodgins, Jake Gering, Ellyse Scott (Aunt Acid), Deanna Sinoski, Robert Collins, Marc, Michael Skyum Andersen, Waleed Rawasia, Frederic Faddoul, Jason Lewis, Stian Ytreland, Lucylastic, w0rb-, Gerardo Manuel Canepa Martinez, Rudolph Koch, Matthew Urella, xAceFuryx, Jimmy H, Jeff Mills, karth, BoundTo, Chris Jolicoeur, Patrick Smith, Kay Kay, Jesse Mathe, Prabhu Venkataraman, Thiirsty, Quoc Nguyen, Jenn Kenning, Letsa Watch Dem React, Dan Disimone, Arthur, Daniel Grund, Kristiyan Georgiev, Tara Pavel, Rekha Robinson, aaron j, Wai Ling Chiu, Wes Hatton, Jackie Ayy, Peadar O'Ruadhan, K Murray, Brandon L Bevilacqua, Gwen Adkins, Miranda Rojas, Welsh History Podcast, Jessica Hernandez, Cheryl, Hannah Villanueva, Blake Martin, Laura, Michael Vecchio, Gary Allenby, Robert Walker, Katrina Townsend, KW Entertainment, brettor, David Andre Olsen, Phil D, Cheryl Bradley, Maurice Garcia, KEVIN B, roBurky, Samuel Mooney, Jere Kolehmainen, B.J. Baye, Roman Paliy, Michael Baladad, Saynt Michael, Truth B Told

#Chernobyl #EndCredits
Chernobyl Episode 5 'Vichnaya Pamyat' Intertitle Epilogue REACTION!! Video Statistics
Chernobyl Episode 5 'Vichnaya Pamyat' Intertitle Epilogue REACTION!! Reviews
Chayyiel
28 November 2019
Worth noting here that the children educated in Pripyat continue to maintain the plant, since it can't be just abandoned. The people in Pripyat were born and raised to be nuclear engineers. Their misunderstanding of the situation came from the misinformation, not a lack of knowledge of radiation. A man, in his 30s now, works as an engineer there, and explained how when it happened, his mother forbade them from leaving their apartment, and she kept all the windows and doors sealed, because she had a feeling, she just knew something was wrong about that 'fire'.
João Zettel
27 November 2019
the song in the background says "vichnaya pamyat", meaning "memory eternal", that is, i've been told, a common thing to say at a russian funeral... very powerfull, i think...
Rob Ashley
21 November 2019
Payoneer
10 December 2019
Exclusive Promo! Payoneer is an online payment platform that lets you transfer money from any corner of the world! Sign Up an Earn $25 for free by joining Payoneer click here!
Torkilsd
17 November 2019
In Europe we still learn about the accident. But still not enough. It has to be shown that every great technology is bound for failure if the men handling it are corrupted. I think nuclear energy is safe. But only as long as the highest safety standarts are kept 110% of the time. I think we have a great case study on our hands on what happens otherwise. I also recommend the NEA's report on chernobyl. They updated in 2002, and they laid a focus on the effects of the accident.
DJ FALL
15 November 2019
4:20 there supposed to start using cranes that are radiation proof to disassemble the sarcophagus and clean all the parts up, before they are buried in a waste storage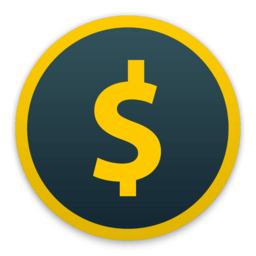 Honeyminer
10 December 2019
Start mining cryptocurrency right now, for free. Honeyminer makes mining and earning money simple for anyone with a computer. Start Earning Now!
COREY A ROWE
07 December 2019
This is why God will destroyed mankind and the world not by water but by fire because of ours EVIL sin's for ways and lies I know it's sad but it's true GOD FORGAVE US FOR WHAT WE BECOME 😢😢😢😢😢😢😢😢😢😢😢😢😢😭😭😭😭😭😭😭😭😭😭😭😭😭😭😭😭
Aaron H
02 November 2019
There were how many people on that bridge alone that all died? Jesus man the Soviets back then were worse than the Iraqi defense minister during the Iraq War. American tanks in the background. THERE ARE NO TANKS HERE! It just makes them look so much worse in the end. Why hide the truth after it's already been revealed? You fucked up, man up and own up. Freakin morons. Everyone in that government during that time period should be in prison for genocide
Byron Pulsifer
02 November 2019
Beauty is all around us amidst strife and turmoil to be seen by those who look not to those who wish.
Redfield2009
31 October 2019
Why lie? It's Russia, it's what they do!
Lily Dogkid
28 October 2019
LV-Gamer 25
17 October 2019
Chernobyl and defeat in Afghanistan were basically the last nails in the coffin for USSR.
Chuck Norris
10 December 2019
Christians are afraid of Satan, Satan is afraid of Chuck Norris
Captain Jack Sparrow
15 October 2019
Liar, liar, nuclear reactor's on fire.
Chernobyl Episode 5 'Vichnaya Pamyat' Intertitle Epilogue REACTION!! Wiki

Chernobyl ( cher-NOE-bEL, UK: chur-NOB-əl) or Chornobyl (Ukrainian: Чорнобиль, romanized: Chornobyl') is a ghost city in the Chernobyl Exclusion Zone, situated in the Ivankiv Raion of northern Kiev Oblast, Ukraine. Chernobyl is about 90 kilometres (60 mi) north of Kiev, and 160 kilometres (100 mi) southwest of the Belarusian city of Gomel. Before its evacuation, the city had about 14,000 residents.The city was evacuated on 5 May 1986, 9 days after the nuclear accident at the nearby Chernobyl N...
Chernobyl Episode 5 'Vichnaya Pamyat' Intertitle Epilogue REACTION!! Images



Chernobyl Episode 5 'Vichnaya Pamyat' Intertitle Epilogue REACTION!! Like Videos