Interview with best selling author Amy Landino about how to start a successful vlog channel and make money vlogging! **** Learn how quickly grow your audience and income on this FREE YouTube masterclass here: LearnVideo.live

Watch other interviews in our Social Media Tips an Strategy series here: bit.ly/SocialInfluenceTips

Check out Amy's Book "Vlog Like a Boss: How to Kill It Online with Video Blogging" here: amzn.to/31RMu5V

Connect with Amy Landino (Amy Schmittauer) on Social Media here:
youtube.com/user/savvysexysocial
twitter.com/schmittastic
instagram.com/schmittastic/

Benji Travis on Social Media:
YouTube- youtube.com/user/benjimantv
Instagram- instagram.com/benjimanfood
Facebook- facebook.com/benjimantv
Twitter- twitter.com/benjimantv
Snapchat- snapchat.com/add/benjimantv

Music by Hurley Mower:
soundcloud.com/hurleymower

Addition Music by ILLECT Recordings:
soundcloud.com/illect

Video Influencers – Helping You Increase Your Influence, Income, and Impact With Online Video
videoinfluencers.net/
facebook.com/videoinfluencers
twitter.com/videoinfluencer
instagram.com/videoinfluencers/

Download the free checklist with "19 Tips for Getting More Views and Subscribers on YouTube" at videoinfluencers.net/19tips

VIDEO GEAR, LIGHTING AND LINKS (AND OTHER STUFF)

**** SHOW NOTES, LINK, AND VIDEO GEAR ****

Video Gear Used For This Video:

** Camera 1 - Sony a7R II Full-Frame Mirrorless Interchangeable Lens Camera, Body Only (Black) amzn.to/31YXvCB

** Lens - Sony 16-35mm Vario-Tessar T FE F4 ZA OSS E-Mount Lens
amzn.to/2HgVppu

** Lighting - Ikan Onyx 120 Bi-Color Aluminum On Camera LED Light, Black (OYB120)
amzn.to/2zbTHRV

** Mic - Zoom h4n
amzn.to/2NtrCOe

** Sennheiser - Microphone Kit System
amzn.to/2NtsCBY

DISCLAIMER: This video and description contains affiliate links, which means that if you click on one of the product links, I'll receive a small commission.

About This Video:
In this video, Benji Travis from Video Influencers interviews Amy Landino about how to start a successful vlog channel. If you are wondering how to make a successful vlog channel or how to start a successful vlog on youtube, check out this video. Formerly Amy schmittauer, Amy Landino now helps people vlog like a boss and learn How to Make Money Vlogging on YouTube. If you want to learn how to grow a vlog channel, check out this video! Amy started amy tv (formerly savvy sexy social) sharing tips about how to start vlogging and vlogging tips for beginners. Check out this video for tips from schmittastic.
#videoinfluencers
How to Start a Successful Vlog Channel — Amy Landino Interview Video Statistics
How to Start a Successful Vlog Channel — Amy Landino Interview Reviews
Usaha Muda
04 May 2019
The Venture Fam
28 April 2019
Thanks for interviewing Amy, very helpful!
Gerald Fiore
12 March 2019
Im 52yrs of age, I dont see any successful Vloggers in my age range, Im supposed to have more experiences to talk about cause of my age but I dont, but I just wonder about the age thing and fear I would get enough subs to make any money.
Payoneer
21 October 2019
Exclusive Promo! Payoneer is an online payment platform that lets you transfer money from any corner of the world! Sign Up an Earn $25 for free by joining Payoneer click here!
EcoCentric Homestead
07 December 2018
IMO YouTube should be replacing TV. The big news channels can still make the money they do now and anyone talented enough, can put good content for those interested.
Sula Mabuza
29 October 2018
Well I have just started vlogging 2 weeks ago, and I am aiming to be the most successful African vlogger on my SMABUZA vlog channel, wish me luck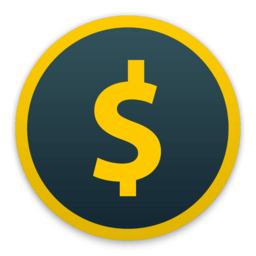 Honeyminer
21 October 2019
Start mining cryptocurrency right now, for free. Honeyminer makes mining and earning money simple for anyone with a computer. Start Earning Now!
Marle
16 October 2018
I just stumbled upon these videos. She's really down to earth I feel like I'm talking to my best friend.
Gregory Campbell
15 October 2018
Thumbs down, I blocked her channel for a reason. If people like her, that's cool and their right, but I just don't like her personally. For those who will comment "Why did you click on the video then?" I didn't, I have the Auto-Play setting turned on and this video happened to pop up somehow.
Tomas Eliot
15 October 2018
Do not expect the world to look bright, if you habitually wear gray-brown glasses.
Ben maguire
10 August 2018
Not complaining ( because this was gr8 .. nice surprise ) but it's u-tube knowing what I like I am not searching for any Amy clips
Ms. Green
29 July 2018
Leonard Corraya
26 July 2018
Powerful suggestion.thnak's a lot
Chuck Norris
21 October 2019
Slash, of Guns & Roses fame, got his name when the toenails from a barefoot Chuck Norris roundhouse kick slashed the top of Slash's skull & hair off. That's why Slash now covers his deformity with a tophat.
Jacquelin Castillo
23 July 2018
I love Amy's Channel! Her brand of humor is my spirit animal 🧚🏼‍♂️🐰🐷🐶 I've been making videos about a year& a half and have a Lil over 1000 subbies it's just really hard to get down to a certain niche because I have so many interests 🤔🤔 my videos are all across the board right now tech, organization, reviews and mommy content 😅 I just love all those things lol 😝
How to Start a Successful Vlog Channel — Amy Landino Interview Wiki

How may refer to: How (greeting), a greeting in some representations of Native American/First Nations speech How, an interrogative word in English grammar How?, one of the Five Ws in journalism.
How to Start a Successful Vlog Channel — Amy Landino Interview Images



How to Start a Successful Vlog Channel — Amy Landino Interview Like Videos