DOWNLOAD HERE: traxsource.com/title/1102569/harvest-for-the-world

EXCL. PROMO OUT NOW @ TRAXSOURCE on MOREHOUSE RECORDS
AND ALL STORES & STREAMS WORLDWIDE MARCH 18th, 2019

EARLY GLOBAL SUPPORT from DJ Spen, Richard Earnshaw, David Harness, DJ Roog, Low Steppa, DJ Memé, Groove Assassin, Mr V, Michele Chiavarini, Mark Di Meo, Eric Kupper, Tedd Patterson & many others....

"Harvest For The World" was originally released in 1976 as a single by The Isley Brothers on their T-Neck imprint. The iconic song was the title track from the Harvest For The World LP and was one of their socially conscious singles. Written by the Isley's as a group effort, the song is an open-hearted call for equality across the planet. Guitarist and principle lyricist, Ernie Isley said "Harvest For The World" refers to a peaceful gathering where every human being is invited, and where no-one will be hindered in any way from participating."

A personal favorite of Groove Junkies' Evan Landes, "Harvest's" message still resonates loudly today. It serves as a perfect vehicle for Groove Junkies, Will 'Reelsoul' Rodriquez & songstress Nichelle Monroe's highly anticipated follow up single to their #1 2018 MoHo hit "My Truth" (and subsequent Afro-soul mashup "Feel My Truth" w/ legends Manoo & DJ Spen on Quantize). The trio's gorgeous treatment stays true to the original in form, but with resolute focus on today's modern dance floors. Impeccably produced by two 'House cats' at the top of their game and sung by one of the emerging vocalists of our time, the Groove N' Soul Vox features crisp 4 on the floor drums provided by the legendary DJ Spen, 'live' bass, acoustic & lead guitar from LA's finest Tim Bailey and Victor San Pedro and last but not least - those sweet Reelsoul keys. This, coupled with Groove Junkies deft arrangement and Nichelle's effortless interpretation of the Isley's poignant lyric and melody, will mos' definitely induce goosebumps upon first listen. Her call & response ad-libs with the chorus on the vamp are destined to produce a multitude of 'hands in the air' moments!

Now more than ever we live in a world of the 'haves' and the 'have-nots.' That's kind of what this song is talking about, asking a rhetorical question, 'When will there be a harvest for the world?' When will there be a time where people have an equal share and equity in their lives? We suggest that the time is now! ENJOY!!

CREDITS:
Written by Christopher Howard, Howard Jasper, Ernest Isley, Marvin Isley, O Kelley Jr Isley, Ronald Isley, Rudolph Bernard Isley
Published by EMI April Music Inc., Bovina Music
Produced by Evan Landes & Will 'Reelsoul' Rodriquez for Groove N' Soul Productions
All Vocals by Nichelle Monroe
Keys by Will 'Reelsoul' Rodriquez
Bass by Tim Bailey
Guitar by Victor San Pedro
Drum programming by DJ Spen
Additional Drum programming by Evan Landes
Arranged by Evan Landes
Mixed by Evan Landes
Mastered by Mark Di Meo

LINKS:

GROOVE JUNKIES / MOREHOUSE RECORDS

Soundcloud (mixes, select original productions, remixes)
soundcloud.com/evan-landes-productions

Traxsource (original productions)
traxsource.com/label/21/morehouse

Spotify
tinyurl.com/GJ-Spotify

Facebook
facebook.com/evan.landes | facebook.com/GrooveJunkiesofficial

Instagram
instagram.com/groovejunkies/

Twitter
twitter.com/mohorecords

REELSOUL

Facebook
facebook.com/william.rodriquez.75
facebook.com/Reelsoul/

Instagram
instagram.com/willreelsoul/

NICHELLE MONROE

Facebook
facebook.com/nininow

Website
nichellemonroe.com/

FOR ALL LICENSING & BOOKING INQUIRIES PLEASE CONTACT:
Maria Landes - [email protected]
Groove Junkies & Reelsoul ft. Nichelle Monroe "Harvest For The World" (snippet mix) Video Statistics
Groove Junkies & Reelsoul ft. Nichelle Monroe "Harvest For The World" (snippet mix) Reviews
Payoneer
14 October 2019
Exclusive Promo! Payoneer is an online payment platform that lets you transfer money from any corner of the world! Sign Up an Earn $25 for free by joining Payoneer click here!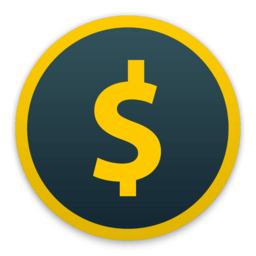 Honeyminer
14 October 2019
Start mining cryptocurrency right now, for free. Honeyminer makes mining and earning money simple for anyone with a computer. Start Earning Now!
Seneca
01 January 1970
If one does not know to which port is sailing, no wind is favorable.
Chuck Norris
14 October 2019
Giraffes are born or created when Chuck Norris uppercuts a Horse!
Groove Junkies & Reelsoul ft. Nichelle Monroe "Harvest For The World" (snippet mix) Wiki

Groove or Grooves may refer to: Grooves (archaeology) Groove (joinery), a slot cut parallel to the grain Groove (engineering), a metalworking technique grooves of a gramophone record Major and minor groove, the spaces between two strands of a DNA double-helix Glacial groove Groove (film), a 2000 US filmGroove (Transformers), a fictional robot superhero character in the Transformers robot superhero franchise The Groove Tube, a 1974 US comedy film.
Groove Junkies & Reelsoul ft. Nichelle Monroe "Harvest For The World" (snippet mix) Images



Groove Junkies & Reelsoul ft. Nichelle Monroe "Harvest For The World" (snippet mix) Like Videos