America's Got Talent | Season 14 | Episode 12 | Quarter Finals Live Results 1

#AGT #AmericasGotTalent #TalentRecap

For more HD videos, news, analysis and recaps of America's Got Talent – please subscribe & follow Talent Recap:

talentrecap.com/

In season 14, NBC's America's Got Talent follows Simon Cowell, Julianne Hough, Gabrielle Union, Howie Mandel, and host Terry Crews in their talent search, showcasing unique performers from across the country. They are joined this week by guest judge legend comedian Jay Leno.

For more HD full episode videos, news and recaps of America's Got Talent – please subscribe & follow

AMERICA'S GOT TALENT ON SOCIAL
Like AGT: facebook.com/agt
Follow AGT: twitter.com/agt
AGT Tumblr: nbcagt.tumblr.com/
AGT Instagram: instagram.com/agt

In season 12, NBC's America's Got Talent follows Simon Cowell, Heidi Klum, Mel B and Howie Mandel in their talent search, showcasing unique performers from across the country.

TALENT RECAP ON SOCIAL:
YouTube: 6pybnw
Like: facebook.com/talentrecap/
Follow: twitter.com/TalentRecap
Google+: jR9eS5
Instagram: instagram.com/talentrecap/

ABOUT AMERICA'S GOT TALENT
Creator and Executive Producer Simon Cowell returns to the judges' panel along with Howie Mandel. Also joining the panel this year are two fresh faces - award-winning actress, author and producer Gabrielle Union and Emmy Award-winning choreographer, actress, singer and dancer Julianne Hough. Terry Crews, who made a big splash as the host of the inaugural series "America's Got Talent: The Champions" earlier this year, joins as host for "America's Got Talent." With the show open to acts of all ages, "America's Got Talent" continues to celebrate the variety format like no other show on television. Year after year, "America's Got Talent" features a colorful array of singers, dancers, comedians, contortionists, impressionists, magicians, ventriloquists and hopeful stars, all vying to win America's hearts and a $1 million prize.

ABOUT TALENT RECAP
Talent Recap is the #1 independent website which is exclusively dedicated to the fans of the most popular talent shows around the world. As passionate fans of these shows, we provide news, analysis and fan engagement on America's Got Talent, Britain's Got Talent, The Voice, The X Factor, American Idol, The Four, The Masked Singer, The World's Best and its contestants.


America's Got Talent 2019
e12UJ8

America's Got Talent News & Recaps
e12UJ8


Talent Recap
nZgzW8
EPIC 'AGT' Stars Sofie Dossi, Brian King Joseph & Bianca Ryan Are Back!! | America's Got Talent 2019 Video Statistics
EPIC 'AGT' Stars Sofie Dossi, Brian King Joseph & Bianca Ryan Are Back!! | America's Got Talent 2019 Reviews
Titan Tj Roblox games King
04 September 2019
Literally all she is doing is saying you no good
Athalia Alicea
25 August 2019
I love sofie dossi so much but i can tell she is running out of an ideas becuase it looks the same from the other performances but its really great still love it its amazing your very talented P.S. no hate im a big fan of her 💖💖💖💖💖💖🎊🎊
Life of Dragonslayer
25 August 2019
Payoneer
14 October 2019
Exclusive Promo! Payoneer is an online payment platform that lets you transfer money from any corner of the world! Sign Up an Earn $25 for free by joining Payoneer click here!
Puregoddessuniversity
22 August 2019
They need to do a variety show in Vegas with a bunch of the top AGT finalists! That would be an amazing show.
Blanca Ambriz
22 August 2019
That was amazing your singing is spectacular and Sofie dossi your contorshine with the hoop and the violin bravo all of you,👏👏👏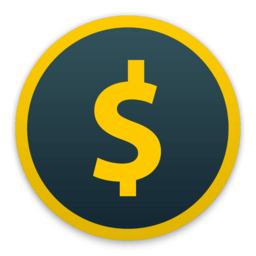 Honeyminer
14 October 2019
Start mining cryptocurrency right now, for free. Honeyminer makes mining and earning money simple for anyone with a computer. Start Earning Now!
Chamaco Rebelde
22 August 2019
Vero Picoaga
21 August 2019
Aristotle
21 August 2019
We are what we repeatedly do. Excellence, then, is not an act but a habit.
Lashay Andrews
21 August 2019
Bianca needs to shut up and stop screaming
Olwyn Parker-farren
17 August 2019
CAN the violinist close his mouth?
Marlene Miller
17 August 2019
Bianca Ryan first AGT winning
Chuck Norris
14 October 2019
Whoever said "only the good die young" was probably in Chuck Norris's kindergarten class.
Nature's Invitation
17 August 2019
EPIC 'AGT' Stars Sofie Dossi, Brian King Joseph & Bianca Ryan Are Back!! | America's Got Talent 2019 Wiki

Epic commonly refers to: Epic poetry, a long narrative poem celebrating heroic deeds and events significant to a culture or nation Epic film, a genre of film with heroic elements Epic Games, a video game development companyEpic or EPIC may also refer to:.
EPIC 'AGT' Stars Sofie Dossi, Brian King Joseph & Bianca Ryan Are Back!! | America's Got Talent 2019 Images
EPIC 'AGT' Stars Sofie Dossi, Brian King Joseph & Bianca Ryan Are Back!! | America's Got Talent 2019 Like Videos