Get ready to learn from Kori Ashton askkori.com all about a #WordPress plugin that writes CSS for you! Stop stressing about learning to write code. This plugin even gives you access to change mobile CSS / spacing.

Get CSS Hero (affiliate link) - csshero.org/?rid=21874
Thanks for using that one :)

Find the full written tutorial online here - askkori.com/reviews/wordpress-plugin-that-writes-css

*********************************************************************
SUBSCRIBE TO FOLLOW KORI - youtube.com/c/koriashton?sub_confirmation=1
*********************************************************************
Hey Y'all - Thanks for watching. Each week I'm creating videos just like this one to help you improve your online marketing. Be sure to subscribe so that you get access to each video. If you have questions about a process, product, or service that I've mentioned in a video, please reach out directly to the authors of that item first. If there's a question about something specific I've shared, comment in the thread and I'll reply within a day or two.

To get my attention more quickly submit a question on askkori.com or Tweet me @KoriAshton

KORI ASHTON IS A CEO, KEYNOTE SPEAKER, YOUTUBER & BUSINESS COACH.

In 2012 Kori Ashton co-founded a digital marketing agency in Texas called WebTegrity. During that time she was listed as one of seven women who ran tech startups in San Antonio to watch. Just four short years later WebTegrity was ranked sixth in San Antonio and she sold the company and experienced another dream of becoming a millionaire. Her entrepreneurial journey is what powers her to give back to others who want to achieve that success. The lessons learned and the resources discovered are all part of her shared strategy and business coaching.

Playlists:
WordPress Wednesday - youtube.com/watch?v=rJVTngC5_mM&list=PLEHHgcyfqqx5cf-h54G_aIgGWaQFJU8Gk

SEO Tips & Resources -
youtube.com/watch?v=AFXUhTBPPms&list=PLEHHgcyfqqx7OjmmT1lmQvcdJWk2Z2zTJ

Beginner WordPress -
youtube.com/watch?v=B7RiQKvuCmg&list=PLEHHgcyfqqx7AjAeYGk6JEfsTewqR4aHI

Gravity Forms -
youtube.com/watch?v=4t45k4PDmZ4&list=PLEHHgcyfqqx5iISOtnphpR5RmSeX3arUn

Kori's Toolbox -
askkori.com/toolbox/

*** Each Month - Join Kori Live ***
askkori.com/early-bird/

Follow Kori Here:
Website: askkori.com
Facebook: facebook.com/koriashton
Twitter: twitter.com/koriashton
NEW: Instagram: instagram.com/kori.ashton
Linkedin: linkedin.com/in/kori-ashton/
A WordPress Plugin that Writes CSS for You 😍😃 Video Statistics
A WordPress Plugin that Writes CSS for You 😍😃 Reviews
Marc McCoy
18 July 2019
Does this help with any theme?
Robert Wein
26 June 2019
What if the output is generated by different plugins, or you'd like to modify an element of the theme - I'm skeptical that it would work to update inside another plugin, but what about the elements of a theme? What I'm trying to figure out is how to change the background of the table in the menu of the Twenty Seventeen theme, but not sure if it'll work. Thank you!
We Capture Team
22 August 2018
Hi Kori, Love your videos. currently looking to redesign my website in wordpress with gravity plugin and using Hero CSS. Let me know if you already gave away 5 free plugins... Also, are you taking any projects for clients to design/redesign websites?
Payoneer
21 October 2019
Exclusive Promo! Payoneer is an online payment platform that lets you transfer money from any corner of the world! Sign Up an Earn $25 for free by joining Payoneer click here!
Joanna De Aguiar
20 August 2018
Hey Kori, thanks for this vid. I have questions: Where all that css is written, on the plugin? can I see all the css written? How is the WP process with that plugin? Thank u again!
Charles Almeida
20 August 2018
I discovered this channel and I'm so happy! I think I'm too late for the give away though!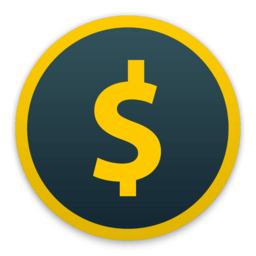 Honeyminer
21 October 2019
Start mining cryptocurrency right now, for free. Honeyminer makes mining and earning money simple for anyone with a computer. Start Earning Now!
Sandra Gonzales
16 August 2018
Another excellent video, Kori! Will this work on MotoPress? Thank you!
Crystal Whiting
16 August 2018
Hey Kori awesome video as always. I have used CSS hero for awhile. I am using Divi for a site right now but there are a few tweaks I want to try with CSS hero. How do you handle the legal pages?
Oprah Winfrey
16 August 2018
With every experience, you alone are painting your own canvas, thought by thought, choice by choice.
Robert Hylton
15 August 2018
Thanks Kori. This is very helpful and great to know it works with divi and the themepunch plugins. Would love to try this out!
Lucas Traikoff
14 August 2018
Great video Kori! Would love to try out and use this plugin... 😉
Annette Kempers
14 August 2018
Hi Kori, again very instructive (and enrolling!). I used CSS Hero some time ago but stopped. The interface was too complicated. It seems to me they have redesigned it completely! What if you change themes? I believe all your codes go away too, is that correct? It looks an amazing plugin anyway.
Chuck Norris
21 October 2019
Rattlesnakes have died from Chuck Norris bites.
Galilee Potgieter
14 August 2018
Hi Kori, I am absolutely loving your video's. I nearly purchased Divi but now I would also like to try CSS Hero...
A WordPress Plugin that Writes CSS for You 😍😃 Wiki

A or a (named , plural As, A's, as, a's or aes) is the first letter and the first vowel of the modern English alphabet and the ISO basic Latin alphabet. It is similar to the Ancient Greek letter alpha, from which it derives. The uppercase version consists of the two slanting sides of a triangle, crossed in the middle by a horizontal bar. The lowercase version can be written in two forms: the double-storey a and single-storey ɑ. The latter is commonly used in handwriting and fonts based on it, e...
A WordPress Plugin that Writes CSS for You 😍😃 Images



A WordPress Plugin that Writes CSS for You 😍😃 Like Videos