Meek Mill - Going Bad feat. Drake (Logic X Session) - blog.imamusicmogul.com/2019/01/making-a-beat-meek-mill-going-bad-feat-drake-iamm-remake/

Meek Mill - Going Bad feat. Drake (IAMM PlayPack) - blog.imamusicmogul.com/2019/01/making-a-beat-meek-mill-going-bad-feat-drake-iamm-remake/

Join and collaborate with other artists at: imamusicmogul.com

------------------------------------------------------------------------------------

In the following video we'll be remaking from scratch Meek Mill - Going Bad feat. Drake. Logic X session, MIDI stems, loops and drum kit included after the break.

------------------------------------------------------------------------------------

SUBSCRIBE FOR MORE VIDEOS: youtube.com/subscription_c...

------------------------------------------------------------------------------------

Thanks for watching! Leave your questions in the comments below and don't forget to share and thumbs up this video if you... enjoyed it :)

------------------------------------------------------------------------------------

SUBSCRIBE: youtube.com/subscription_c...

------------------------------------------------------------------------------------

SOCIAL NETWORKS:
tumblr: imamusicmogul.tumblr.com/
twitter: twitter.com/imamusicmogul
instagram: instagram.com/imamusicmogul/

------------------------------------------------------------------------------------

MY YOUTUBE CHANNELS;
youtube.com/imamusicmogul

------------------------------------------------------------------------------------

**

#meekmill, #drake, #logicpro Young Thug Type Beat 2018, Free Young Thug Type Beat, Free Young Thug Type Beat, Best friend Type Beat, Young Thug Type Beat, Young Thug Type Beat, Hip Hop Beat, Rap Beat, Hip Hop Instrumental, Free Beat Download, Free Instrumental Download, In the studio, Beat Making, Making a beat, FL Studio, Type Beat, Type Beat 2018, Download Hip Hop Instrumentals, Download Rap Beats, Trap Beat, Trap Beat Download, Best Friend Type Beat Type Beat, #instrumental , beats, freebeats, jeffery type beat, young thug type beat, memo type beat, migos type beat, young thug drake, sad trap type beat, trap beats, free trap type beat, type beat 2017
Making a Beat: Meek Mill - Going Bad feat. Drake (IAMM Remake) Video Statistics
Making a Beat: Meek Mill - Going Bad feat. Drake (IAMM Remake) Reviews
Scarred Media
21 August 2019
Who else was singing to them selves
Daisean Hawthorne
10 July 2019
how did you get the violin
Sick Editzzz
23 June 2019
Can you remake a lot by 21 savage
Payoneer
24 August 2019
Exclusive Promo! Payoneer is an online payment platform that lets you transfer money from any corner of the world! Sign Up an Earn $25 for free by joining Payoneer click here!
Ampfu
15 June 2019
The song sounds like the 808 and kick aren't hitting the same time..how do you achieve that sound?
Bossman CuttyMack
07 June 2019
Thanks for making this video!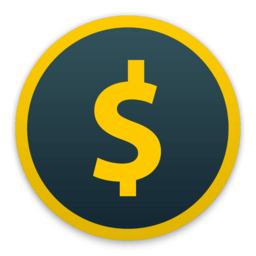 Honeyminer
24 August 2019
Start mining cryptocurrency right now, for free. Honeyminer makes mining and earning money simple for anyone with a computer. Start Earning Now!
Carter L
28 May 2019
Where did you get the Lofi Vinyl sound?
FUNNY DAILY
10 May 2019
Can I have the drum kit pls
Anais Nin
10 May 2019
Age does not protect you from love. But love, to some extent, protects you from age.
Username :x
14 April 2019
808 needed to get tweaked a little
Kboogie2323
10 April 2019
my fav joint on the album too. good shit!!!
Kxngjvrdy
31 March 2019
Could you maybe do Jay Rock's Wow Freestyle ft Kendrick lamar
Chuck Norris
24 August 2019
Chuck Norris is a poet, and damn straight he knows it.
RodrixMaster
20 March 2019
could u give me the download link to that 808??? please!!!!!!!
Making a Beat: Meek Mill - Going Bad feat. Drake (IAMM Remake) Wiki

Making a Beat: Meek Mill - Going Bad feat. Drake (IAMM Remake) video wiki coming soon. meek mill, drake, meek mill remake, meek mill type beat, meek mill going bad, drake going bad, going bad flp, going bad instrumental, drake type beat, going bad remake, meek mill new album, meek mill championships, drake new music, drake new album, making a beat, beatmaking video, in the studio, meek mill drum kit, logic pro x, logic pro x session, flp session, meek mill 808, im a music mogul,
Making a Beat: Meek Mill - Going Bad feat. Drake (IAMM Remake) Images



Making a Beat: Meek Mill - Going Bad feat. Drake (IAMM Remake) Like Videos