Should you go to design school? What you hope to learn in design school might not be what you actually learn in design school. Is going to a traditional private art school still the best way to learn design? This is a live, facilitated discussion about the state of design education.

Chris Do debunks many assumptions about what students expect to learn in school. He also suggests that students may find greater educational value in hiring "legends" in their field to mentor them versus paying tuition at a university.

Soft skills vs hard skills. What will you actually learn in school?

Annotations:
--
0:58 Cost versus value - the benefits of going to design school
3:52 The difference between "Soft Skills" and "Hard Skills"
8:24 When you have that degree on your resume, some people's perception of you may be changed
11:11 Creatives should consider their education in terms of tangible value
12:53 Art is a means of communication. Graphic Design can help express things that are intangible
14:40 Q:What would you pay $100k to get from design school?
15:51 By putting your unique design spin on well-known brands, you raise your value by association
16:20 Is your 90 second demo reel worth $1000 per second?
18:20 Butterfly effect networking versus Value building networks
20:15 Are you gaining good communication skills at design school?
21:40 How to work with legends of the design industry without an art degree
23:05 The New School: How to get a master's education and build valuable relationships at the same time.
27:33 If design schools are able quantify what an education cost, you should quantify what it's worth to you.
27:58 How to reach out to mentors: Be persistent and step outside your comfort zone with more effective means of communication.
30:33 How to change the design school education model via technology

_
Listen to our podcast on iTunes: The Futur
itunes.apple.com/us/podcast/the-futur/id1152604340?mt=2
Android Stitcher
stitcher.com/podcast/aaron/the-futur

HOW TO SUPPORT THE FUTUR:
Purchase a Kit: theskool.co/collections/all or
subscribe to the secret and private Master mind group on Facebook with exclusive videos not released anywhere else.

Use our Amazon Affiliate Link:
astore.amazon.com/chrisdo-20

Buy useful design tools from Creative Market:
creativemarket.com/?u=ChrisDo

Get your business cards printed at Moo:
moo.com/share/qn6x98

_
Connect with us online:
thefuturishere.com
facebook.com/theFuturisHere/
twitter.com/thefuturishere

Need brand strategy help?
Visit Blind LA's WEBSITE: blind.com

Connect with Chris Do:
twitter.com/theChrisDo Twitter
facebook.com/BizOfDesign
instagram.com/thechrisdo

Jose Caballer: twitter.com/joseCaballer
Aaron Szekely: twitter.com/AaronSzekely

The PROCESS
Credits:
Executive Producer– Chris Do
Host– Chris Do
Director– Aaron Szekely
Cameraman– Aaron Szekely
Producer– Aaron Szekely
Editor– Aaron Szekely
Show Open– designed by William VanSkaik, animated by Bara Kwon
Intro Theme Song– Adam Sanborne adamsanborne.com
Annotations– Isaiah Nwukor

===
*By making a purchase through any of our affiliate links, we receive a very small commission at no extra cost to you. This helps us on our mission to provide quality education to you. Thank you.
Do you like Should You Go To Design School: Doing The Math on Education video? Please share your friends!
Should You Go To Design School: Doing The Math on Education Video Statistics
Should You Go To Design School: Doing The Math on Education Comments & Reviews
Jack Orebaugh
You are a true inspiration and I am going to do this right now
Ahmed Mohamed
Ashutosh Gupta
so much lighting, yet video is underexposed after watching the whole video, basically, school is good for people who need structure, but if you're an entrepreneur/go-getter, you can figure it out on your own
Payoneer
Exclusive Promo! Payoneer is an online payment platform that lets you transfer money from any corner of the world! Sign Up an Earn $25 for free by joining Payoneer click here!
Viren Darji
Thefutur always inspiring me... everyday i investe my time to watch thefutur and thefutur academy. ❤
Shahir Usmani
I watched this few months ago but never really called anyone for a job, just kept applying without any success. Yesterday I made the call and it worked without even paying 10K you are talking about. Thanks for the advise Chris 💙
Milton LPT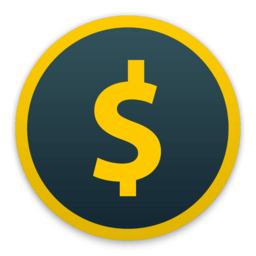 Honeyminer
Start mining cryptocurrency right now, for free. Honeyminer makes mining and earning money simple for anyone with a computer. Start Earning Now!
Sinan Khan
The ending you mentioned it would be good if we had an online teaching system, do you have one because I'd be interested in that
AMR
Is this the first time Matthew is in the future just receiving mentor ship?? :3
MK Designs
i just wanted to say thank you for teaching us like everything completly for free ... i am a freelancer and i dont have money to even buy courses online so .. that's really helpfull and i promise you guys that when i will succeed i will support you as much i can to help other people like you did to me! <3 am from egypt btw and iam a logo designer .
dedik8SKB
literally had to stumble across this in my last semester of college......
Divya Raviraj
I'm from India. I got to a design college. I pay 3.5 lack a semester. But I'm not satisfied with the quality of education. I come here to learn what my teachers fail to teach me in class.
James Atkins
I will be completing my UX/UI Design program through FlatIron School in Seattle. Blink I'm coming for you!
Chuck Norris
No one invented superman, it was just a rip-off of Chuck Norris.
Trevor Soh
Wow - that just hit the nail on so many of my thoughts over the years, as a uni graduate myself once. I'm now 12 years in and even at this point in my journey - I think the idea of paying a mentor for myself is a great idea - thanks for sharing this :)
Filipe A.
David González
Man I just love this episode, I'm gonna share this with everyone I can talk about this with and btw I totally agree with you Chris, I dropped college and started my self-learning journey (which is not really self-learning cuz I get to see you guys and some other heroes), 1 and a half years ago and it's been amazing, I'm working for a marketing company and learning at the same time and I totally recommend this path to anyone in a creative field. Keep it up guys!
Good Deeds
This is awesome 👏 I never saw that people are saying that degree is not so important but sadly whenever we go for an interview they ask your degree first not your creativity. I mate so many people in my life who inspired me but they don't have any degree in designing field. I think creativity is something inbuilt, we can learn from the college's the basic things like how software work and all but after that, you have to think how you are going to apply it and the most important thing what I learned is that we always need to update our tools.
Paula Nobleza
I'd much rather invest in your Designer's Bundle. PS. I hope you give out discounts soon. :)
P. S.
16:50 yes 1000 $ per second sounds absurd, but as u sayed in other videos u should not get payed for time!U should get payd for that what it is at the end and what the company can earn with that ...Idont understand that its like u say in every video something else or im wrong?I mean i write graffiti for 15 years now and i make a unique design in a few hours ,soo when i sell that design to nike they should pay my 15 years of know how and not the 8 hours that i spend in this design bcs a person that never did graffiti lettering spend 8 hours in a graffiti design there comes nothing good out of it .My design should get even more credit bcs u cant learn that in school u just can learn it by yourself ( graffiti lettering ) soooooo idk....
AVIAN
Takeaways: 1:16 Cost vs Value Value = What you're getting out of it. Cost = Expense. 9:05 Chris doesn't care what your degree is. With the way that formal education is going, eventually no one will. 11:12 Gray matter in the brain holds onto facts. White matter is good at connecting things together. Creative people may have more white matter. Although they are able to connect things together, they aren't able to articulate themselves. This is why breakdowns like this are important, so you can demistify amibigious feelings about something and concretely look at it objectively. 15:03 Going to school for a unique portfolio is not a good reason. That's not the result you'll get from a cookie-cutter curriculum. 16:35 Take the time to do the math on the final product of your education. Is what your making THAT good? 18:19 There are levels to these benefits. Are you getting the level of benefit from the school that you think you are? 22:28 Rethink education dogma. There are many ways to skin this cat, make your path interesting, especially when it makes more sense: Call your design idol, pay them instead to learn what you're paying at school to shadow them. Take an entry-level job at the company doing what you want to learn. 25:37 Tried and true. There are plenty of people who hustled to build themselves. Chris has been friends with them and has hired them. 28:40 If it's important to you, grow a spine and be persistent in your pursuit. 30:57 Chris reiterates his point: The future is different. An example of this is Masterclass.com. TLDR; If you really want it, you have all the resources to get it at your disposal, what you need is hustle, not school. Whether you think you can or you can't, you're right. Thank you Chris.
Div Rodricks
Coming across this video has honestly been the best thing that has happened to me in months. I'm so happy to find people who share similar views like I do. I live in India and here not going to college equals wasting your years. I've never liked college, I did enjoy the discussions and learning methods to an extent but it overall put me off because the whole system was marks based. You needed good marks to graduate, to get into college, to get through an entrance, basically you were valued based on your marks and not by your efforts and this whole mark system was really flawed to me. And so I chose not to go to college and do something on my own, that is self learn. Try and build my own skills, find alternate ways to learn. But again living in an indian society, this wasn't easy. I couldn't afford an art college and ever since I felt on and off with my decisions, feeling like I was missing out on mentorship, friendships, whatever you wrote down in that column, exactly that. I felt like a misfit in a country full of graduates. But I stuck to my plans because I knew I wanted people who don't care about a degree and look at my work and decide whether they want to hire me or not. And art is my passion, I didn't get the logic of paying someone 10 lakhs to teach me something that's natural in me. Something I can practice and get better at. This video has really given me that push to look beyond curriculum and education systems, and find my own ways to learn. So thank you so much for putting this material out here for people like me to relate to and know that we're not alone.
Carlos Castaneda
The trick is in what one emphasizes. We either make ourselves miserable, or we make ourselves happy. The amount of work is the same.
Enjoy
$29 off
on your first stay at travels. Claim your $29 Airbnb Credit by
clicking here!
Should You Go To Design School: Doing The Math on Education Wiki

The modal verbs of English are a small class of auxiliary verbs used mostly to express modality (properties such as possibility, obligation, etc.). They can be distinguished from other verbs by their defectiveness (they do not have participle or infinitive forms) and by their neutralization (that they do not take the ending -(e)s in the third-person singular). The principal English modal verbs are can, could, may, might, must, shall, should, will and would. Certain other verbs are sometimes, but...
Should You Go To Design School: Doing The Math on Education Similar Videos