En este vlog de marzo de 2019 les enseñamos nuestra mañana en Animal Kingdom: subimos a Flight of Passage durante las Extra Magic Hours, fuimos a Expedition Everest y otras cosas más.
Y si te preguntas qué comer en Disney World o dónde comer en Animal Kingdom para usar tus créditos de comida del Disney Dining Plan, descubrimos un lugar muy rico para tomar desayuno en este parque de Disney World.

Les recordamos que esto sucedió en pleno Spring Break que es temporada alta.


*¿Quieres asesoría gratuita para viajar a Disney? Ahora somos agentes especializados Disney y certificados por Universal, así que al reservar tus vacaciones por medio de nosotros, recibirás toda nuestra ayuda. Comienza YA a planificar con nosotros tus vacaciones mágicas a Disney World 2019 y Disney World 2020: parejaconorejas.com/formulario/

--- --- ---

¿CÓMO APOYARNOS?
Compra nuestras camisetas ➡️ parejaconorejas.com/tienda
Obtén beneficios siendo un Patreon ➡️ patreon.com/parejaconorejas
O dona en cualquier momento ➡️ paypal.me/ParejaConOrejas

¿QUIERES ENVIARNOS ALGO?
Puedes hacerlo por correo a:
Alejandro Puyol
8546 Palm Parkway
Apt. 163
Orlando, Florida 32836

CONÉCTATE CON NOSOTROS EN TUS REDES FAVORITAS
Instagram ➡️ instagram.com/parejaconorejas
Página de Facebook ➡️ facebook.com/parejaconorejas
Grupo de Facebook➡️ facebook.com/groups/vivedisneyyuniversal


¿BUSCAS DÓNDE HOSPEDARTE EN ORLANDO?
Haz click aquí y recibe USD $25 de descuento en tu primera estadía ➡️ bit.ly/AirBNB-PcO
O si buscas hoteles puedes usar nuestro link para Hoteles ➡️ad.soicos.com/-12yM
O nuestro link para Despegar ➡️ad.soicos.com/-12yN

¿NECESITAS MOVILIZACIÓN?
Usa Uber: bit.ly/Uber-PcO

¿QUIERES COMUNICARTE CON NOSOTROS?
Email ➡️ [email protected]
WhatsApp ➡️ wa.me/17135388874

--- --- ---

# UnidosXDisney ➡️ facebook.com/groups/unidosxdisney

Nota: Este video y/o descripción puede contener enlaces de afiliado. ¡Gracias por tu apoyo!

disney world
disney world 2019
animal kingdom
extra magic hour
flight of passage
disney dining plan
FLIGHT OF PASSAGE EN EXTRA MAGIC HOUR DE ANIMAL KINGDOM - DESAYUNO EN YAK & YETI - DISNEY WORLD 2019 Video Statistics
FLIGHT OF PASSAGE EN EXTRA MAGIC HOUR DE ANIMAL KINGDOM - DESAYUNO EN YAK & YETI - DISNEY WORLD 2019 Reviews
Celebra La Magia
30 June 2019
Que increible que sea de mañana pero siga oscuro ! Admiro que hagan rope drop, yo de mañana soy una zombie.
Orejas Viajeras
30 June 2019
Que hermoso día pasaron! Empezar con Flight of Passage ya es indicio de que será un buen día! jajaja Siempre que vemos ese Stitch gigante nos lo queremos traeeeer! 😍
Viaje Magico
28 June 2019
Chicos que vídeo tan entretenido! Había bastante gente en el parque 😱 Adri tus orejitas 💯
Payoneer
24 October 2019
Exclusive Promo! Payoneer is an online payment platform that lets you transfer money from any corner of the world! Sign Up an Earn $25 for free by joining Payoneer click here!
Tipolinatucci_
28 June 2019
Genial video chicos!!!! Me emociono tu mama Adri ❤
Guido Figueroa
28 June 2019
Chicos una pregunta, el expedition everest marea o solo es velocidad?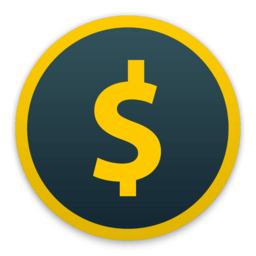 Honeyminer
24 October 2019
Start mining cryptocurrency right now, for free. Honeyminer makes mining and earning money simple for anyone with a computer. Start Earning Now!
Waldys Castillo
27 June 2019
Holaaa parejaconorejas saludos... Creen que ante las multitudes de galaxe Edge sería buena idea para aprovechar las EMH desayunar en los parques ??
The Festive Couple
27 June 2019
¡Súper video chicos! Ya queremos que estén aquí
Buddha
27 June 2019
Remembering a wrong is like carrying a burden on the mind.
Alejandro Sevilla
27 June 2019
vaya que si aunque era extra magic hour había mucha gente, ahora si que uno debe saber adaptar su plan en el momento dependiendo de la gente, saludos amigos
ShinigamiK
27 June 2019
Gracias por los excelentes videos!!! En julio será mi primer visita a orlando y han sido una maravillosa guía a seguir, son los mejores!!! Tengo fp para FOP a las 4 de la tarde, vale la pena usar las extra magic de la mañana para subirse también? O recomiendan ir a las otras atracciones? Gracias por su atención y el empeño que ponen en sus videos
Hubert Chaves
27 June 2019
Qué bien chicos saludes,cada vez Mejores sus videos ,gracias por tantos tips
Chuck Norris
24 October 2019
Chuck Norris can fuck you upside-down.
Alejandra Larrosa
26 June 2019
Hola , qué fecha era ?? Excelente video como siempre !!! 🥰
FLIGHT OF PASSAGE EN EXTRA MAGIC HOUR DE ANIMAL KINGDOM - DESAYUNO EN YAK & YETI - DISNEY WORLD 2019 Wiki

Flight International (or simply Flight) is a weekly magazine focused on aerospace, published in the United Kingdom. Founded in 1909 as "A Journal devoted to the Interests, Practice, and Progress of Aerial Locomotion and Transport", it is the world's oldest continuously published aviation news magazine.Flight International is published by Reed Business Information. Competitors include Jane's Information Group and Aviation Week. Former editors of, and contributors to, Flight include H. F. King, B...
FLIGHT OF PASSAGE EN EXTRA MAGIC HOUR DE ANIMAL KINGDOM - DESAYUNO EN YAK & YETI - DISNEY WORLD 2019 Images
FLIGHT OF PASSAGE EN EXTRA MAGIC HOUR DE ANIMAL KINGDOM - DESAYUNO EN YAK & YETI - DISNEY WORLD 2019 Like Videos