Welcome back!! We're excited to start off SEASON 17 by trying some snacks from an alternate universe. Hershey's Kisses or French Kisses? How about Kool-Aid and Raid's collab, Kool-Raid? Check it out in today's episode, Alternate Universe Snacks Taste Test! GMM #1665
Subscribe to GMM: youtube.com/goodmythicalmorning?sub_confirmation=1

Watch today's GMMORE: youtu.be/NfHiWPdYEvA
Click the bell icon so you'll know when we add a new episode!

Want more GMM? Check out these playlists:
Season 16 - youtube.com/playlist?list=PLJ49NV73ttrvCQhgIj1Ovt3g0PBlO18s2
Will It? - youtube.com/playlist?list=PLJ49NV73ttrucP6jJ1gjSqHmhlmvkdZuf
Taste Tests! - youtube.com/playlist?list=PLJ49NV73ttrsUefw67wH_pnEJ5KwJZ7lN
Fancy Fast Food - youtube.com/playlist?list=PLJ49NV73ttrvsfEo9x6FR7HURKOHQRnHO

Get a copy of our novel, The Lost Causes of Bleak Creek @ bleakcreek.com

Pick up official GMM and Mythical merch at mythical.com
and amazon.com/mythical

Don't miss our weekly podcast, Ear Biscuits: applepodcasts.com/earbiscuits

Join the Mythical Society: mythicalsociety.com

Follow Mythical:
Instagram: instagram.com/mythical
Facebook: facebook.com/mythical
Twitter: twitter.com/mythical
Website: mythical.com

Check Out Our Other Mythical Channels:
Mythical Kitchen: youtube.com/mythicalkitchen
Rhett & Link: youtube.com/rhettandlink
Good Mythical MORE: youtube.com/goodmythicalmore

Want to send us something? mythical.com/contact

Submit your Wheel of Mythicality intro video here: bit.ly/GMMWheelIntroSUBMISSIONS

Intro Animation by Dana Schechter danaschechter.com/
Intro & Outro Music by Mark Byers markaholic.com/
Supplemental Music from Extreme Production Music: extrememusic.com/
Mic: 'The Mouse' by Blue Microphones bluemic.com/mouse/

Get the GMM Set Gear!
* Apple AirPort Extreme: amzn.to/2NnIvvk
* Apple iPad Pro (12.9-inch, Wi-Fi, 64GB) - Space Gray (Latest Model) - MTEL2LL/A: amzn.to/2NnKXlw
* Guardian Industrial Products DH-CP-4 3 Channel Rubber Cable Ramp (Straight): amzn.to/2NdshoR
* Cartoni Focus HD Fluid Head with 3 Tube Ultra-Light Tripod, Mid-Level Spreader and Soft Case - Black: amzn.to/2X4i7X8
* ARRI SkyPanel S60-C LED Softlight (Blue/Silver, Edison): amzn.to/2YgM3km
* Chef-Master 90050 Professional Heat Lamp, Silver: amzn.to/2Xa1Wwr
* Samsung UN40H5003 40-Inch 1080p LED TV (2014 Model): amzn.to/2NdMU4e
* Sony LMDA170 17" Production Video LCD Monitor, 16:9 Native Aspect Ratio, 1080p Resolution: amzn.to/2YlB9tH
* Behringer Xenyx 1002 Premium 10-Input 2-Bus Mixer with XENYX Mic Preamps and British Eqs: amzn.to/2Yeeqzl
* Elgato Game Capture Card HD60 S - Stream and Record in 1080p60, for PlayStation 4, Xbox One & Xbox 360 (Renewed): amzn.to/2NdOBP6
* Pyle Universal Speaker Stand Mount Holder - Heavy Duty Tripod w/ Adjustable Height from 40" to 71" and 35mm Compatible Insert - Easy Mobility Safety PIN and Knob Tension Locking for Stability PSTND2: amzn.to/2JcCpce
* JBL EON612 Portable 12" 2-Way Multipurpose Self-Powered Sound Reinforcement: amzn.to/2Ndluvm
* Bolt 500 XT 3G-SDI/HDMI Wireless TX/RX: amzn.to/2J1OeSk
* Voigtlaender 17,5/0,95 Nokton 17.5 mm-17.5 mm Lens: amzn.to/2JjUCEP
* Blackmagic Design Micro Converter SDI to HDMI (with Power Supply) BMD-CONVCMIC/SH/WPSU: amzn.to/2J6iw6y
* Panasonic H-HSA35100 F2.8 II ASPH 35-100mm Mirrorless Micro Four Thirds Mount POWER Optical I.S. LUMIX G X VARIO Professional Lens: amzn.to/2RAhIul
* PANASONIC LUMIX Professional 12-35mm Camera Lens G X VARIO II, F2.8 ASPH, Dual I.S. 2.0 with Power O.I.S., Mirrorless Micro Four Thirds, H-HSA12035 (2017 Model, Black): amzn.to/2J9WH5S
* Decimator Design DMON-12S | 12 Channel Multi Viewer with HDMI SDI Outputs: amzn.to/2J9Xkwg
* Decimator MD-HX HDMI and SDI Cross Converter with Scaling & Frame Rate Conversion: amzn.to/2Ymj52c
* PANASONIC LUMIX GH4 Body 4K Mirrorless Camera, 16 Megapixels, 3 Inch Touch LCD, DMC-GH4KBODY (USA Black): amzn.to/2WZjlD6
* Blue Microphones Mouse Microphone Kc: amzn.to/2Ybu12I
Do you like Alternate Universe Snacks Taste Test video? Please share your friends!
Alternate Universe Snacks Taste Test Video Statistics
Alternate Universe Snacks Taste Test Comments & Reviews
Dynisha Hackworth
"This is the universe Freddie Mercury is from" 😂😂
Thanos monky
You guys should get a new intro/outro soon.
King Jakey
3:49 I laughed so hard this morning
Payoneer
Exclusive Promo! Payoneer is an online payment platform that lets you transfer money from any corner of the world! Sign Up an Earn $25 for free by joining Payoneer click here!
irmalair1
Dude on the left frkn looks like Aamir Khan when he has a beard
sidehatch69 -
ddsd
I didn't know backs of necks could look good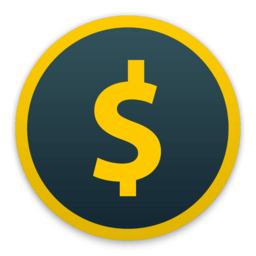 Honeyminer
Start mining cryptocurrency right now, for free. Honeyminer makes mining and earning money simple for anyone with a computer. Start Earning Now!
esraa Mohie
When they talk about things in cob the only thing comes to my mind is Rick and Morty episode when Rick say "the whole planet is on the cob. " 😂😂😂😂😂😂😂
Tola Olubunmi
As i always say, chocolate is chocolate no matter were it comes from 👍🏾😌👍🏾😌👍🏾😌
Felix Juarez
"Wanna touch tongues." ~Link
Better Electrically
Glad to see your back been waiting
Greek_Gamer GG
11:47 well im definitely looking forward to 2021 now😂
Charles Berg
"Just the tips" The story of rhett and link. Coming soon 2020
Chuck Norris
Chuck Norris once ran a marathon because it was on his way.
Andrè Viljoen
Thats why you use towels to gym with. One for you face and one for the gym equipment
Justin Kennedy
Bellz Jungle
now u wanna touch my tip? 😂😂😂😂
Elijah A
Should have glued the peanuts on with caramel or something else sweet to simulate true nut corn
Perry Sy
TRICKSTA
3:00 Actually we the people don't want that.
Yakkin Tyler
Don't drink the koolaid. Jim jones
Aaliyah Michelle
Rachel Carson
If facts are the seeds that later produce knowledge and wisdom, then the emotions and the impressions of the senses are the fertile soil in which the seeds must grow.
Enjoy
$29 off
on your first stay at travels. Claim your $29 Airbnb Credit by
clicking here!
Alternate Universe Snacks Taste Test Similar Videos