What do you call a person who develops a product? Product Manager or Product Owner? Whatever you call it, we have a new GoLearn video featuring two Gojek Product Managers, Renata Clara and Aditya Brahmana who want to share the basic things we need to know to thrive as a Product Manager (or Owner).

Introducing The GAME Framework, a simple 4-step process that can define metrics for any features or products. If we're new to this Product Management role, maybe we can hack our way in doing our job with this framework. Watch the video to know what GAME stands for :wink:

Start your #adventure with Gojek and build awesome things with us! career.go-jek.com/ #lifeatgojek





------------------------------------------------------------------------------------------------------------------------------------------------------------

Follow Life at GOJEK on Social Media!
Instagram: instagram.com/lifeatgojek/
Linkedin: linkedin.com/company/gojek/
Twitter: twitter.com/gojektech
Medium: medium.com/life-at-go-jek

Linkedin:
linkedin.com/in/renata-clara-kumala/ (Renata)
linkedin.com/in/adityabrahmana/ (Aditya)
Do you like Product Management 101: The GAME Framework video? Please share your friends!
Product Management 101: The GAME Framework Video Statistics
Product Management 101: The GAME Framework Comments & Reviews
Ashura Li
Good content. Maybe reduce some of the sfx vfx tho? lol
roy petr
I guess Gojek is now able to make a business short-course?
BARON
Let me summarize what Renata and Aditya explain about Game Framework for Product Manager. - G: oals, which is to define the direction of your impactful product. How? first define input and output. ex: input (could be pain point): problems, limitation, aspiration. case: anxious users don't know the driver while using gojek service. output (outcomes what users get it from input): case, a guarantee of the driver through tracking. *from Input to Output (imagine arrow) = goal. don't forget, the product goal must be aligned with business goal of the company. - A: ction, what the user should do to get the output from your products. - M: etrics, 1. good metrics should be collectable and quantifiable. ex, - Collectable: you want to know collect 'speed'. - quantifiable: so you guys pick the medium or where we can get it. like the 'speed' of motorcycle you find it in the speedometer. 2. Product Performance, this is how you track is it doing well or not for your user. 3. Aspect, knowing the health of your product from combining all a bunch of metrics. ex case: Gojek live tracking - ETA value is accurate and frequently updated - Vehicle icon move smooth and accurate - The route that we show is correct 4. Make sure value of metrics, metrics can be recorded as time goes by = to measure the impact of feature into your product performance - E: valuate, So after doing the whole of process you should take consider to re-iterate to make your works powerfull. samalah kaya kita hidup, jangan lupa ngisep oksigen biar engga mati!:) Btw, thank you to all of 'Life at Gojek' crew, all of you deserve to be a superhero for us!
Payoneer
Exclusive Promo! Payoneer is an online payment platform that lets you transfer money from any corner of the world! Sign Up an Earn $25 for free by joining Payoneer click here!
Ahmad Ginanjar
Fantastic! Thanks for sharing 👍🏻
Jaler Sekar Maji
A. Yarzuki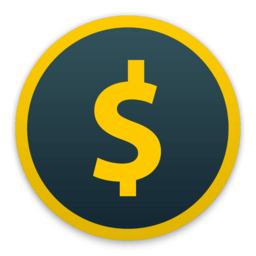 Honeyminer
Start mining cryptocurrency right now, for free. Honeyminer makes mining and earning money simple for anyone with a computer. Start Earning Now!
Muhammad Hisyam Zayd
Lin-yutang
I have done my best: that is about all the philosophy of living one needs.
Enjoy
$29 off
on your first stay at travels. Claim your $29 Airbnb Credit by
clicking here!
Product Management 101: The GAME Framework Similar Videos