Have you ever wondered what it was like to travel on Titanic? Well, soon you'll be able to take a trip on the greatest liner of all time, without risking your life. For over a century, the history of the Titanic has fascinated people all over the planet. Lucky for us, businessman Clive Palmer, one of the richest men in Australia, is a fan himself. In 2012, he announced his project to build a replica of the legendary ship. That was exactly 100 years after the real Titanic went down in the North Atlantic.

Palmer wanted to recreate the whole experience so much that he named his cruise company Blue Star Line. It's a nod to The White Star Line, which owned the original Titanic. This man forked over $500 million to make his dream come true. And 7 years later, the construction's finally coming to an end.

Other videos you might like:
Titanic Survivor Claims an Iceberg Didn't Destroy the Ship youtube.com/watch?v=Hs2LY5NYL0I&
The Mystery of the Disappeared Bodies of the Titanic youtube.com/watch?v=lNedIBrGfzM&
Scientists Have Found The Titanic Will Disappear Soon youtube.com/watch?v=p57BPLgEHiY&

TIMESTAMPS:
What will it look like? 1:41
3 types of cabins 5:26
How many passengers Titanic II will accommodate 🚤
What changed for good 6:25
Big dresses and tuxedos! 😃 7:45
Price of the trip 8:09

#titanic #ships #brightside

Preview photo credit:
The Rms Titanic Of The White Star Line. From The Story Of 25 Eventful Years In Pictures, Published 1935: By Ken Welsh/Design Pics/EAST NEWS, eastnews.ru/pictures/picture/id/26440103/i/116/t/127
A HO image of the Titanic II Exterior in New York Harbour during a Press conference with Australian billionaire Clive Palmer (not in the picture) outlining his plans to build a replica Titanic at the Ritz Hotel in London Britain 02 March 2013: By HO/Photoshot/East News, eastnews.ru/pictures/picture/id/22072262/i/0/t/0
Animation is created by Bright Side.

SUMMARY:
- Designers and historians made sure that the interiors were as close to the original liner as possible.
- Just imagine: A library, a gymnasium, and even Turkish baths were on board this glorious ship over 100 years ago!
- Like its predecessor, it'll feature a squash court and a gym, and be furnished with the newest fitness equipment, at least by the century-old standards.
- Animals enjoyed being well taken care of aboard too, especially 12 pooches who had their own kennel.
- One of the most lavish spaces of theTitanic was the lounge. The walls in there were trimmed with mother of pearl and mahogany wood.
- And let's not forget the extravagant dining room of the first class. It was 92 feet wide and 114 feet long.
- The ship will serve 3 categories of passengers, so there will be 3 types of cabins accordingly. The first-class will enjoy more spacious suites with large canopy beds, tables and even their own fireplaces for decoration.
- The second-class ones will be less luxurious but quite cozy. They'll have bunk beds or sofas embedded right in the walls.
- And the third-class cabins will also be just like a century ago. They were the smallest and the most humble ones, and often had 4 cots in a room; but that was still more than decent for that time.
- Titanic II will accommodate around 2,400 passengers and 900 crew members as well, but the number of rafts and life jackets will be increased significantly.
- The new Titanic will have a stronger, welded hull, rather than a riveted one. Apparently, this part of the boat was damaged when it crashed into the iceberg, allowing water to gush in.
- Titanic II will have an extra deck, raising the total number to 10 rather than 9, as it was in 1912.
- To allow the passengers to experience the bygone era to the max, the crew will give out big dresses and tuxedos. They even thought about having no internet or TV onboard.
- Its maiden voyage is scheduled for 2022. The ship will travel from Dubai to the English city of Southampton, and then to New York, following the route of its legendary ancestor.

Music by Epidemic Sound epidemicsound.com/

Subscribe to Bright Side : rQTJZz
----------------------------------------------------------------------------------------
Our Social Media:
Facebook: facebook.com/brightside/
Instagram: instagram.com/brightgram/
5-Minute Crafts Youtube: 8JVmuC

Stock materials (photos, footages and other):
depositphotos.com
shutterstock.com
eastnews.ru

----------------------------------------------------------------------------------------
For more videos and articles visit:
brightside.me/
Titanic 2 Will Cross the Ocean Soon, You Can Get Aboard Video Statistics
Titanic 2 Will Cross the Ocean Soon, You Can Get Aboard Reviews
O.o
23 October 2019
Good thing we melted our icebergs 💀
EAZYKIEL
23 October 2019
Might as well expect a Titanic 2 movie
Donna Muñoz Books
22 October 2019
When the titanic 2 sinks people will find it and find out that it's next to the first 1 (edit) sorry if it was offensive
Payoneer
23 October 2019
Exclusive Promo! Payoneer is an online payment platform that lets you transfer money from any corner of the world! Sign Up an Earn $25 for free by joining Payoneer click here!
Kiana Urquhart
22 October 2019
I swear if this boat goes down... 🤦‍♀️🤦‍♀️🤦‍♀️
KINGDUCKO
22 October 2019
Bet that the titanic 2 will sink by another iceberg, unless the hull is stronger and no fires occur.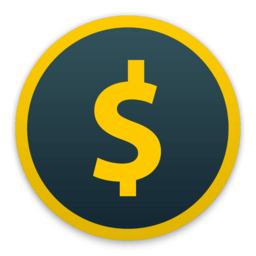 Honeyminer
23 October 2019
Start mining cryptocurrency right now, for free. Honeyminer makes mining and earning money simple for anyone with a computer. Start Earning Now!
Temptation Gaming
22 October 2019
Ok now for the truth. Construction hasn't started and their website hasn't been updated since 2018. Even the ship yard where it is to be build is doubtful Palmer will ever actually go forward with it. Personally I think Cunard should release white star line back to their own company and let them build a new Olympic and Titanic. It's more fitting that way.
Halberdhero999 Dr.muslim
22 October 2019
They're big,making you unlucky enough to sink
J. Willard Marriott
22 October 2019
Good timber does not grow with ease; the stronger the wind, the stronger the trees.
Halberdhero999 Dr.muslim
22 October 2019
2/3 of the people sank and and around 31% of people survived
Rolf Jander
22 October 2019
I would not give Clive Palmer two cents. I hope his boat sinks right on top of the old one.
Kloomza
21 October 2019
This is the Titanic->🚢 This is iceberg. ->◇ Like to save Titanic I
Chuck Norris
23 October 2019
Chuck Norris was recently on Oprah, and while discussing his sexual conquests of Katie Holmes behind Tom Cruise's back, he got overexcited on jumped all over the audience.
NataliaoRI
21 October 2019
Hope the doors are wide enough for jack
Titanic 2 Will Cross the Ocean Soon, You Can Get Aboard Wiki

RMS Titanic was a British passenger liner that sank in the North Atlantic Ocean in 1912 after striking an iceberg during her maiden voyage from Southampton to New York City. Of the estimated 2,224 passengers and crew aboard, more than 1,500 died, making the sinking one of modern history's deadliest peacetime commercial marine disasters. RMS Titanic was the largest ship afloat at the time she entered service and was the second of three Olympic-class ocean liners operated by the White Star Line. S...
Titanic 2 Will Cross the Ocean Soon, You Can Get Aboard Images



Titanic 2 Will Cross the Ocean Soon, You Can Get Aboard Like Videos