Talk title: Why math instruction is unnecessary

John is a teacher of math and a homeschooling parent who offers a radical-sounding proposal: that we cease to require math instruction in middle and high school. He came to this point of view over a number of years, as he attempted (and failed) to convince students that the math they were learning was beautiful, useful, or an imperative component of their future prosperity. When he stopped trying to connect math with students and simple tried to connect with the students themselves, he made a profound discovery - kids are suffering from "math anxiety." If the goal of teaching math is to teach us deductive and inductive reasoning, might games and puzzles be equally effective in developing kids' reasoning skills - and allow them to fulfill their life missions? "We want to reawaken analytical and critical thinking schools that have been anesthetized by the standard curriculum," says John.

John Bennett is a math teacher in the San Francisco Bay Area and a home-schooling father of four. An outspoken advocate of education reform, he has presented lectures and workshops throughout California. He uses logic puzzles and strategy games in the classroom (and at home) to supplement the traditional mathematics curriculum. John has written three volumes of Pentagrid Puzzles, a new puzzle form he created to challenge deductive logic and visual-spatial reasoning.

In the spirit of ideas worth spreading, TED has created a program called TEDx. TEDx is a program of local, self-organized events that bring people together to share a TED-like experience. Our event is called TEDxManhattanBeach, where x = independently organized TED event. At our TEDxManhattanBeach event, TEDTalks video and live speakers will combine to spark deep discussion and connection in a small group. The TED Conference provides general guidance for the TEDx program, but individual TEDx events, including ours, are self-organized.
TEDxManhattanBeach - John Bennett - Why Math Instruction Is Unnecessary Video Statistics
TEDxManhattanBeach - John Bennett - Why Math Instruction Is Unnecessary Reviews
Something somewhere
28 August 2019
This video was posted in 2011, still the truth.
StormCrow Alpha
19 August 2019
I quite agreed with this idea and I am a mathematician and scientist. The university I teach for is in the process of revamping these requirements. Eliminating algebra courses for students in liberal arts and non-STEM majors seems to be the right idea but we should be careful not to simply do this for the sake of those students. We also need to encourage and invite more students in the US to take the STEM pathway so as to clearly define what is required in either direction.
Muneera xx
10 August 2019
the fact that i'm an IT student and i have like 2 or 3 or even more math subjects to study <3 still studying while knowing what i'm studying is pointless..
Payoneer
22 September 2019
Exclusive Promo! Payoneer is an online payment platform that lets you transfer money from any corner of the world! Sign Up an Earn $25 for free by joining Payoneer click here!
The Most Interesting Man On Youtube
18 June 2019
Whoever came up with teaching advanced Math to everybody let him be accursed !
Byronp petisb
08 June 2019
HIGHER MATH IS NOT USEFUL FOR THE EVERYDAY LIFE. MATH IS ESSENTIAL FOR OUR CIVILIZATION TO RISE. MATH IS GOOD FOR TECHNOLOGY, UNDERSTANDING OF THE UNIVERSE AND HOW IT WORKS.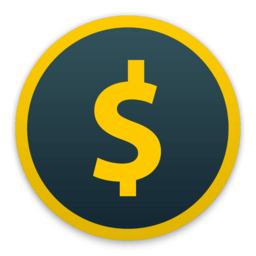 Honeyminer
22 September 2019
Start mining cryptocurrency right now, for free. Honeyminer makes mining and earning money simple for anyone with a computer. Start Earning Now!
Ian Zinsmeister
27 May 2019
Thank you for this. while my class rank was above average and i could passionately remember everything i had learned in history, i would have to spend hours at the end of every year literally RE-LEARNING absolutely everything for algebra from before the Christmas break. seriously though, high school math and chemistry are the reasons that ive given up on almost all other options and decided to be a cop or rancher...
Meh!
27 May 2019
I use a bit of algebra here and there. Mainly when I want to figure out what something cost before a discount. if 60 dollars is 20% off, how much am I actually saving? x-.2x=.8x 60/.8=... nothing serious. I'm probably a rare individual who really does that, and I don't have to do it. I just get curious.
Og Mandino
27 May 2019
I seek constantly to improve my manners and graces, for they are the sugar to which all are attracted.
Baloon
21 May 2019
I disagree, It's not completely about the material that is being taught. I think that math is about learning certain skills and principles and applying them to certain, specific situations. That skill can be used for many more things than simply just calculating numbers.
Pierre Stephens
14 May 2019
I'd much rather kids learn finance than mathematics they most likely aren't going to use in their profession. In high school, if they express in an interest in a potential profession that requires math, the student can opt to take a math course. The country and U.S. workforce would be better off.
UGOTREKT Youtube
02 April 2019
Chuck Norris
22 September 2019
Chuck Norris has a deep and abiding respect for human life... unless it gets in his way.
Muadhnate
24 February 2019
My mother kept asking me questions about her retirement. If I have this much money, how many years can I do x. She had a bunch of old data and needed to derive percentages for today. People asked me, if I drive 80mph how long will it take us to get to Florida. That is the most cliche word problem on the planet, but people actually find that information useful. I used basic algebra to solve these problems. Algebra you learn in middle/high school. The fact is most people can use "higher level" math, if you understand how to apply it.
TEDxManhattanBeach - John Bennett - Why Math Instruction Is Unnecessary Wiki

TEDxManhattanBeach - John Bennett - Why Math Instruction Is Unnecessary video wiki coming soon. pentagrid puzzles, tedx talks, tedx talk, john bennett, tedxmanhattanbeach, ted, ted x, ted talks, ted talk, tedx,
TEDxManhattanBeach - John Bennett - Why Math Instruction Is Unnecessary Images



TEDxManhattanBeach - John Bennett - Why Math Instruction Is Unnecessary Like Videos