What's the big deal with waking up at 5am? I've got my reasons. Tune in to find out why I'm an early riser.
TWEET THE TWEETABLE: ctt.ac/j779c

❤ Subscribe for good vibes! ❤ bit.ly/SubtoAmyTV

research credit: bit.ly/2X9ZYHR

♡ ♡ ♡


TWITTER GRATITUDE
→ twitter.com/schmittastic

I appreciate my Twitter crew so much, I give a shout out to someone in every episode of #AmyTV. For a chance at the next one, just follow me on Twitter and RT my latest episode of the show when it comes out!


♡ ♡ ♡


MORE VIDEOS YOU WOULD LIKE ❤


→ NEW YEAR MORNING ROUTINE IDEAS
youtu.be/AvX8g_CAXZM

→ 5AM WAKE UP ROUTINE IDEAS
youtu.be/C8MWUi5AZVI

→ HOW TO WAKE UP AT 5AM (EVEN IF YOU DON'T FEEL LIKE IT)
youtu.be/hbWypa6cMqM



♡ ♡ ♡

WHAT I'M WEARING ❤

→ All Saints Denim Jacket
bit.ly/2Iyu8AC


♡ ♡ ♡


SHOP AMAZON AND SUPPORT AMYTV!
To help me keep making great videos throughout the year, place your next Amazon order through the AmyTV affiliate link. It's no extra cost to you and a big help for me to show you new ways of going after the life you want!
SHOP → → → amylandino.com/amazon



♡ ♡ ♡


MY BOOK IS AVAILABLE ON AUDIO!
Vlog Like a Boss on Audible: ❤ amylandino.com/audiobook



♡ ♡ ♡


WHERE I GET MY MUSIC:
amylandino.com/music


♡ ♡ ♡


SPEAKING INQUIRIES ❤
Contact: [email protected]


♡ ♡ ♡


THE BOOKSHELF ❤

→ Check out a 30 day Audible trial:
audibletrial.com/savvysexysocial
→ The Bookshelf Shop Page | bit.ly/2nwTxOW
→ PLAYLIST: My Book Reviews | bit.ly/2mv8OiN


♡ ♡ ♡


FIND ME ❤

blog | amylandino.com

podcast | detailspodcast.com

instagram | instagram.com/schmittastic

twitter | twitter.com/schmittastic

linkedin | linkedin.com/in/amytv/


♡ ♡ ♡


MORE ❤

💌 Sign up for my weekly Boss Notes! amylandino.com

📚 My book: Vlog Like a Boss | vloglikeaboss.com

🎼 Where I get my video music | amylandino.com/music

📸 My video gear | amylandino.com/shop

💯 Attend VBU: vlogbossuniversity.com

🎧 Listen to Detail Therapy podcast: detailspodcast.com


♡ ♡ ♡


SNAIL MAIL ❤

Amy Landino
Vlog Boss Studios
175 S Third St. Ste 200
Columbus, Ohio 43215

Business Inquiries Only | [email protected]


♡ ♡ ♡


INFO ❤

Welcome to AmyTV, your space to discover the life you want the way you make it.

My name is Amy Landino (formerly Amy Schmittauer) and I'm the author of Vlog Like a Boss: How to Kill It Online with Video Blogging. I'm also an internationally-recognized public speaker, entrepreneur and video content marketing strategist.

Subscribe to #AmyTV for regular videos: bit.ly/SubtoAmyTV


♡ ♡ ♡


DISCLOSURE ❤

Thank you for trusting me with my honest and reliable opinion on any future purchase you may make. I always disclose affiliate or sponsored information when it is the case. As a friend of AmyTV, you allow me to earn a small commission if you make a purchase through my affiliate/referral links. This doesn't affect you in any way in the checkout process unless I've been able to arrange a discount for you that is special from other customers. Thank you for supporting this channel!
WHY I WAKE UP AT 5AM Video Statistics
WHY I WAKE UP AT 5AM Reviews
Michael Chiche
18 May 2019
Victoria
17 May 2019
Well I'm gonna be waking up at 5:00 am just to go to highschool next year
Jordy wolf
15 May 2019
I wake up at 6 thirty because I hit the snooze button. 😑
Payoneer
21 October 2019
Exclusive Promo! Payoneer is an online payment platform that lets you transfer money from any corner of the world! Sign Up an Earn $25 for free by joining Payoneer click here!
Natalie rose
10 May 2019
Omg that appointment example made so much sense! I need to use that now. I make sure I am always on time for everyone but I never thought about be on time for me
Ana González
07 May 2019
Loved the video! And thanks for the great idea of putting your books on the shelve without showing the spine cover ;)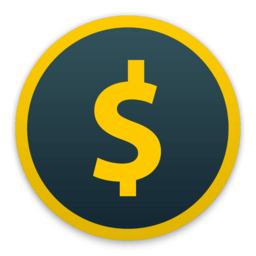 Honeyminer
21 October 2019
Start mining cryptocurrency right now, for free. Honeyminer makes mining and earning money simple for anyone with a computer. Start Earning Now!
Beatriz Aguiar
07 May 2019
omg I'm betsie and I'm so sorry but I can't help it
JJ
06 May 2019
Cause Betsy is on uppers lol
Brendan Francis
06 May 2019
No yesterdays are ever wasted for those who give themselves to today.
Tayyeba Faisal
04 May 2019
Macarena Alejandra Prado Flores
30 April 2019
I wake up at 6 am and I love it! I have time for myself (i live with 9 more roommates so that's something hard to get) and it's just great... I have time to plan my day, do my beauty routine, drink my coffee, meditate and just relax... all that I learnt from you!! Love you so much ❤❤
Fin sut
28 April 2019
Betsy probably doesn't have a secret she just has a specific genetic Chronotype called the lion which 15-20% of the population have she will probably be extremely tired at the evening and goes to bed earlier than everyone else. You can't change you chronotype and the best suited time for you to sleep/wake is determined by it. You can slightly change your circadian rhythms so you are conditioned to wake sleep at certain times.
Chuck Norris
21 October 2019
MUGEN's several depictions of Chuck Norris are actually based on strands of Chuck Norris's beard.
CodexPotter
28 April 2019
I wake up at 7. I leave my house at 8, for work at 8:30. This gives me 1 hour to prep my morning. I break it down to roughly 15 mins getting ready, 15 mins playing with my dog, 15 mins tidying up, and 15 mins making breakfast/packing my lunch. I find 1 hour is enough time for me to take it slow, and not rush, and by not rushing in the morning it sets my whole day up for success. If I have less than an hour, I feel guilty because I didn't give my dog attention, or I have to stop for fast food for lunch, or whatever and I rush around and it makes my whole day feel off.
WHY I WAKE UP AT 5AM Wiki

Why may refer to: Causality, a consequential relationship between two events Reason (argument), a premise in support of an argument, for what reason or purpose Why?, one of the Five Ws used in journalism.
WHY I WAKE UP AT 5AM Images



WHY I WAKE UP AT 5AM Like Videos