SIDEMEN DO THE TOTAL WIPEOUT CHALLENGE
Subscribe to our 2nd Channel: youtube.com/MoreSidemen
Sidemen Clothing: sidemenclothing.com

OUTRO SONG: youtu.be/6mK14qRQbxk

THANKS TO TOTAL WIPEOUT!!
wipeout.nl
youtube.com/wipeoutzoelen
facebook.com/wipeoutnederland

CHECK OUT ALL THE SONGS USED:

Song 1: Kkev Music Production - Omen
youtube.com/watch?v=9gaiPCQhRRQ
facebook.com/kevin.simon.5283166

Song 2: PartyInBackyard - Btch Lasagna 
youtube.com/watch?v=6Dh-RL__uN4
youtube.com/partyinbackyard 
instagram.com/itspib

Song 3: Dread Pitt -  Arena
youtube.com/watch?v=ngyAUv_Liy0
soundcloud.com/dreadpitt
facebook.com/therealdreadpitt
instagram.com/dread_pitt

Song 4: Fareoh - Under Water
youtube.com/watch?v=xzyRoshFFaA
soundcloud.com/fareoh
facebook.com/Fareoh/
instagram.com/fareoh/

Song 5: CloZee - Koto
youtube.com/watch?v=6QvMcQ2Eejo
soundcloud.com/clozee
facebook.com/CloZee/
twitter.com/CloZeeMusic

Song 6: 80Fitz - Irrelevant 
youtube.com/watch?v=oYMkdfo5s0M
twitter.com/80Fitz
instagram.com/80fitz

Song 7: Noisestorm - Crab Champions
youtube.com/watch?v=7XyOZB0jRlA&
facebook.com/Noisestorm
twitter.com/NoisestormMusic
soundcloud.com/noisestorm
youtube.com/EoinOBroinMusic

Song 8: Mitchell Broom - Redemption
youtube.com/watch?v=mPRtu9xgl8A
twitter.com/MitchellRBroom
soundcloud.com/mitchell-broom-453276890
facebook.com/MitchellBroomComposer/

Song 9: Toby Fox - Megalovania
youtube.com/watch?v=ZcoqR9Bwx1Y

Song 10: Marc Madness - Mean
youtube.com/watch?v=0oYn4wyJwD8
soundcloud.com/marcmadness
facebook.com/MarcMadnessProduction

Song 11: Rameses B - Visionary
youtube.com/watch?v=ykI7glq9LRE
listn.to/RamesesB
soundcloud.com/RamesesB
youtube.com/RamesesB
twitter.com/RamesesB

Song 12: Loop Genius - Do it again
soundcloud.com/theloopgenius/loopg-do-it-again-youtube-beat

Song 13: Gidexen - Ronin
youtube.com/watch?v=-JnIo3wDQ5Y
soundcloud.com/gidexen
twitter.com/gidexen
instagram.com/gidexen/

Song 14: A Himitsu - Lost Within
youtube.com/watch?v=6WQjgHuUDWU
soundcloud.com/a-himitsu
facebook.com/ahimitsu
twitter.com/ahimitsu1
instagram.com/a_himitsu

Song 15: Noisestorm - Crab Rave
youtube.com/watch?v=LDU_Txk06tM
facebook.com/Noisestorm
twitter.com/NoisestormMusic
soundcloud.com/noisestorm
youtube.com/EoinOBroinMusic

Song 16: EWN & Whogaux - Start That Fire
youtube.com/watch?v=ACFvhTR__OI
soundcloud.com/ewnmusic
facebook.com/ewnmusic/

Song 17: Kelypso - Home
youtube.com/watch?v=Zobwb6lW2J8
soundcloud.com/kelypso
facebook.com/kelypsomusic
youtube.com/user/kelypsomusic

Song 18: Toby Green - Lift Me Up
youtube.com/watch?v=zNfe6oijIkA
facebook.com/tobygreenmusic
soundcloud.com/tobygreen
twitter.com/tobygreendj
instagram.com/tobygreendj

Song 19: Pegboard Nerds - Frain Breeze
youtube.com/watch?v=5BQz5uUMTqs
facebook.com/PegboardNerds
twitter.com/PegboardNerds
soundcloud.com/pegboardnerds
youtube.com/PegboardNerds

Song 20: AeroChord - Surface
youtube.com/watch?v=3FPwcaflCS8
soundcloud.com/aerochordmusic
facebook.com/aerochord
twitter.com/aerochord

Song 21: AutoLaser -  Witching Hour
youtube.com/watch?v=ZSF0FF4yU1A
soundcloud.com/autolaser
facebook.com/Autolaser
twitter.com/theAutolaser
youtube.com/AutoLaserOfficial

Song 22: Clarx - H.A.Y
youtube.com/watch?v=mj9KRKSvdbk
soundcloud.com/clarxpl
facebook.com/clarxpl
twitter.com/clarxpl

Song 23: Unknown Brain - Superhero (feat. Chris Linton)
youtube.com/watch?v=LHvYrn3FAgI
soundcloud.com/UnknownBrain
facebook.com/UnknownBrain

Song 24: Mattia Cupelli - Emotional Sad Piano Music
youtube.com/watch?v=_JYHk_D5A44

Song 25: Egzod & Imagin8 - Focus
youtube.com/watch?v=S4Fd2gVLLXY
soundcloud.com/egzodc
twitter.com/egzodmusic
instagram.com/egzodmusic/
soundcloud.com/imagin8forever
twitter.com/imagin8forever

Song 26: Pegboard Nerds & Tristam - Razor Sharp
youtube.com/watch?v=QMokMQ8Bu7Y
‪facebook.com/PegboardNerds‬
twitter.com/PegboardNerds
facebook.com/TheOfficialTristam
twitter.com/TristamOfficial
SIDEMEN TOTAL WIPEOUT CHALLENGE Video Statistics
SIDEMEN TOTAL WIPEOUT CHALLENGE Reviews
Jack St. Myer
21 August 2019
Aspect Ace
21 August 2019
I love vikk soo much no homo
Dan __
21 August 2019
somebody plese make this a meme 10:48
Payoneer
21 August 2019
Exclusive Promo! Payoneer is an online payment platform that lets you transfer money from any corner of the world! Sign Up an Earn $25 for free by joining Payoneer click here!
Ghostviperzz
21 August 2019
Who else died when Ethan flipped like that
Hix_gaming H
21 August 2019
did anyone notice the fart at 8:33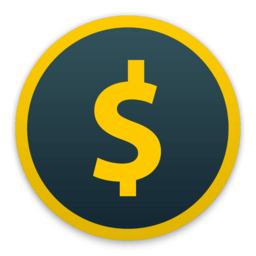 Honeyminer
21 August 2019
Start mining cryptocurrency right now, for free. Honeyminer makes mining and earning money simple for anyone with a computer. Start Earning Now!
Declan Hayes
21 August 2019
Shaquille Watkin
21 August 2019
This is recorded in the netherlands
Lao Tzu
21 August 2019
To love someone deeply gives you strength. Being loved by someone deeply gives you courage.
Jake Thompson
21 August 2019
please someone tell me the song at 9:08
Mees Wolsing
21 August 2019
Is this in the Netherlands?
Chuck Norris
21 August 2019
Chuck Norris once ripped the eyeballs out of Great Horned Owl and wore them around as night vision goggles.
SIDEMEN TOTAL WIPEOUT CHALLENGE Wiki

SIDEMEN TOTAL WIPEOUT CHALLENGE video wiki coming soon. sidemen, total wipeout, wipeout, challenge, w2s, ksi,
SIDEMEN TOTAL WIPEOUT CHALLENGE Images



SIDEMEN TOTAL WIPEOUT CHALLENGE Similar Videos