GET MERCH: shirts.thelongestway.com

In 2008, I walked through China - 1 year, 4500km. I let my hair and my beard grow. This is the resulting video. UPDATE: ▶ I have decided to continue my walk home from China to Germany. I'm currently in Georgia, or about halfway through.I post daily videos on this channel, and I blog about it here: thelongestway.com

ABOUT THIS VIDEO:
▶ I didn't finish my original goal of walking to Germany in 2008. Instead, I walked for a year and roughly 4500km, passed the Gobi desert, and then decided to stop walking.
▶ All of the distance from Beijing to Ürümqi was completed solely on foot, straight good old walking. There are instances where you can see me in the video sitting on a plane or riding a boat, but those are during breaks I had to take from walking, either to sort out bureaucracy issues or to take care of some personal things.
▶ I had been planning this trip for over a year before I even started, and getting as far as I got was an experience for which I am very grateful.
▶ Obtaining the necessary visa for a trip like this was not very easy, hence I had to go back to Beijing a few times to resolve some issues.
▶ This is not a strict "1 pic a day" video, because I wanted to make it a bit more alive by adding some additional movement. Sometimes during the film you would follow me turn around, or something would happen in the background. I tried to capture these moments to make the video more interesting.
▶ If you liked the music I used in this video, get it here: The Kingpins - "L'Aventurier" bit.ly/RXOMaz Zhu Fengbo - "Olive Tree" bit.ly/UDsHT7
▶ The core of this project is in actually my blog where I have posted my extensive travel diary, starting from day 1 (Nov 9th 2007) and describing every single day until the end one year later.


If you have any ADDITIONAL QUESTIONS, please refer to:
▶▶▶ crehage.com/contact

or get the GOOGLE EARTH FILE here (1KB):
▶ thelongredline.com/TLW.kmz


AWARDS:
▶ 2009 Boulder Adventure Film Festival
▶ 2010 Berlin Webcuts
▶ 2010 Banff Mountain Film Festival
▶ 2011 Vancouver International Mountain Film Festival
▶ 2011 5th International Mountain Film Festival Domžale
▶ 2011 Squamish Mountain Festival
▶ 2011 Mezinárodný Festival Horských Filmov, Poprad
▶ 2011 Vertical Film Festival, Moscow
▶ 2009 TIME.COM #8 viral video


INSPIRATION:
▶ madandcrazychild (she takes a photo every day)
▶ NK5000 (Noah takes a photo of himself every day for 6 years)
▶ mattharding2718 (Where the Hell is Matt? 2008)


CONNECT WITH ME:
▶OFFICIAL SITE: crehage.com
▶FACEBOOK: facebook.com/crehage
▶TWITTER: twitter.com/crehage
▶WEIBO: weibo.com/leikexiaoliumang


▶▶▶SUBSCRIBE to Christoph Rehage: bit.ly/1BcQ6Ol

REISEERZÄHLUNG "THE LONGEST WAY" (PIPER/MALIK) ERHÄLTLICH:
▶Amazon: amzn.to/177iCpG
▶Hugendubel: bit.ly/1rJj5rc
▶Thalia: bit.ly/14hoJXr

BILDBAND "CHINA ZU FUSS" (NATIONAL GEOGRAPHIC) ERHÄLTLICH:
▶Amazon: amzn.to/1xAd7ve
▶Hugendubel: bit.ly/1zZqcP4
▶Thalia: bit.ly/1BqvYWR
The Longest Way 1.0 - walk through China and grow a beard! - a photo every day timelapse Video Statistics
The Longest Way 1.0 - walk through China and grow a beard! - a photo every day timelapse Reviews
Avi Dotcom
19 November 2019
This and Minecraft both are from 2009 and now are suddenly in everyone's recommendations 10 years later
Matilda Woodford
18 November 2019
Gediminas Rimkus
18 November 2019
No one: Literally no one: Space: Aliens God: Me: (| |) (*-*) / \ Boi if u don't-
Payoneer
19 November 2019
Exclusive Promo! Payoneer is an online payment platform that lets you transfer money from any corner of the world! Sign Up an Earn $25 for free by joining Payoneer click here!
Tuân Nhan
18 November 2019
SV Raju
18 November 2019
Your look like exodus movie hero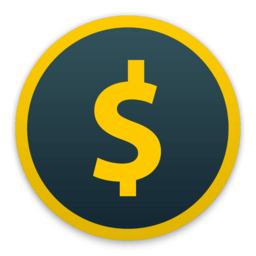 Honeyminer
19 November 2019
Start mining cryptocurrency right now, for free. Honeyminer makes mining and earning money simple for anyone with a computer. Start Earning Now!
LegendDomino
18 November 2019
Kevin Winata
18 November 2019
YouTube Recommendations: 2009 - The longest way? Nah.. 2010 - Nope 2011 - Nope 2012 - I don't know.. Should we put it? 2013 - IDK 2014 - Well, yes but no 2015 - Nope 2016 - This longest way has no chance to our recommendations 2017 - This video have much likes than we're expecting, nah.. 2018 - OmG tHiS tHiNg MaKeS uS dIzZy.. 2019 - Lets... Just put it on recommendations..
Lao Tzu
18 November 2019
When I let go of what I am, I become what I might be.
EnesG G
17 November 2019
Oshri Da Pro
17 November 2019
if it was me... i was hatching lot of 10k eggs in pokemon go
J Son
17 November 2019
Congrats man great production 👏 loved this journey 🙌
Chuck Norris
19 November 2019
Chuck Norris died from a fight. Oh wait, its opposite day.
Only One
17 November 2019
My mom: go to buy alot of brad Me:NO MOM I PLAY CALL OF DUTY
The Longest Way 1.0 - walk through China and grow a beard! - a photo every day timelapse Wiki

The (listen) is a grammatical article in English, denoting persons or things already mentioned, under discussion, implied or otherwise presumed familiar to listeners or readers. It is the only definite article in English. The is the most commonly used word in the English language, accounting for seven percent of all words. It is derived from gendered articles in Old English which combined in Middle English and now has a single form used with pronouns of either genders. The word can be used with ...
The Longest Way 1.0 - walk through China and grow a beard! - a photo every day timelapse Images



The Longest Way 1.0 - walk through China and grow a beard! - a photo every day timelapse Like Videos