Pastinya kalian semua pernah merasakan ini. Di hari yang panas, sudah pasti kalian ngidam minuman-minuman dingin kan? Tiba-tiba, seperti sihir, kalian menerima notifikasi lewat sms tentang adanya promosi buy one get one free untuk es teler di restoran terdekat.

Pernah penasaran tidak, kok bisa tim marketing tau bahwa kita lagi ngidam minuman dingin?

Dalam video ini, Bayu Ramadhan (Head of Marketing untuk GO-BOX dan GO-SEND di GO-JEK) akan membahas dua metode marketing efektif yang kami gunakan di GO-JEK untuk memasarkan produk kami. Menurut Bayu, salah satu cara yang bisa kita lakukan adalah dengan menggunakan alat yang disebut Persona. Persona adalah alat yang memungkinkan kami untuk mengetahui siapa market kami dan bahasa apa yang sebaiknya kami pakai. Mengapa ini penting? Misalnya, walaupun GO-SEND dan GO-BOX sama-sama berada dalam di departemen logistik, kedua layanan tersebut melayani pasar yang sangat berbeda. GO-SEND adalah layanan messenger yang bisa digunakan setiap hari, sedangkan GO-BOX adalah layanan yang biasanya digunakan saat pindahan rumah atau pindahan kantor. Kami tidak dapat menggunakan kampanye marketing yang sama untuk kedua layanan tersebut karena pasar-pasar mereka memiliki kebutuhan yang berbeda. Lagi pula, tidak semua orang bisa pindahan rumah setiap hari kan?

Penasaran mau tau metode lain yang digunakan dalam strategi pemasaran kami? Nonton saja!

...............

Surely you have all experienced this. On a hot summer day, you start craving cold drinks right? Suddenly, like magic, you receive a notification via sms about a buy one get one free promotion for es teler in a nearby restaurant.

Have you ever wondered how can the marketing team know that we are craving cold drinks?

In this video, Bayu Ramadhan (Head of Marketing for GO-BOX and GO-SEND at GO-JEK) will talk about the two methods of marketing that we use in GO-JEK to successfully market our products. According to Bayu, one way that we can do this is to use a tool called Persona. Persona allows us to know who is our market, how we should reach them, and when should we reach them. Why is this important? For instance, although GO-SEND and GO-BOX are both in the logistics department, the two services cater to very different markets. GO-SEND is a messenger service that can be used every day, whereas GO-BOX is a large-items moving service that is typically used when you are moving houses or offices. We cannot use the same marketing campaigns for the two services because the two markets have different needs. Afterall, not everybody can move houses every day right?

Want to learn what other method is used in our marketing strategy? Watch on!

...............

▪ Speaker: Bayu Ramadhan (Head of Marketing for GO-BOX dan GO-SEND)


Follow GO-JEK on Social Media!
▪ Facebook: facebook.com/gojekindonesia
▪ Instagram: twitter.com/gojekindonesia
▪ LinkedIn: linkedin.com/company-beta/2135950/
▪ Twitter: twitter.com/gojekindonesia

Become a GO-TROOP today! bit.ly/gojekcareers
Do you like ▸▸ YUK, BELAJAR DUA METODE MARKETING EFEKTIF! // Bayu Ramadhan 💡 GO-LEARN video? Please share your friends!
▸▸ YUK, BELAJAR DUA METODE MARKETING EFEKTIF! // Bayu Ramadhan 💡 GO-LEARN Video Statistics
▸▸ YUK, BELAJAR DUA METODE MARKETING EFEKTIF! // Bayu Ramadhan 💡 GO-LEARN Comments & Reviews
Asrudi Ubl
Mudah dimengerti.. Bgt... 👍
Taufik Tamanyira
Ulas lebih dalam donk soal persona
Ihsan Santoso
Payoneer
Exclusive Promo! Payoneer is an online payment platform that lets you transfer money from any corner of the world! Sign Up an Earn $25 for free by joining Payoneer click here!
irwanto widyatri
Thank you kak ilmunya. Ayo kak buat dong go-learn nya tiap sabtu tentang marketing kayak kelasnya Business Intelegence.
Nur Latifah Prihartini
Kak, ini maksudnya Persona apa ya? Aplikasi atau apa?
Hadrian Bermuda
Penjelasan yang gampang dimengerti, nice and smart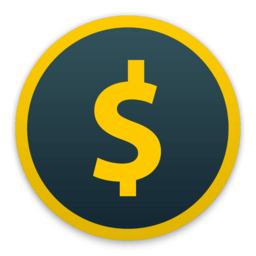 Honeyminer
Start mining cryptocurrency right now, for free. Honeyminer makes mining and earning money simple for anyone with a computer. Start Earning Now!
Komputerkit dot com
Nice Tips Sukses Terus Buat Go Jek
Arief Visca
Interal Management di Gojek itu blum nguasain sistem birokasi di Indonesia. Sebagian daerah masih blum bisa dikondisikan win win solution buat daerah yg msh melakukan penolakan terhadap bisnis ini
Putri Tanujaya
Marie Curie
Nothing in life is to be feared, it is only to be understood. Now is the time to understand more, so that we may fear less.
Enjoy
$29 off
on your first stay at travels. Claim your $29 Airbnb Credit by
clicking here!
▸▸ YUK, BELAJAR DUA METODE MARKETING EFEKTIF! // Bayu Ramadhan 💡 GO-LEARN Wiki

▸▸ YUK, BELAJAR DUA METODE MARKETING EFEKTIF! // Bayu Ramadhan 💡 GO-LEARN video wiki coming soon.
▸▸ YUK, BELAJAR DUA METODE MARKETING EFEKTIF! // Bayu Ramadhan 💡 GO-LEARN Similar Videos