Make an Android News App
Read JSON data from the API

Demo App (.apk) : popularnews.page.link/apk

Hello everyone, now we will make a news application using the API from newsapi.org/ v2 -
API News Is JSON API for live news and blog articles from the media.

This tutorial uses retrofit2 as HTTP Clent -
Retrofit is a REST Client for Java and Android. Its use is very easy.

• News API.
• Retrofit.
• Glide for the Image Network.
• Material design.
• Prettytime for Convert Java Date() objects in just "a few minutes!".


Demo App (.apk) : popularnews.page.link/apk

_____________________________________________


++++++++++++++++++++++
‡ Link to help code: ‡
++++++++++++++++++++++


¦ Dependencies: gist.github.com/haerulmuttaqin/e853cdfa7bd8c7330cc13b3ddd456574

¦ Color.xml: gist.github.com/haerulmuttaqin/30164cb535dc7f1264bd82304a70c8c6

¦ Drawable resources file: bit.ly/resources-newsapp

¦ Utils.java: gist.github.com/haerulmuttaqin/3d20a9127070451ccedd80c284649fd6

_____________________________________________


#2 : youtu.be/LutqUWiHoiI
#3 : youtu.be/Sujg1yg4a2E
#4 : youtu.be/_j7C_px28lo
#5 : youtu.be/fC_oGoVvMwY
#6 : youtu.be/pJXQVE72z80
#7 : youtu.be/HqwEmRsJfLA

_____________________________________________



Happy coding. ☺
Don't forget to Subscribe, Like, and Share it to be useful.

Connect with me: -

≡ Linkedin : linkedin.com/in/haerulmuttaqin/

≡ Instagram : instagram.com/haerulmuttaqin.id/

≡ Google+ : plus.google.com/+HaerulMuttaqin



©2018 • Haerul Muttaqin


=====================================
newsapi.org/
square.github.io/retrofit/
bumptech.github.io/glide/
material.io/design/
ocpsoft.org/prettytime/
Do you like News Feed 📰 (Get JSON & Display to RecyclerView) - Android News App Tutorial #1 • API •Retrofit2 video? Please share your friends!
News Feed 📰 (Get JSON & Display to RecyclerView) - Android News App Tutorial #1 • API •Retrofit2 Video Statistics
News Feed 📰 (Get JSON & Display to RecyclerView) - Android News App Tutorial #1 • API •Retrofit2 Comments & Reviews
Haerul Muttaqin
Demo : https://popularnews.page.link/apk
LukasKo - BionicOranges
No errors, shows blank Top Headlines page
tigakali ditipuplaystore
bang ini dasar nya bikin aplikasi android bang? kalo bukan playlist buat dasar nya yg mana bang?
Payoneer
Exclusive Promo! Payoneer is an online payment platform that lets you transfer money from any corner of the world! Sign Up an Earn $25 for free by joining Payoneer click here!
DARK BLUE SHADOW PRODUCTIONS
Moinkhan Pathan
i dont have any error but data is not showing in activity... any solution???
Davin Vong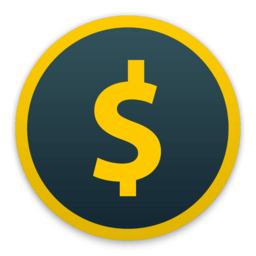 Honeyminer
Start mining cryptocurrency right now, for free. Honeyminer makes mining and earning money simple for anyone with a computer. Start Earning Now!
Taufik Hidayat
Tutorial yang bagus dan mudah dipahami. Sudah saya subs juga. Makasih mas Haerul Muttaqin!.
Deyvson Aguiar
Hello, I make your tutorial pass to pass but my recycleview doesnt populated. I'm receive a message on log: "No adapter attached; skipping layout. Help me for descovery a solution for my problema please. See the mu code on Git. https://github.com/deyvsonaguiar/PopularNews.git
SAIM ISLAM
Source code give me please
vinay shetty
Thank you for providing the playlist.Is the entire project source code is available....?
Yazılım Kavramları
Where does getArticle () come from in the CallJson method of Main Activity?
maio
For people getting the no adapter attached error, this fixed it for me: Put these two lines BEFORE the "LoadJson();" line in oncreate function of main activity. adapter = new Adapter(books, MainActivity.this); recyclerView.setAdapter(adapter);
Chuck Norris
Chuck Norris once possessed an evil spirit.
All In One
Bhai bol bhi leya karo kuch
Hk Jk
hello , help me to i am can not click "RecyclerView" .
Trí The Wanderer
I got No Result. Help me please
tyrael864
I cloned the project from github and installed the app on two phones, and on both on them there was an unknown error. Any guesses?
5NIP3R Xd
If you want to filter news according to country & topic go to Apiinterface.java change @get(country) to @get(https://newsapi.org/v2/top-headlines?country=xxxxx&category=xxxxxx&apiKey=xxxxxxxxxxxxxx)
Shafyq Muhammed
Chương. Official
I just saw the heading text :( somebody help meeeee
Shane Kelly
To make your images display do the following: 1. Go to Adapter.java 2. Go to your onBindViewHolder method. 3. Find all the holder. lines of code 4. Add the following code holder.imageView.setImageURI(Uri.parse(model.getUrlToImage())); 5. Run your app
Tony Robbins
We can change our lives. We can do, have, and be exactly what we wish.
Enjoy
$29 off
on your first stay at travels. Claim your $29 Airbnb Credit by
clicking here!
News Feed 📰 (Get JSON & Display to RecyclerView) - Android News App Tutorial #1 • API •Retrofit2 Wiki

News is information about current events. This may be provided through many different media: word of mouth, printing, postal systems, broadcasting, electronic communication, or through the testimony of observers and witnesses to events. Common topics for news reports include war, government, politics, education, health, the environment, economy, business, fashion, and entertainment, as well as athletic events, quirky or unusual events. Government proclamations, concerning royal ceremonies, laws,...
News Feed 📰 (Get JSON & Display to RecyclerView) - Android News App Tutorial #1 • API •Retrofit2 Images
News Feed 📰 (Get JSON & Display to RecyclerView) - Android News App Tutorial #1 • API •Retrofit2 Similar Videos