It certainly was a long day for me, but lucky for you I can sum it up only 3 short minutes. Stick around as I travel from Edmonton to Bangkok & don't forget to subscribe to see footage from the rest of my journey!

{Remember to bump up your quality & watch in 1080p}

MY LAST VIDEO: youtu.be/JxLefGZ-P7s

---------------------------------------------------------

Connect With Me:

Social Media - Twitter & Instagram @TLTRAVEL
Online - tltravel.ca / tltraveltrips.com
Facebook - facebook.com/tltravel.ca
Email - [email protected]

TL Travel Intro. Graphic by Steve Cogbill
Twitter @stevecogbill
Email Inquiries: [email protected]

---------------------------------------------------------

FAQ:

Here are some answers to the questions that I get asked most often! If you have any others don't be shy to ask. Love you guys!

1. Where do you live?: I am based in Edmonton, Alberta & was born & raised in Peterborough, Ontario ... Canada ;)

2. What do you do for a living?: TL Travel is my very own business built by yours truly from the ground up. I love to share my passion for travel with others & I both plan & lead trips abroad. Find more information on the business at tltraveltrips.com or tltravel.ca

3. How do you make money?: Again, all of my income is currently through TL Travel (not youtube.) The content that I create is simply to share my passion with all of you, but of course I am always open to collaborations & other related opportunities.

4. What editing program do you use?: Premier Pro CS6

5. What camera do you use?: For nicer shots and a lot of my vlogs I film with the Canon 70D. When I am on the road & need a bit more waterproof/ drop proof abilities I film with both GoPro & the Olympus Stylus Tough TG-3

Watch My Travel Gear Video: youtube.com/watch?v=TCmTe...

6. Did you go to university?: I did. I went to Trent University in Peterborough, Canada & got my BA in Cultural Studies. Everything else unrelated I learned by myself on the internet.

7. How long does it take to edit 1 video?: It is different from one video to another but on average I spend around 2 hours editing each video from start to finish.

8. What are your favorite countries to visit?: I have many favorites but right now Thailand, Nicaragua & Indonesia are at the top of my list of fav.'s

9. What countries are on your bucket list?: New Zealand & India are two that I can't wait to visit one day.

10. What youtubers do you watch?: I watch a ton of different vloggers but Fun For Louis & Raya are 2 of my favorites along with Ben Brown and Craig & Aimee.

If you have any other questions feel free to ask & I am happy to answer. Stay great & travel safe!

---------------------------------------------------------

Music: Kraak Smaak - How We Gonna Stop The Time
Traveling To Bangkok // Where's The Fire?? Video Statistics
Traveling To Bangkok // Where's The Fire?? Reviews
Brianna
12 February 2016
Love love love your videos! So nicely edited and filmed. Also the content is amazing as well!
Brian Dèz
09 February 2016
Just came from Damon & Jo's channel and I'm loving this! Can't wait to see more! I'm hoping to vlog when I'm in LA this coming weekend! :3
David Hrzenjak
07 February 2016
Payoneer
14 October 2019
Exclusive Promo! Payoneer is an online payment platform that lets you transfer money from any corner of the world! Sign Up an Earn $25 for free by joining Payoneer click here!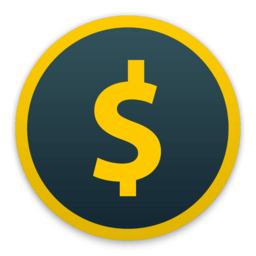 Honeyminer
14 October 2019
Start mining cryptocurrency right now, for free. Honeyminer makes mining and earning money simple for anyone with a computer. Start Earning Now!
Sam Levenson
01 January 1970
It's so simple to be wise. Just think of something stupid to say and then don't say it.
Chuck Norris
14 October 2019
Chuck Norris gave Santa Claus a present on December 25, 2012. The present turned out to be a small box that contained 100% exact, invincible, and miniature clones of everything that ever existed and will exist. Well, the clone of Chuck Norris wasn't accurate, as its roundhouse kick could not kill anything stronger than an African elephant due to how small it was, but that was the only exception.
Traveling To Bangkok // Where's The Fire?? Wiki

Travel is the movement of people between distant geographical locations. Travel can be done by foot, bicycle, automobile, train, boat, bus, airplane, ship or other means, with or without luggage, and can be one way or round trip. Travel can also include relatively short stays between successive movements..
Traveling To Bangkok // Where's The Fire?? Images
Traveling To Bangkok // Where's The Fire?? Like Videos