Go SMS Pro

GO SMS PRO brings you cool UI, fast and convenient SMS/MMS experience.
GO SMS Pro is the most popular messaging app; Very powerful, Cool, Funny, Safe, Fully customizable; Well support SMS/MMS + GO Chat(free message) + Walkie Talkie(free voice). MUST HAVE.
★ Features
-- Full SMS/MMS support
-- GO Share service, send file through 2G/3G/4G or WIFI or by one SMS
-- GO Chat/Facebook Chat support
-- Doodle, Handwriting
-- Private box
-- Schedule SMS
-- Batch modes
-- Popup with quick reply, privacy mode
-- SMS backup and restore by all or by conversations, can be sent to email
-- Many cool themes; also DIY theme, Theme Maker plug-in;
-- Fully customizable look; Supports chat or list style; Font changeable
-- Security lock, support lock by thread; Blacklist

-- Support GESTURE, left/right slip, many transition effect
-- Support Emoji with Emoji pulg-in
-- Settings backup and restore
-- Facebook contact photo support
-- Group texting
-- Notification with privacy mode and reminder notification
-- Support folders view: Inbox, Outbox, MMS, created folders, encrypt folders
-- Individual customization for Notification , Signature and Conversation
-- 1x1 icon widget with message count and 4x2 medium widget
-- Support many languages
-- Online SMS lib
-- Handy, build-in Contacts
-- Night mode
-- Stock SMS can be removed (but please be care)
-- Split large messages for CDMA
-- Time offset adjustment
-- Avoid disordered messages: sort by time or by order of msg sent/received
-- Localization support for accented chars: by enabling Czech, Polish and French SMS mode
-- Quick text management
-- Messages grouping (Group mode or Separate mode)

★ Users feedback extract:
▪ Love how it's easy to use and very fast; Nicer, slimmer and smoother than Handcent SMS or chompSMS

♥ LOVE:
▪ We are always listening to and working hard for our users! Please Encourage us by recommending GO SMS to your friends,Thanks
▪ When meet issue, please firstly referred carefully to "Help"
▪ Please feedback us through "Menu"-"More"-"Feedback"
▪ Blog: gosms.goforandroid.com
▪ Follow us @GOSMSPro on Twitter twitter.com/gosmspro
♥NOTE:
▪ We improve GO SMS continually according to users' feedback, Release new features, bug fix WEEKLY, If you are already happy with GO SMS you are using,Need NOT update; just Rate high and spread GO SMS to support us, Thanks
▪ Location permission is needed by "Matching Nearby friends" and "Shake to find friends" feature, default is turned off, you control it.

Link: mediafire.com/?0qgmza3r7vcn8q2

Thanks for Watching, Pls. Like and Subscribe!!!
GO SMS Pro Video Statistics
GO SMS Pro Reviews
"GtaIIIBoy_2_"
28 March 2014
dude please tell me.. is this full version that can send Group mesage?
Kevin Lee
10 January 2013
I want more colors on the doodle
Payoneer
22 September 2019
Exclusive Promo! Payoneer is an online payment platform that lets you transfer money from any corner of the world! Sign Up an Earn $25 for free by joining Payoneer click here!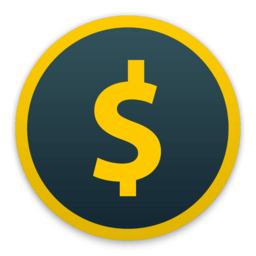 Honeyminer
22 September 2019
Start mining cryptocurrency right now, for free. Honeyminer makes mining and earning money simple for anyone with a computer. Start Earning Now!
Thomas Paine
01 January 1970
The most formidable weapon against errors of every kind is reason.
Chuck Norris
22 September 2019
Chuck Norris once walked down the street with an erection.......there were no survivors.
GO SMS Pro Images