As House of Commons Speaker John Bercow tried to suspend parliament on Monday night, well after midnight, a brief scuffle broke out near his chair as opposition lawmakers tried to stop him leaving his seat in protest at the prorogation. 'This is not a normal prorogation,' Bercow said. 'It is not typical, it is not standard. It is one of the longest for decades and it represents not just in the minds of some colleagues but huge numbers of people outside, an act of executive fiat,' he told a raucous chamber. As Conservative MPs filed out of the Commons, opposition MPs booed and cried out 'shame on you'.
Subscribe to Guardian News on YouTube ► bit.ly/guardianwiressub

Brexit: chants of 'shame' as suspension of parliament descends into chaos ► theguardian.com/politics/2019/sep/10/brexit-chants-of-shame-as-suspension-of-parliament-descends-into-chaos

Support the Guardian ► support.theguardian.com/contribute

Today in Focus podcast ► theguardian.com/news/series/todayinfocus

The Guardian YouTube network:

The Guardian ► youtube.com/theguardian
Owen Jones talks ► bit.ly/subsowenjones
Guardian Football ► is.gd/guardianfootball
Guardian Sport ► bit.ly/GDNsport
Guardian Culture ► is.gd/guardianculture
Chaos in the Commons as parliament is suspended to chants of 'shame on you' Video Statistics
Chaos in the Commons as parliament is suspended to chants of 'shame on you' Reviews
Christian janssen
22 September 2019
season 4 finale, what will happen after the season break? season 5 preview: will bercow ordaarr really resign as speaker of the house?will boris bonkers have his halloween party or will he end up dead in a ditch? will the supreme court declare the suspension of parliament illegal? can the rebell parliament stop the mad king from leaving the EU with no deal?will scottland declare his independance and the two irelads become one country? great show guys, glad I finally found my substitute drug for game of thrones.and plus ...on free tv? I just hope we are not going to see a lousy series finale like at GOT.
Paco Ramirez
15 September 2019
2:07 doubt we'll see Corbyn standing in that spot again anytime soon.
Morahman7vnNo2
15 September 2019
What what? Is this a house or a crib?
Payoneer
23 September 2019
Exclusive Promo! Payoneer is an online payment platform that lets you transfer money from any corner of the world! Sign Up an Earn $25 for free by joining Payoneer click here!
Joe Box
13 September 2019
Those shithouses singing The Red Flag. The hypocrisy to its name is deafening.
Magalla Madge
12 September 2019
Brilliant - not bad singing, John Bercow, your the best.💜❤️💜❤️💜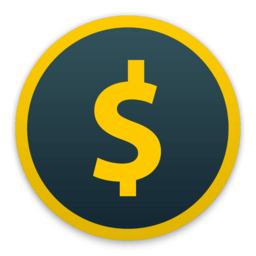 Honeyminer
23 September 2019
Start mining cryptocurrency right now, for free. Honeyminer makes mining and earning money simple for anyone with a computer. Start Earning Now!
Ap0ske
12 September 2019
The brits have finally gone mad!
Alumy2460
11 September 2019
Proceeding from the abject failure of Westminster to protect the interests of Scotland, the Scottish Parliament should now convene at once and unilaterally resume the Nation's sovereignty and independence. Legality would be established by that seminal self-actualising action and power would accrue to it. The courage of Scotland's Parliament and people are all that is required for this scenario to become the uncontestable reality.
Washington Irving
11 September 2019
Love is never lost. If not reciprocated, it will flow back and soften and purify the heart.
Jeff Hall
11 September 2019
Still more entertaining than the Trump show.
Max Death
11 September 2019
I love how broken our government is
Afutla qian
11 September 2019
It has literally turned into a muppet musical
Chuck Norris
23 September 2019
The three blind mice once saw Chuck Norris.
Neil Hayward
11 September 2019
If I acted like this at work I would get the sack ,, and we who voted out are undereducated maybe so but this lot can not behave like civil human being what hope do we have guy forks was on to something when he tryed to burn that house of devils down
Chaos in the Commons as parliament is suspended to chants of 'shame on you' Wiki

Chaos or CHAOS may refer to:. prorogue parliament, uk, gdnpfpnewsuk, politics, gdnpfpnewspolitics, brexit, brexit news, prorogue theatrics, parliament flamingo, brexit flamingo, boris johnson, borison johnson parliament, boris johnson brexit, prorogue, bercow, 2019, john bercow, labour, chaos, brexit debate, snap election, uk election, shame on you, silenced, snp, tory, conservative, brexit live, brexit deal, no deal brexit, flying flamingo, world, gdnpfpnewsworld, protest, news, jeremy corbyn, guardian, commons, speaker, order,
Chaos in the Commons as parliament is suspended to chants of 'shame on you' Images



Chaos in the Commons as parliament is suspended to chants of 'shame on you' Like Videos