The TL Travel group leaves the island of Koh Samui & heads to Koh Phangan by private speed boat to check into our next location. Where are we now? Check out this beautiful hillside penthouse near Secret Beach & don't forget to Subscribe so you can follow us to the Full Moon Party & beyond!!

{Don't forget to bump your quality to 1080p & watch in HD!}

MY LAST VIDEO: youtu.be/Vl72uOfiWR8

----------------------------------------­­­­­-----------------

Connect With Me:

Social Media - Twitter & Instagram @TLTRAVEL
Online - tltravel.ca / tltraveltrips.com
Facebook - facebook.com/tltravel.ca
Email - [email protected]

TL Travel Intro. Graphic by Steve Cogbill
Twitter @stevecogbill
Email Inquiries: [email protected]

----------------------------------------­­­­­-----------------

FAQ:

Here are some answers to the questions that I get asked most often! If you have any others don't be shy to ask. Love you guys!

1. Where do you live?: I am based in Edmonton, Alberta & was born & raised in Peterborough, Ontario ... Canada ;)

2. What do you do for a living?: TL Travel is my very own business built by yours truly from the ground up. I love to share my passion for travel with others & I both plan & lead trips abroad. Find more information on the business at tltraveltrips.com or tltravel.ca

3. How do you make money?: Again, all of my income is currently through TL Travel (not youtube.) The content that I create is simply to share my passion with all of you, but of course I am always open to collaborations & other related opportunities.

4. What editing program do you use?: Premier Pro CS6

5. What camera do you use?: For nicer shots and a lot of my vlogs I film with the Canon 70D. When I am on the road & need a bit more waterproof/ drop proof abilities I film with both GoPro & the Olympus Stylus Tough TG-3

Watch My Travel Gear Video: youtube.com/watch?v=TCmTe...

6. Did you go to university?: I did. I went to Trent University in Peterborough, Canada & got my BA in Cultural Studies. Everything else unrelated I learned by myself on the internet.

7. How long does it take to edit 1 video?: It is different from one video to another but on average I spend around 2 hours editing each video from start to finish.

8. What are your favorite countries to visit?: I have many favorites but right now Thailand, Nicaragua & Indonesia are at the top of my list of fav.'s

9. What countries are on your bucket list?: New Zealand & India are two that I can't wait to visit one day.

10. What youtubers do you watch?: I watch a ton of different vloggers but Fun For Louis & Raya are 2 of my favorites along with Ben Brown and Craig & Aimee.

If you have any other questions feel free to ask & I am happy to answer. Stay great & travel safe!

----------------------------------------­­­­­-----------------

Music: Stabby - Hearts In Two + Unkown - Not For Nothing
TL Travel Island Penthouse Tour // Get Us To Koh Phangan!! Video Statistics
TL Travel Island Penthouse Tour // Get Us To Koh Phangan!! Reviews
THE VILLAS CHANNEL
15 March 2016
what a fun trip!!! love to visit this island with your channel
David Archer
14 March 2016
Great video, Glad I found your channel! Looking forward to seeing more.
Edward Travels
14 March 2016
Thanks for taking us with you!!! Big thumbs up
Payoneer
21 October 2019
Exclusive Promo! Payoneer is an online payment platform that lets you transfer money from any corner of the world! Sign Up an Earn $25 for free by joining Payoneer click here!
Brandonman24
14 March 2016
Wow your vlogs are really fun! Glad you found me! I subbed back
Takis Travel
14 March 2016
Wonderful images. Thumbs up. Friendly greetings. :))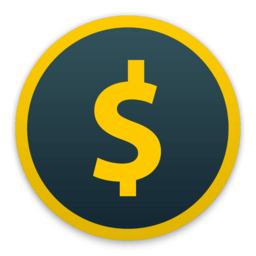 Honeyminer
21 October 2019
Start mining cryptocurrency right now, for free. Honeyminer makes mining and earning money simple for anyone with a computer. Start Earning Now!
My Travel Vanz
13 March 2016
Looks a lot of fun! Nice penthouse.. thanks for showing us!..
Katie King
13 March 2016
Benjamin Disraeli
13 March 2016
We make our own fortunes and we call them fate.
Chuck Norris
21 October 2019
Chuck Norris has licked his elbow twice
TL Travel Island Penthouse Tour // Get Us To Koh Phangan!! Images
TL Travel Island Penthouse Tour // Get Us To Koh Phangan!! Like Videos