Past-life regression expert Dr. Brian Weiss says the people who have loved you on this earth are called master teachers and can be viewed as angels after they pass. Watch as he and Oprah discuss the many forms of angels and why Oprah says she feels more connected to her late dog, Sophie, now than she ever did before. Find out what it was For more on #supersoulsunday, visit WatchOWN.tv/SSS

Find OWN on TV at oprah.com/FindOWN

#OWNTV #SuperSoulSunday #Oprahwinfrey
SUBSCRIBE: bit.ly/1vqD1PN

Download the Watch OWN App: bit.ly/2hr1nX2

About SuperSoul Sunday:
SuperSoul Sunday is the multi-award winning series that delivers a timely thought-provoking, eye-opening and inspiring block of programming designed to help viewers awaken to their best selves and discover a deeper connection to the world around them. Recognized by the National Academy of Television Arts & Sciences with two Daytime Emmy awards, SuperSoul Sunday features all-new conversations between Oprah Winfrey and top thinkers, authors, visionaries and spiritual leaders exploring themes and issues including happiness, personal fulfillment, spirituality, conscious living and what it means to be alive in today's world.

About OWN:
Oprah Winfrey Network is the first and only network named for, and inspired by, a single iconic leader. Oprah Winfrey's heart and creative instincts inform the brand -- and the magnetism of the channel.

Winfrey provides leadership in programming and attracts superstar talent to join her in primetime, building a global community of like-minded viewers and leading that community to connect on social media and beyond. OWN is a singular destination on cable. Depth with edge. Heart. Star power. Connection. And endless possibilities.

Discover OWN TV:
Find OWN on your TV!: bit.ly/1wJ0ugI
Our Fantastic Lineup: bit.ly/1qMi2jE

Connect with OWN Online:
Visit the OWN WEBSITE: bit.ly/1qMi2jE
Like OWN on FACEBOOK: on.fb.me/1AXYujp
Follow OWN on TWITTER: bit.ly/1sJin8Y
Follow OWN on INSTAGRAM: bit.ly/LnqzMz
Follow OWN on PINTEREST: bit.ly/2dvfPeN

Dr. Brian Weiss on Connecting with Your Everyday Angels | SuperSoul Sunday | Oprah Winfrey Network
youtube.com/user/OWN
Dr. Brian Weiss on Connecting with Your Everyday Angels | SuperSoul Sunday | Oprah Winfrey Network Video Statistics
Dr. Brian Weiss on Connecting with Your Everyday Angels | SuperSoul Sunday | Oprah Winfrey Network Reviews
J Apod
20 September 2019
When was The beginning point of reincarnation? Who was the first ones?
Sam Ray
20 September 2019
Jesus made reference to inert objects having souls, confirming that not only animated creation have souls. That is why I respect Native American & Oriental Beliefs. My Inner Wisdom always taught me to interlocute with every object I come in contact with. It has its energy. But I activate it. Positively, I do!
Jennifer Lorence
18 September 2019
Payoneer
22 September 2019
Exclusive Promo! Payoneer is an online payment platform that lets you transfer money from any corner of the world! Sign Up an Earn $25 for free by joining Payoneer click here!
Lindaruiva999
18 September 2019
Sometimes ai feel my Mother near me! She passed in 2015!
Sheila meri
16 September 2019
I believe this, but my twin sister does not. She lost her husband a year ago, April 4th. I cannot mention that he is still around because she gets angry with me. She is not spiritual at all. Only believes in what she sees. I wish there was a way to make her see that this is real.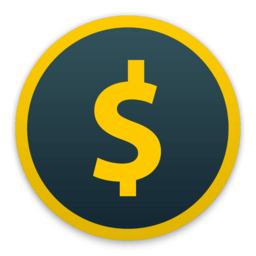 Honeyminer
22 September 2019
Start mining cryptocurrency right now, for free. Honeyminer makes mining and earning money simple for anyone with a computer. Start Earning Now!
Nancy Howard
15 September 2019
An Angel by name. I like that very much. Thankyou so much Oprah
Ja ti
13 September 2019
PEOPLE DO NOT LISTEN TO THIS MAN HE IS DECIEVED BY DEMONS AND THEIR HYPOCRITICAL LOVE, ONLY ONE PERFECT MAN THAT HAD A PERFECT LIFE AND NEVER SINED PROUVED TO US TO BE THE ONLY ONE WORTH FALLOWING BY BEATING DEATH AND NEVER SINNING HIS NAME IS JESUS CHRIST THE ALL MIGHTY GOD AND HE SAID TO FALLOW ONLY HIM AND THAT HE IS THE TRUTH AND THE LIFE NOT ANGELS OR DEMONS THAT TRANSFORM IN TO ANGELS, HERE IS A PROOF SO THAT YOU MIGHT SEE THAT YOU HAVE BEEN DECIEVED BY DEMONS ; 2 Corinthians 11:14 no wonder, for Satan himself masquerades as an angel of light.
13 September 2019
Friendship isn't a big thing. It's a million little things.
Lisa
09 September 2019
I sure hope it's true about animals, too! I lost my 15 years old pet 4 years ago and still think about her everyday. Still at the stage where I can never imagine having another 😢
April Martin Chartrand, M.S.
09 September 2019
thank you Oprah. Dr. Weiss is on point. Thank you again...
Master Sergeant
07 September 2019
If it's on Oprah, then it's gotta be true. Sheesh !
Chuck Norris
22 September 2019
Chuck Norris smokes rolled-up newspapers.
Michael Arthur
29 August 2019
reincarnate back to this enslavement planet working for pieces of paper when will people learn :S
Dr. Brian Weiss on Connecting with Your Everyday Angels | SuperSoul Sunday | Oprah Winfrey Network Wiki

Doctor is an academic title that originates from the Latin word of the same spelling and meaning. The word is originally an agentive noun of the Latin verb docēre Latin pronunciation: [dɔˈkeːrɛ] 'to teach'. It has been used as an academic title in Europe since the 13th century, when the first Doctorates were awarded at the University of Bologna and the University of Paris. Having become established in European universities, this usage spread around the world. Contracted "Dr" or "Dr.", it is use... own, oprah winfrey network, own network, oprah, oprah winfrey, Dr. Brian Weiss, Reincarnation, spiritual, inspirational, super soul sunday, past life regression, relationships, daytime, self-help, realization, happiness, fulfillment, spirituality, conscious living, Your Everyday Angels, #supersoulsunday, SuperSoul Sessions, SuperSoul Sunday, super soul sundays, oprah super soul sunday, brene brown, Religion, God, Faith,
Dr. Brian Weiss on Connecting with Your Everyday Angels | SuperSoul Sunday | Oprah Winfrey Network Images



Dr. Brian Weiss on Connecting with Your Everyday Angels | SuperSoul Sunday | Oprah Winfrey Network Like Videos