Wildlife Photographer Morten Hilmer takes you behind the scenes when stalking the Wildlife in the Danish woodlands.

This short documentary vlog is about Wildlife photography and the great experiences nature gives. The video takes you behind the scenes and shows how a nature photographer works.

------------------------------------------
••• About this episode •••
------------------------------------------

In Wildlife Photography - Red Deer | Behind the scenes I am in the field with my camera to discover the Danish woodlands in my search for the red deer.

Wildlife photography is not always easy and once again I am reminded when I try to stalk these amazing mammals. It is quite a challenge to get close to the deer because especially the females are very sensitive to noise and scent, so I have to be aware of the wind.

It is such an amazing experience to sit out there in the late afternoon when the red deer start to come out from the forest. When their powerfull bellowing fills the air and I truly feel humble and grateful.

-------------------------------------------------------
••• MUSIC •••:
-------------------------------------------------------

I am using Artlist and Epidemic Sound for my videos.
Artlist is an awesome music service for video creators.
You'll get 2 extra months on your subscription by signing up using this link: bit.ly/artlist-hilmer

-------------------------------------------------------
••• GEAR LIST ON MY WEBSITE •••
-------------------------------------------------------

mortenhilmer.com/my-gear-list/

----------------------------
••• WHO I AM •••
---------------------------

My name is Morten Hilmer and I work as a professional nature and wildlife photographer. In a serie of short 4K videos I will share my fascination of nature with you and invite you behind the scene when I am out photographing the fascinating wildlife, the stunning landscapes and the wild nature. I work as a ILCP photographer, and nature conservation is very close to my heart.

For me nature photography is all about sharing the unique experiences and to put awareness to nature conservation. Furthermore my goal is to inspire as many as possible to get out and experience the true beauty of nature.

"I have served in the Danish military special unit, the Sirius Patrol, for two years and that has given me the skills and confidence to operate alone in the arctic regions. I have spent two further years in the northern parts of Greenland meeting the local people and working on photography projects. My driving force is a sense of adventure and my fascination for nature, and my curiosity and empathy for other cultures has led me to many remote regions."

Read more about my time in the Sirius Dogsled Patrol: bbc.com/earth/story/20160226-photographing-greenlands-elite-dog-sled-patrol

Beside the many publications my photographs has been awarded in the Wildlife photographer of the year and European Wildlife photographer of the year photo competitions.

In spring 2017 I published my book Silence of the North: mortenhilmer.com/en/shop/silence-of-the-north/


-----------------------------------------------------------------
••• FOLLOW ME ON MY ADVENTURES •••
-----------------------------------------------------------------

By liking my Facebook page: fb.com/MortenHilmer

By following my on Instagram: instagram.com/mortenhilmer

Take a look at my website at mortenhilmer.com

---------------------------------------------------------------------------------------------------
All the best
Morten
RED DEER - WILDLIFE PHOTOGRAPHY - behind the scenes vlog with wildlife photographer Morten Hilmer Video Statistics
RED DEER - WILDLIFE PHOTOGRAPHY - behind the scenes vlog with wildlife photographer Morten Hilmer Reviews
Khaled
14 November 2019
Priyankar Bose
09 November 2019
I wanna be your assistent....can i bro..????
Maxïm Klimenko
08 November 2019
after this video of yours I truly want to make photographs of animals just to watch this peace Thank you
Payoneer
16 November 2019
Exclusive Promo! Payoneer is an online payment platform that lets you transfer money from any corner of the world! Sign Up an Earn $25 for free by joining Payoneer click here!
Realkarate Worm
07 November 2019
I love your photography so much!
Roneil Canillas
03 November 2019
I really like when you gave up the opportunity to go closer and establshed your boundary with the deer. I hope I can follow you.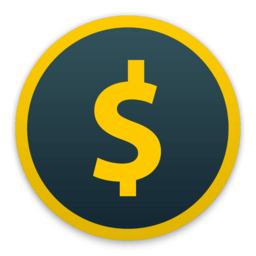 Honeyminer
16 November 2019
Start mining cryptocurrency right now, for free. Honeyminer makes mining and earning money simple for anyone with a computer. Start Earning Now!
JM Travel and share
02 November 2019
JM Travel and share
02 November 2019
André Gide
02 November 2019
The most decisive actions of our life... are most often unconsidered actions.
Roberto Caruso
31 October 2019
you resemble a little to David Attenborough ! of course young and on artistic point of view ! but level is just very high !
Shubham singh thakur
24 October 2019
Nature is a very most beautiful feeling in the world Great Sir
BECMIR
24 October 2019
Chuck Norris
16 November 2019
A Chuck Norris sneeze packs enough power and steam to launch a fully loaded F/A-18 of the deck of an aircraft carrier.
ぐるん
08 October 2019
Thank you 🙏 from Nepal 🇳🇵
RED DEER - WILDLIFE PHOTOGRAPHY - behind the scenes vlog with wildlife photographer Morten Hilmer Wiki

Red is a color. Red or RED may also refer to:.
RED DEER - WILDLIFE PHOTOGRAPHY - behind the scenes vlog with wildlife photographer Morten Hilmer Images



RED DEER - WILDLIFE PHOTOGRAPHY - behind the scenes vlog with wildlife photographer Morten Hilmer Like Videos