Let's just be real for a second: You're going to regret ordering the Sofritas over steak, you want a burrito— not a salad, and you're gonna get guac no matter how much more they charge you for it. This is EVERY CHIPOTLE EVER.

Punch that bell icon so you'll know when we add a new episode!

CATCH UP ON SMOSH SUMMER GAMES: APOCALYPSE: smo.sh/summergames

Show Your Support for Mushroom Clout: smo.sh/RepMushroomClout
Show Your Support for ToxiciTEA: smo.sh/RepToxiciTEA

CAST
Ian Hecox // instagram.com/ianhecox/
Olivia Sui // instagram.com/oliviasui/
Shayne Topp // instagram.com/shaynetopp/
Courtney Miller // instagram.com/co_mill/
Damien Haas // instagram.com/damienhaas/

CREW
Director: Ryan Todd
Writers: Ryan Finnerty & Monica Vasandani
Executive Producer: Ryan Todd
Production Manager: Margo McHugh
1st AD: Marcella Gersh
DP: Katie Eleneke
DP: Nick Giomuso
Cam Op: Brennan Iketani
1st AC: Jacqi Jones
DIT: Matt Duran
Art Director: Steven Cirocco
Set Decorator: Tayler Nicholson
Props/Stage Coordinator: Yasmeen Mughal
Sound Mixer: Greg Jones
Script Supervisor: Eddie Vigil V
Hair & Makeup Department Head: Rachel Jenkins
Wardrobe: Athena Lawton
Gaffer: Billy Yates
Key Grip: Emilie Svensson
PA: Will Townsend
PA: Lucas Lefkowitz
Art PA: Steven Smyka
Editor: Mike Small
GFX: Brittany Metz
Community Manager: Cece Wrenn
Content Manager: Kiana Parker
IT/Equipment Manager: Tim Baker
Executive Assistant: Nancy Azcona

Watch THE END OF NETFLIX AND CHILL | Smosh Summer Games: Apocalypse: youtu.be/5iO6dtdQI6k
Watch WHO STANS MARI THE MOST? | Maricraft: youtu.be/IQ4KIFns65w
Watch The Desk That Ruined Our Friendship - SmoshCast #25: youtu.be/SHXrGJKGBKM

Subscribe To Smosh: smo.sh/Sub2Smosh

Follow Us:
Instagram: instagram.com/smosh
Facebook: facebook.com/smosh
Twitter: twitter.com/smosh

Check Out Our Other Smosh Channels:
Smosh Pit: smo.sh/Sub2SmoshPit
Smosh Games: smo.sh/Sub2SmoshGames
SmoshCast: smo.sh/Sub2SmoshCast
EVERY CHIPOTLE EVER Video Statistics
EVERY CHIPOTLE EVER Reviews
Aliana Rivera
21 August 2019
6:03 I love how Courtney only ordered one tortilla
The Lieutenant
21 August 2019
"I thought you died" "I did"
Tumani monik
21 August 2019
I really love that we're seeing more of Damien. He's just fantastic. <3
Payoneer
21 August 2019
Exclusive Promo! Payoneer is an online payment platform that lets you transfer money from any corner of the world! Sign Up an Earn $25 for free by joining Payoneer click here!
Rex Studios
21 August 2019
Cesar Gonzalez
21 August 2019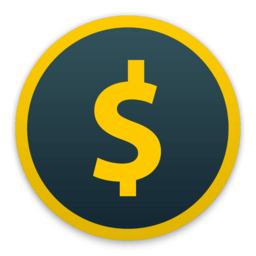 Honeyminer
21 August 2019
Start mining cryptocurrency right now, for free. Honeyminer makes mining and earning money simple for anyone with a computer. Start Earning Now!
KillerWoofle Pubg
21 August 2019
I get white rice with black beans sooooo
Games with Khristian
20 August 2019
Do every Panda Express ever
Rumi
20 August 2019
Something opens our wings. Something makes boredom and hurt disappear. Someone fills the cup in front of us: We taste only sacredness.
Daniel Espinosa
20 August 2019
Oh mi God. You're the best guys. I'm Mexican. Hahahahaha
Undertale Trash
20 August 2019
*I'M REVISITING MY FAKKING CHILDHOOD.*
Chuck Norris
21 August 2019
Chuck Norris happened to bump into a tower with his erection during a visit to Pisa, Italy. This tower is now called the leaning tower of Pisa.
EVERY CHIPOTLE EVER Wiki

EVERY CHIPOTLE EVER video wiki coming soon. smosh, smosh pit, smosh games, funny, comedy, EVERY CHIPOTLE EVER, every blank ever, smosh every blank ever, chipotle, chipotle bowl, chipotle burrito, ebe chipotle, ian hecox, olivia sui, shayne topp, courtney miller, damien haas,
EVERY CHIPOTLE EVER Images


EVERY CHIPOTLE EVER Similar Videos