What tools should you be using on your website to market your business? Today Neil shares his six favorite digital marketing tools. ►►Subscribe here to learn more of my secret SEO tips: ScRTwc
Find me on Facebook: facebook.com/neilkpatel/
Read more on my blog: neilpatel.com/blog

1:30 The first digital marketing tool that you guys should use is Google Analytics. It tracks your visitor count if you have a lot of traffic. They'll sample the data unless you pay like a hundred or a hundred and fifty grand or whatever their price is per year. Google Analytics will show you how people are engaging throughout your site and what traffic sources are causing most conversions. Don't optimize for traffic. Optimize for traffic that causes conversions.

3:00 The second digital marketing tool I have for you is Ubersuggest. You're going to want to get rankings. You're going to want more search traffic. It's the most consistent traffic that you'll get. Yes. Social media traffic is easier and quicker to get. But Google's algorithm updates aren't as crazy as Facebook's. It won't be where one day you're getting 300,000 visitors from Facebook organic reach and the next day you're getting 10,000 visitors. Google's organic traffic is very, very consistent. So use Ubersuggest.

3:40 The third digital marketing tool I have for you is Google Search Console. We love doing this internally, where we take Google search console, we log in; we look at all the posts, how many impressions they get, how many clicks they get and the click-through rate. We look for the posts that get less than a five percent click-through rate. We look at all the keywords that were getting impressions from that post, and then we integrate those keywords into that blog post or that landing page, and we rewrite that content.

7:30 The fourth digital marketing tool is Crazyegg. Crazyegg shows me how people are engaging with my website. How far they're scrolling. Where they're clicking. It allows me to take that data and, within Crazyegg, you don't have to be a developer, you don't have to be a designer. You can adjust your page and run A/B tests to maximize your sales. Because it's not just about getting traffic, it's about converting those visitors into conversions. Another tool that I love using is called Subscribers. It's through push notifications. People will come through to your website, but they don't come back.

8:00 The fifth digital marketing tool is called Subscribers. It's through push notifications. People will come through to your website, but they don't come back. What it does is it puts a little browser notification when people come to your site and gets them to subscribe without being obtrusive, it does it all within the browser.

9:00 The last digital marketing tool that I'm going to give you guys that you guys should check out is HubSpot. HubSpot's a great tool to look at your overall marketing, your lead count. It integrates marketing with sales, and that's why I want to end with HubSpot. I love it. I use it, and sure some people may say "Hey, there are other tools that do this or that." HubSpot has a lot of free plans, and they have some startup plans, which is very entrepreneur friendly, and best of all is they keep adding more and more stuff for free, so why not? They're a huge billion dollar company that are trying to crush their competitors, so they're just releasing a lot of stuff for free. Hey, that's for your benefit.

10:00 All this data and these digital marketing tools, with no action, is useless. You're better off saving the money and not even paying or using any of them. So that's it. Thank you for watching this week's Q&A Thursday video. If you want your questions answered, leave a comment below. Let us know you want it answered on a Q&A Thursday video. Maybe we'll select it. Either way, if you leave a comment below, I'll answer it no matter what. Please, like, share, review, whatever it is. This video, The more people that know about it, the more people I can help, the happier I'm going to be. As you can see, I don't promote my services or anything from my content. I'm just looking to help people. So I would appreciate it if you can share the content.
6 BEST Digital Marketing Tools to Grow Your Business Online Video Statistics
6 BEST Digital Marketing Tools to Grow Your Business Online Reviews
Nandini S
06 November 2019
im unable to give a demo of crm...plz help me out.
Traci Moon
13 October 2019
If we update old content, and consolidate old content, should we keep the SAME URL that was generating traffic to begin with? I deleted all my old content, and consolidated the content, and now my views have DROPPED... from like 200 to 30. I think it is because I changed the URL
Orlando Ayala
05 October 2019
Great video! Love it! I will use all these tools!! Neil, I'm no expert but just a suggestion, and I say this with no disrespect!! If you have a taller or shorter guest, it would be nice to see your heads leveled. Maybe use a stool that can adjust. It's like George Clooney as Batman back in the days, got to get him up. No big deal, no need to do, just a thought and suggestion! Keep up the great stuff!!
Payoneer
19 November 2019
Exclusive Promo! Payoneer is an online payment platform that lets you transfer money from any corner of the world! Sign Up an Earn $25 for free by joining Payoneer click here!
Lunga biva Ndlovu
02 October 2019
Hooked on your staff Niel Thank u for the content
Sarah Clarke
10 September 2019
I always find Neil's tips extremely helpful and implement many of them. Thanks for sharing!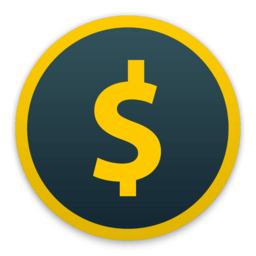 Honeyminer
19 November 2019
Start mining cryptocurrency right now, for free. Honeyminer makes mining and earning money simple for anyone with a computer. Start Earning Now!
Godfrey Abogo
20 August 2019
Thanks Neil, which means all these tools that you mention must be mastered, in and out. Thanks a lot.
Coin paradise
01 August 2019
Barack Obama
01 August 2019
If you're walking down the right path and you're willing to keep walking, eventually you'll make progress.
MK Shaikh
18 July 2019
Hi Neil, Thanks for the Valuable information. Are you using these all tools for personally for your Amazon clients?
Old Colony Masons
07 July 2019
Hello Neil, I'm 50 years old and trying to bring my local masonry business into the 21st century. I insist on learning to market correctly online myself for many reasons. I'm into my 2nd week watching your videos and I literally would not have been able to begin without your help. Thank you very much for all you share publicly. Because I do not sell anything online, YET! That will happen with my next business as soon as I learn how to better use digital marketing & Wordpress. How can I generate local leads online? Do you recommend I spend money with Google Partner, Houzz or Home Advisor or can I get the job done myself as a newbie marketer? I believe the ROI will not pay off with advertisers and it is up to me to get the job done.
Amara
27 June 2019
Hey Neil, can you answer me one question? Does ubersuggest work in germany with german keywords?
Chuck Norris
19 November 2019
when the boogyman goes to sleep he checks his cupboard for Chuck Norris
Ridwan Hariri
27 June 2019
Thank's for inspiring me, as a new rookie on digital marketing world! I'll start my own blog soon, and improved it from many tool that you've told, Thanks Neil.
6 BEST Digital Marketing Tools to Grow Your Business Online Wiki

6 (six) is the natural number following 5 and preceding 7. The SI prefix for 10006 is exa- (E), and for its reciprocal atto- (a)..
6 BEST Digital Marketing Tools to Grow Your Business Online Images



6 BEST Digital Marketing Tools to Grow Your Business Online Like Videos