The Apple Watch Series 4 has often been praised for it's wide array of new health features and stock apps, but there are some amazing third party Apple Watch apps. In this video, I go over my 10 favorite apps for the Apple Watch Series 4.

#AppleWatch #AppleWatchSeries4 #Applewatchapps


1. Bear by Shiny Frog Ltd. itunes.apple.com/us/app/bear/id1016366447?mt=8

2. Fantastical 2 for iPhone by Flexibits Inc. itunes.apple.com/us/app/fantastical-2-for-iphone/id718043190?mt=8

3. Things 3 by Cultured Code GmbH & Co. KG itunes.apple.com/us/app/things-3/id904237743?mt=8

4. Chirp for Twitter by Will Bishop itunes.apple.com/us/app/chirp-for-twitter/id1397430041?mt=8

5. Daily Dictionary by Benjamin Mayo itunes.apple.com/us/app/daily-dictionary/id1421185864?mt=8

6. MyFitnessPal by MyFitnessPal.com itunes.apple.com/us/app/myfitnesspal/id341232718?mt=8

7. AutoSleep Tracker for Watch by Tantsissa itunes.apple.com/us/app/autosleep-tracker-for-watch/id1164801111?mt=8


8.1Password: jdoqocy.com/click-8905223-13433658

9. Deliveries: a package tracker by Junecloud LLC itunes.apple.com/us/app/deliveries-a-package-tracker/id290986013?mt=8

10. Just Press Record by Open Planet Software itunes.apple.com/us/app/just-press-record/id1033342465?mt=8

Metal Band: amzn.to/2P7bdwk

Leather Band: padandquill.com/heritage-band-for-apple-watch.html?utm_source=google&utm_medium=cpc&utm_campaign=ep4p&utm_term=&utm_content=&ep4p_ref=google_pla&gclid=Cj0KCQiAuf7fBRD7ARIsACqb8w7a4I2H2tdbDFBUgniFXoQzbfCB9RTx6QrD0E18ZrdIUEwqnFcCUmsaAkk5EALw_wcB

Follow me on twitter: twitter.com/GregoryMcFadden

Buy Merch: teespring.com/stores/gregsgadgets
10 Awesome Apple Watch Apps! Video Statistics
10 Awesome Apple Watch Apps! Reviews
AlcmariaVictrix
06 July 2019
Thanks for the review! You articulating is great most of the time, so even though you speak really (really!) fast, your review is understandable for people with another mother tongue then English. Thank you for that :-) As a new watch4 owner, who never had a watch before, I learend a lot from your review :-) thanks! Love from the Netherlands!
James gordon
06 May 2019
Great info. I wished that when you demonstrate and show the watch that you would zoom in on it or get it closer to camera. I couldn't see what you were doing. Thank you.
Miriam K Duncan
24 April 2019
Payoneer
18 November 2019
Exclusive Promo! Payoneer is an online payment platform that lets you transfer money from any corner of the world! Sign Up an Earn $25 for free by joining Payoneer click here!
David Stadium Heights
09 April 2019
brilliant video and there are very few that are good on this
Nicole Michelle
29 March 2019
How you finish each 'clip' with an upward inflection in your voice really bothers me :( it makes your videos unwatchable. Its almost as if you are asking a question between each section.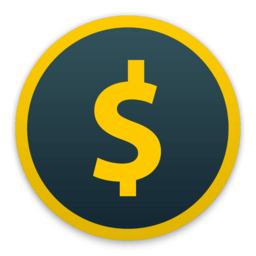 Honeyminer
18 November 2019
Start mining cryptocurrency right now, for free. Honeyminer makes mining and earning money simple for anyone with a computer. Start Earning Now!
Jer L
27 February 2019
I clicked on the video because the guy looks like Scarce.
OTL
24 February 2019
nice video aha you should probably sleep more
Og Mandino
24 February 2019
Each misfortune you encounter will carry in it the seed of tomorrows good luck.
Rick Silsby
22 February 2019
Great video. I got the Heartwatch/Auto Sleep and wake apps 3 pack and did it through your link. I love the detail the apps give. Hope it helps your channel and keeps the great content coming. I like your straightforward style and the fact that there's not a whole lot of fluff. Keep up the good work.
John Smith
15 February 2019
what band are you using here?
Flavio Tonello Tavares
10 February 2019
what is that app with red circle and a N ? behind messages and timer?
Chuck Norris
18 November 2019
When Chuck Norris farts in an elevator, all the other passengers hold their breath and say "good one, Chuck"!
Erin Ward
29 January 2019
Who needs notes on your Apple Watch, loser
10 Awesome Apple Watch Apps! Wiki

10 (ten) is an even natural number following 9 and preceding 11. Ten is the base of the decimal numeral system, by far the most common system of denoting numbers in both spoken and written language. The reason for the choice of ten is assumed to be that humans have ten fingers (digits)..
10 Awesome Apple Watch Apps! Images



10 Awesome Apple Watch Apps! Like Videos