This is an IELTS listening practice video to help you practise for the IELTS test with this exercise with subtitles based on a British news report about a surprise event in London last week.

The listening Test is the first part of the IELTS exam and this video will help you prepare and practise for it.

IELTS online course: bit.ly/2UsmcXN


0:19 Lesson plan

2:30 Learn the English Vocabulary needed for the lesson - gig, truck, audience.

6:53 Listening questions:

1. How old is the singer?
2. What did the singer say to the audience?
3. Why was Harel disappointed?
4. Complete the sentence:
In an interview with the BBC, Paul said "It was very exciting. ____ _____ _____ _____ ______ ."
5. When did the singer surprise his fans in New York?
6. Who had the idea for these surprises?


9:00 Listen to the English news report.

11:40 Answers to the questions

13:45 Listen to the report with the transcript




Please subscribe to my channel and leave a comment.


Other videos:

Grammar lessons: youtube.com/playlist?list=PL6BDo90oiwpS4_AM1c0s0ozpROeE2A9ff
Countable and uncountable nouns: youtube.com/playlist?list=PL6BDo90oiwpSifmU3OsnQuex9lhBxuuOU
Listening exercises: youtube.com/playlist?list=PL6BDo90oiwpRdmnAzmYwdc0Az0ZOG2XNA
Vocabulary videos: youtube.com/playlist?list=PL6BDo90oiwpTlYAYSitjwWn29BEdCBi9j


Andrew,
Crown Academy of English
crownacademyenglish.com
twitter.com/Crown_English
youtube.com/user/CrownAcademyEnglish



Photo credits:

All photographs and images are royalty-free and are courtesy of FreeDigitalPhotos.net.

The individual credits for each image are as follows

"Woman Listening " by Michal Marcol

"Guitarist Performing For His Fans" by photostock
"Truck" by xedos4
"Team Leader " by renjith krishnan
"Theater Seats" by Apple's Eyes Studio
"Woman Hearing Something" by Ohmega1982
IELTS listening practice | English listening test Video Statistics
IELTS listening practice | English listening test Reviews
T Bloopner
22 October 2019
having played a few gigs in my time, I can definitely say a gig is not a concert
Charandeep Dokara
17 October 2019
Khalish Aisyah
16 October 2019
YEEEEHAWWWAWWW is expect num 5 i didn't get the answer
Payoneer
19 November 2019
Exclusive Promo! Payoneer is an online payment platform that lets you transfer money from any corner of the world! Sign Up an Earn $25 for free by joining Payoneer click here!
Crystaljade Balt
13 October 2019
I guess listening is the most difficult module. You have to listen very well the story. It is easy while watching video but if you are on the examination it's not easy especially if you felt nervous. God please guide me during my time of my ielts examination.
Syed Munna Ali
13 October 2019
Thank you so much sir I hope your video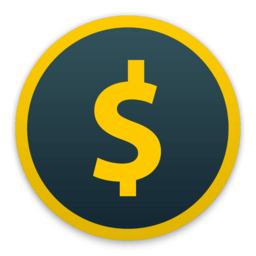 Honeyminer
19 November 2019
Start mining cryptocurrency right now, for free. Honeyminer makes mining and earning money simple for anyone with a computer. Start Earning Now!
Medine Sağ
09 August 2019
Soooooo thanks for this video 😊
Starly Abraham Abraham
27 July 2019
Benjamin Disraeli
27 July 2019
One secret of success in life is for a man to be ready for his opportunity when it comes.
Marym Nsa
10 June 2019
Thank you really it was very intersting
SarahH Styles
11 May 2019
U know i'm intermediate 2 and i have a test that's more more harder than this 😵
Mara Grande
18 February 2019
İngilis dilini niyə saldılar bu bu qırılmışdar imtahana
Chuck Norris
19 November 2019
Chuck Norris can win at solitaire with only 18 cards.
Fatin Nur Nadirah Jasli
27 November 2018
I very like with your explanation.. it easy to me to understand it.. and I already follow you in twitter
IELTS listening practice | English listening test Wiki

The International English Language Testing System, or IELTS™ , is an international standardised test of English language proficiency for non-native English language speakers. It is jointly managed by the British Council, IDP: IELTS Australia and Cambridge Assessment English, and was established in 1989. IELTS is one of the major English-language tests in the world, others being the TOEFL, TOEIC, PTE:A, and OPI/OPIc. IELTS is accepted by most Australian, British, Canadian, Irish and New Zealand ...
IELTS listening practice | English listening test Images



IELTS listening practice | English listening test Like Videos