These are the best browsers for Android. One of the most important apps for your Android device is your web browser. It can be difficult to decide which browsers to install with so many to choose from. In testing, the overall speed, ease of use and built-in features are the key factors that I look at to determine which ones are the best. In this video, I will show you the Top 5 web browsers for Android. Instead of putting them in order of preference, I would advise you to try each of these on your device and choose the one that best suits your needs. I'll let you know my personal favorite near the end of this video.

If you're new, Subscribe! ▶ youtube.com/techgumbo
Share This Video ▶ youtu.be/XV8YVU2mgIc

Top 5 Best Web Browsers for PC (2018)
youtu.be/y2WTBi6gb0c

0:37 Privacy, simplified.
1:52 Secure, fast & private web browser.
3:03 It's wicked fast!
4:17 Lightweight sibling of a popular browser.
5:24 Honorable Mentions
5:56 The best app Mozilla has ever created.

DuckDuckGo Privacy Browser
play.google.com/store/apps/details?id=com.duckduckgo.mobile.android
Brave Browser
play.google.com/store/apps/details?id=com.brave.browser
Puffin Web Browser
play.google.com/store/apps/details?id=com.cloudmosa.puffinFree
Opera Mini
play.google.com/store/apps/details?id=com.opera.mini.native
Firefox Focus
play.google.com/store/apps/details?id=org.mozilla.focus

TechGumbo is a leading source for the technology that we use each day. Whether it's discussing computer operating system tricks, the latest tips for your mobile phone, finding out about the newest gadgets, or letting you know about the best web browsers for Android, TechGumbo has boundless topics on technology for the astute YouTube viewer.
Do you like Top 5 Best Web Browsers for Android video? Please share your friends!
Top 5 Best Web Browsers for Android Video Statistics
Top 5 Best Web Browsers for Android Comments & Reviews
TechGumbo
What is your favorite browser for Android?
nemanja stojcevic
Is Huawei browser good? I mean is it better than the Chrome? It should be because its Huawei own browser and it should be more compatibile than any other. Any experiance?
Rhythm
Microsoft edge and Brave ❤️ Bye bye chrome 🖕
Payoneer
Exclusive Promo! Payoneer is an online payment platform that lets you transfer money from any corner of the world! Sign Up an Earn $25 for free by joining Payoneer click here!
Pablo Escobar
Try PHX Browser its the best
FreedomWarrior
Firefox focus doesn't have "exit" option so you can't close the session like you say, so firefox is always open consuming your battery which is really annoying.
Zie PlayZ.
I personally use BrowserJet! Specifically because of its built-in vpn features. Love its useful add ons, too! Try it here browserjet.com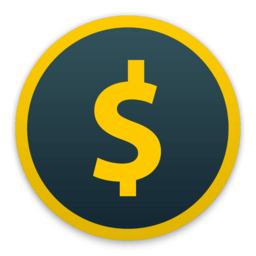 Honeyminer
Start mining cryptocurrency right now, for free. Honeyminer makes mining and earning money simple for anyone with a computer. Start Earning Now!
Eike Weber
Is there a current web browser that still supports Android 2.3.1?
Arcana Imperii
most browsers are pure trash. try the yandex browswer, you won't look at any other browser the same again. you'll see immediately how superior it is in every way.
nexus sas
Tahmid Saad
Mohan Singh
So superb video which downloader for dark web audio video thanks a lot
Matt Prior
Surprised opera touch wasn't featured in this video
Chuck Norris
When Chuck Norris does a pushup, he isn't lifting himself up, he's pushing the Earth down.
asahina yanase
Update Your list of top browser for PC, Please!
Migel Serrano
Forest of Interest
JDaVi Perez
Which browser would you recommend. For a android tablet with 1 gig of ram?
Dave
The fact that Puffin is blocked in China and Saudi Arabia is a good sign to me.
TheRealXAG
THE B15
Samsung internet browser is by far the best
Miss Leila
Brave is the best I used to use it on my tab but now I can't download it again 😥😥
Lauren Raffo
Sometimes the biggest act of courage is a small one.
Enjoy
$29 off
on your first stay at travels. Claim your $29 Airbnb Credit by
clicking here!
Top 5 Best Web Browsers for Android Wiki

A spinning top, or simply a top, is a toy with a squat body and a sharp point at the bottom, designed to be spun on its vertical axis, balancing on the tip due to the gyroscopic effect. Once set in motion, a top will usually wobble for a few seconds, spin upright for a while, then start to wobble again with increasing amplitude as it loses energy, and finally tip over and roll on its side. Tops exist in many variations and materials, chiefly wood, metal, and plastic, often with a metal tip. Th...
Top 5 Best Web Browsers for Android Similar Videos