Ty gets a broken arm at school.

Be #ThatYouTub3FamSquad and get a shoutout in our next weeks video:

Follow our Instagram: bit.ly/2xmG4wN

Copy this link and put it in your bio: youtu.be/YLmntnwNsNk

Comment on our Instagram Pics

We will shout out one person in next weeks video!

Please subscribe to be a part of That YouTube Family!
youtube.com/channel/UCbZgDzTkBQMkPWYBFESJ3sQ?sub_confirmation=1

We are That YouTub3 Family! "That YouTub3 Family" is a super fun and entertaining family vlog channel. Our daily videos highlight the fun we have as a family. Please subscribe and become a part of our YouTube Family. We do an assortment of videos on this channel such as secret ninja missions, pranks, daily family vlogs, behind the scenes, outrageous challenges, really fun games, and what is that videos where the kids try to guess what an object is. We like to get messy and have tons of fun. Audrey is 18 years old and a senior in high school. Jordan is 15 years old and a sophomore in high school. Jake is 12 years old and in 6th grade. Ty is 8 years old and in 3rd grade.

For Business Inquiries Please Email: [email protected]

Our Mailing Address:
P.O. Box 6792
N. Logan, Utah 84341

Check out our Sardines Playlist:
youtube.com/playlist?list=PL_QrPOi_WYZjbf5TxMLr3PkIYSfLvojje

Check out our Family Game Night Playlist:
youtube.com/playlist?list=PL_QrPOi_WYZhJDGcfDUyI8LRVTypCMGZ7

Check out our Family Challenges Playlist:
youtube.com/playlist?list=PL_QrPOi_WYZgZwE4trl4Wb_rIyIuFYIwM

Our children also have their own YouTube Channels. Please be sure to check them out and subscribe.
AllAroundAudrey:
youtube.com/channel/UCS0kA-D1M87dDfkWRl_DLJA
JustJordan33: youtube.com/channel/UCHOMvu3axPhTG5zLqrHynig
Jake and Ty:
youtube.com/channel/UCCHmMn-aFceiyb81Z-fu-zw

Did you enjoy this video? Here are some other videos we think you might like.

Operation Slime Challenge: youtube.com/watch?v=FycQVuqxORw
Coke and Mentos Challenge: youtube.com/watch?v=ZZD0C2Fu-vs
Lip Retractor Challenge: youtube.com/watch?v=IXKf89bTx_E
Fast Food Fondue Challenge: youtube.com/watch?v=oUgfiExrN4U
Rainbow Ice Bath Challenge: youtube.com/watch?v=sM8tujZbsLU
Never Have I Ever: youtube.com/watch?v=n340lu1BIpY
Twisted Twister: youtube.com/watch?v=XzR_twNyxSE
Hungry Hungry Hippos Game Twist: youtube.com/watch?v=Z0kuKpzfh0Y
Family Lip Retractor Challenge: youtube.com/watch?v=y_ridJVmS8E

FOLLOW US!
Instagram: instagram.com/thatyoutub3fam/
Facebook: facebook.com/ThatYouTub3Family/?fref=ts
Twitter: twitter.com/ThatYouTub3Fam?lang=en

Please Subscribe to be notified when we post another video. youtube.com/channel/UCbZgDzTkBQMkPWYBFESJ3sQ?sub_confirmation=1

Music:
Autumn Day by Kevin MacLeod is licensed under a Creative Commons Attribution license (creativecommons.org/licenses/by/4.0/)
Source: incompetech.com/music/royalty-free/index.html?isrc=USUAN1100765
Artist: incompetech.com/

Ukulele Beach - YouTube audio library

Mr. Turtle - YouTube audio library

Thanks For Watching!
-That YouTub3 Family
What Happened To Ty? / That YouTub3 Family Video Statistics
What Happened To Ty? / That YouTub3 Family Reviews
Payoneer
19 September 2019
Exclusive Promo! Payoneer is an online payment platform that lets you transfer money from any corner of the world! Sign Up an Earn $25 for free by joining Payoneer click here!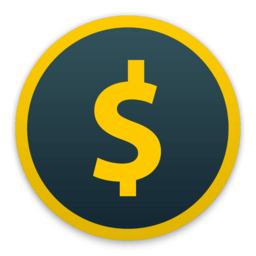 Honeyminer
19 September 2019
Start mining cryptocurrency right now, for free. Honeyminer makes mining and earning money simple for anyone with a computer. Start Earning Now!
01 January 1970
Chuck Norris
19 September 2019
Chuck Norris can end the recession with one phone call.
What Happened To Ty? / That YouTub3 Family Wiki

What is an interrogative pronoun and adverb in English. What or WHAT may also refer to:. ty, broken arm, kid, daily family vloggers, arm break, arm, broken, that youtube family, hospital, mom, dad, family, vlogs, that youtub3 family, vlog, happy family, good family, school, children, family life, playground, cc, closed captioning,
What Happened To Ty? / That YouTub3 Family Images



What Happened To Ty? / That YouTub3 Family Like Videos